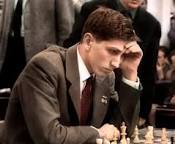 Reviews
One of the most popular former world champions is Robert James Fischer, an American with an explosive style and who ended up teaching the world how valuable the game of chess really is, he brought from publicity to controversy due to his eccentric personality, however, on this occasion we will talk about his most popular book, My 60 best games.
This is a book that as its name indicates, Bobby Fischer highlights his best games and shows what could have been totally different in several of his games.
Who is Bobby Fischer?
Robert James Fischer was … Read more
Read More »