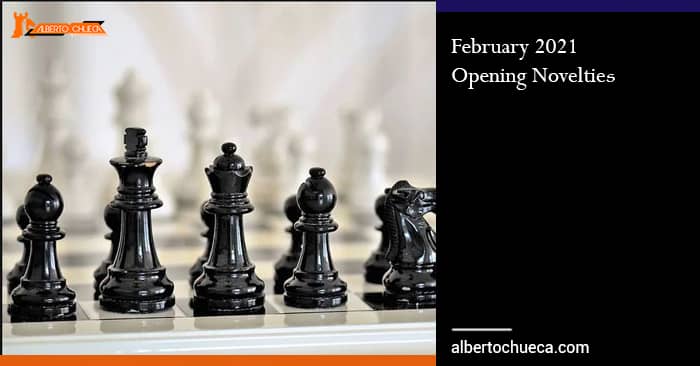 02 Chess openings ♟️
Last month, we started a series that explored the latest chess opening novelties made by top players in chess tournaments. Our January edition of opening novelties explored instructive games by elite chess grandmasters and in this edition, we would continue our study of interesting opening novelties gotten from the games of strong titled players.
These games were taken from recent offline and online tournaments such as the Cerrado GM 16 Febrero 2021, Barcelona, ARM-ch Rapid 2021, Yerevan, and 1st FIDE OWCCCC Pools-East 2021 tournament. These tournaments featured top-titled players, masters, and amateurs.
We are going to be analyzing three(3) … Read more
Read More »