On this page, you will find everything related to the legality, policies and conditions of the blog albertochueca.com, the subdomain rebels.albertochueca.com and the owners.
We want you to have everything very clear, because this page is one of the best samples of confidence that we can give you.
And remember that for anything you can contact us.
And you will ask… What is this legal warning for?
Good question.
Well, you see, a legal notice has the mission to communicate the rules of the game between users and the person in charge of a web or blog. So on this page, we're going to inform you about the rules of the game in our blog; you will know all the rights that you have as a user and also some of your obligations (yes, you do have some).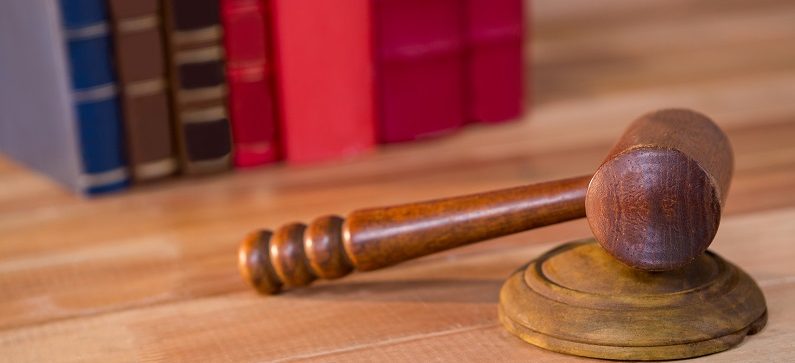 As responsible for this blog, we like to follow a code of good practices and we completely abide by the laws in force in Spain and in Europe, which in the end are the ones that define the relationships that exist in this wonderful online world to guarantee you all your rights and that also allow you to interact with this blog in a legal and safe way.
We invite you to know our terms and legal conditions and to discuss them if you have any questions about any of them.
Do you think it's OK?
What are the laws applied in this blog?
Well, in this blog 3 fundamental laws are applied that regulate the relations between the provider (that is our team) and the users (that is, you):
The RGPD (Regulation (EU) 2016/679 of the European Parliament and of the Council of 27 April 2016 on the protection of natural persons)
The LOPD (Organic Law 15/1999, of December 13, Protection of Data of a Personal Nature and Royal Decree 1720/2007, of December 21, the Regulations for the Development of the LOPD)
The LSSI (Law 34/2002, of July 11, Services of the Information Society and Electronic Commerce)
These laws require us, as the lender, total transparency regarding the identity of the company responsible for this blog, and for that same reason, we want to leave here in a clear and complete way all our data:
Company: ALPHA CENTAURI TECH SL
Web: www.albertochueca.com
NIF: B10568038
Our activity: Chess coaching, chess material sale and blogging.
 Our email: behappy @ albertochueca.com
albertochueca.com is a website managed by ALPHA CENTAURI TECH SL and whose registered office is C/Jeronimo Zurita 5, entlo dcha, 50001, Zaragoza.
The conditions of our agreement
Keep in mind that these General Conditions, regulate the use (including the simple access to the blog) of the pages that make up albertochueca.com, including the content and services we offer therein.
When accessing the platform you can already acquire the status of "User", and as a user, it is important to you know the conditions that regulate this agreement.
The purpose of this platform
Our intention with albertochueca.com is to offer content about chess, (and, if it's possible, good content), promote business and teamwork relationships, and offer our solutions and services or those that we find of quality from others.
More specifically, these are the services we offer in albertochueca.com:
Chess blogging:

We attempt to help people to have the information within the articles that may be interesting within the world of chess.

Share tips and own experiences and either from our games, our methodology or those from our students.
Professional chess lessons and instructive chess videos. Unique methodology and fast learning:

Group lessons by levels where everyone could apply this methodology and progress together to a higher level.

Private classes where we focus more on common individualized errors.
Personal information that we collect and how we do it:
You can read everything related to this directly in our Privacy Policy.
And what do we expect from you as a user of our platform?
Well, very simple.
For us, this is a space where we can relate to each other commercially or build relationships of respect and trust, for that reason it seems important to us that you also assume and weigh us down as a user of this platform:
You are informed and accept that the access to this blog or platform does not imply, in any way, the beginning of a business relationship with albertochueca.com. So you must commit using this platform, its services, and contents in compliance with current legislation, good faith, and public order.
It is prohibited to use the blog or platform for illicit purposes, harmful that may seem any type of problem or damage or prevent the normal functioning of the blog.
You must commit not to carry out any conduct that may damage the image, interests, and rights of albertochueca.com or third parties that can damage, disable or overload the website, preventing any way of using the blog or platform as normal.
Regarding the contents of this portal in general, it is prohibited:

Its reproduction, distribution or modification, total or partial, unless you have our authorization, our team (it costs you nothing to ask us before).

Any infringement of our copyright of us.

Its use for commercial or advertising purposes.
Definitely…
Let's get along because it's worth it!
The idea of this portal is that it can help and be reasonable with the content that can be found in it. Do you think it's OK?
Security
We want you to know whether the personal data you communicate to us as a user of albertochueca.com can be stored in the automated databases or not, whose ownership is exclusive to us, assuming all the technical, organizational and security measures that the confidentiality, integrity, and quality of the information contained in the same, in accordance with what is established in the current regulations on data protection.
You will also see that the communication between the user and albertochueca.com uses a secure channel, and the transmitted data is encrypted thanks to the HTTPS protocol, therefore we guarantee the best security conditions for the confidentiality of the users.

And we want to inform you also that in albertochueca.com, We adopt adequate security measures to detect the existence of viruses and other types of attacks.
Anyway, the user must be aware that the security measures of computer systems on the Internet are not entirely reliable (and who guarantees it at 100% lies …), that's why in albertochueca.com we can't either guarantee the complete non-existence of viruses or other elements that may produce alterations in the computer systems (software and hardware) of the User or in his electronic documents and in the files that it contains.
Intellectual and industrial property rights
We want to make clear the rights that we have established on the contents that are our property.
In the era of plagiarism, it is important that we know the rights that each author has of his work and his creations.
Through these General Conditions, no intellectual or industrial property rights are transferred to the albertochueca.com website or any of its elements, so…
The User is expressly prohibited:
The reproduction, transformation, distribution, public communication, the launching of the public, extraction, reuse, re-sending or use of any nature, by any means, anything, except in cases where it is legally permitted or authorized by us, as the holders of the corresponding rights.
Once again, it's better to ask us before jumping the bullfighter of the law, don't you think so?
As a user, you must understand that the entire website, containing the exhaustive nature of the text, software, audiovisual material, and graphics, is protected by trademarks, copyrights, and other registered property rights, in accordance with international treaties in which Spain is a party and other property and property rights of Spain.
Our content and those of our collaborators are always original works, but if you have a reason to believe that there has been a violation of your intellectual property rights for having been used on this website, you should notify us at behappy @albertochueca. com indicating:

Your personal data, if you are the owner of the rights that allegedly have been violated, or those of the person who represents you in the case of the claim, at the same time a third party different from the holder of the rights.

Indicate the contents protected by intellectual property and its location on the web, the accreditation of the intellectual property rights that are identified and the express declaration that the interested party is responsible for the veracity of the information provided in the notice.
Rights of third-party images
Precisely on this website, you will see that you use public domain images as copyrighted images.
That's why we want to refer to these image banks, to recognize their authorship and the rights of the images that are used in some of the contents of albertochueca.com. These image banks are mainly ShutterStock, Pixabay, CanStockPhoto, Flickr, Giphy y Freepik.
About external links
The articles and web pages of albertochueca.com have links to other websites and content that are owned by third parties as content, resources or tools. The only object of the links is access to the access page to those linked sites.
Therefore, albertochueca.com is not responsible in any case for what it may cause when directing the user through these links, although it is always linked to trusted sites that contrasted and offer maximum guarantees to users.
If you detect that any link in this blog does not comply with these parameters, please, let us know as soon as possible for solving it urgently.
And of course…
We´d love if you connect us to albertochueca.com from other blogs or websites!
But beware: as long as it goes to add value to other pages and without harming our interests.
In addition, the fact that it is linked to a blog does not imply in any case there are relations between albertochueca.com and the owner of the site where the link is added, nor the acceptance or approval by albertochueca.com of its contents or services.
Exclusion of guarantees and responsibility
We would also like to point out that we do not grant any guarantee or hold us liable, in any case, for damages of any kind originated from:
The lack of availability, maintenance and effective functioning of the blog or services and content.

The existence of viruses, malware, malicious programs or harmful content.

Illegal, negligent, fraudulent use or contrary to this Legal Notice.

The lack of legality, quality, reliability, usefulness, and availability of the services provided by third parties and made available to users on the blog.

Of the damages that can come from the illegal or improper use of this blog.

As providers, we're not liable under any circumstances for damages that may arise from the illegal or improper use of this website.
Applicable law and jurisdiction
Finally, tell you that in general the relationship between albertochueca.com and Users, is presented on this website, is in the Spanish legislation and jurisdiction and the courts of Zaragoza (Spain).
Contact
Anywise, in case that you as a user have any doubts or questions about these legal conditions or want to make any comments about albertochueca.com, you can write us to: behappy @ albertochueca .com or in the form (pressing here) and we will reply as soon as possible.
And now to enjoy the blog quietly!