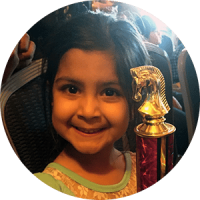 World Chess Champion FIDE Rapid U10 Girls (2020)
3 times PanAmerican Champion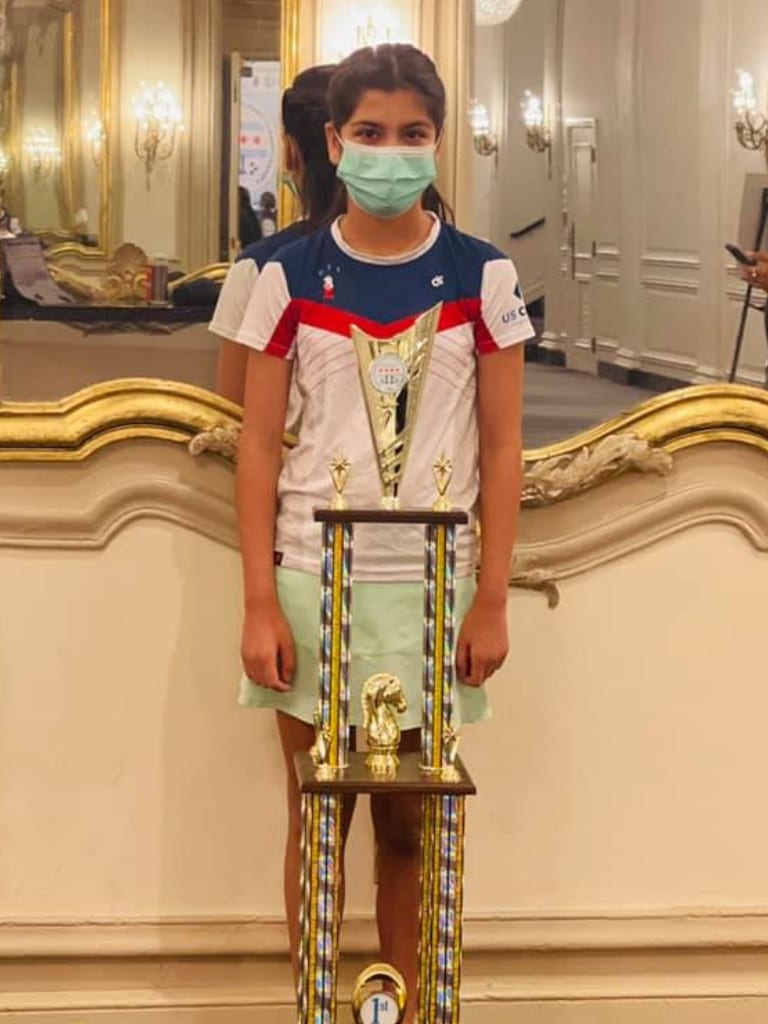 Omya Vidyarthi wins yet another international gold🥇for USA 🥳🥳 in U12-girls category at the North American Youth Chess Championship held in Chicago with competitors from Canada, Mexico and the US.
Her final score was 8.5/9.
With this win Omya also wins the direct title of WFM (Women Fide Master).
#chess #ChessCoach #TheRebelAlliance
Omya wins 1st place in 2020 WORLD Chess Championship (U10, Girls)!
FIDE (International Chess Federation) invited top players from each continent (Americas, Asia, Africa and Europe) to compete in a selection tournament.
Omya stood 1st in American selections in her age category (playing against opponents from countries: GUA, BRA, USA, CHI, USA, CAN, BOL).
#chess #ChessCoach #TheRebelAlliance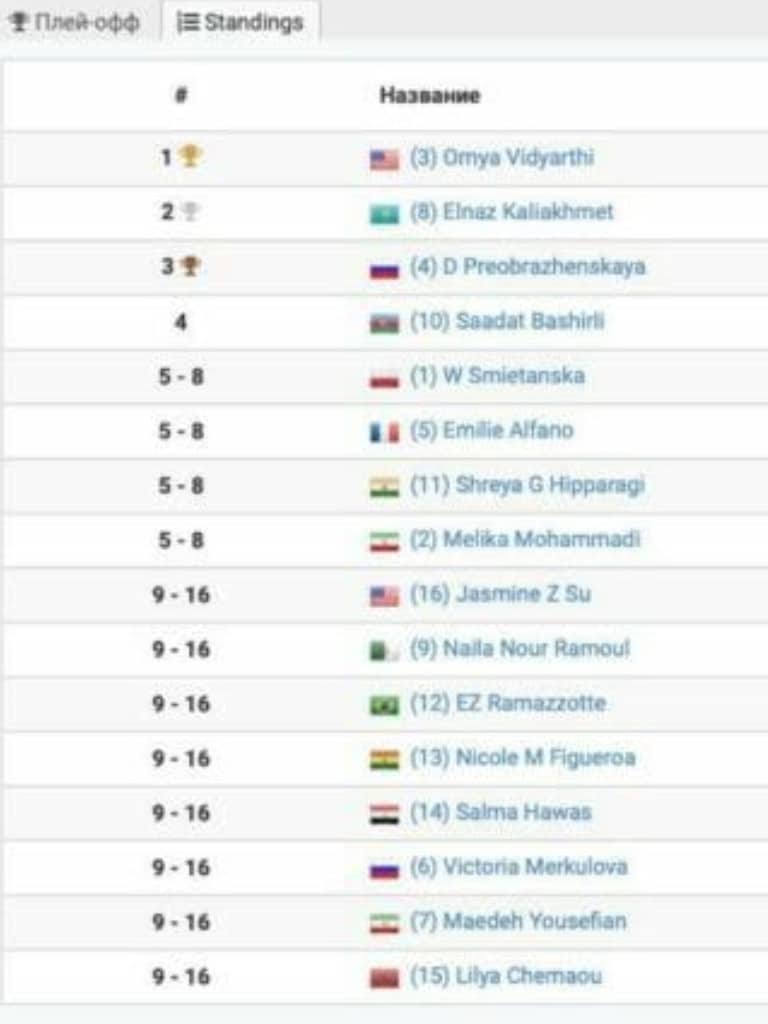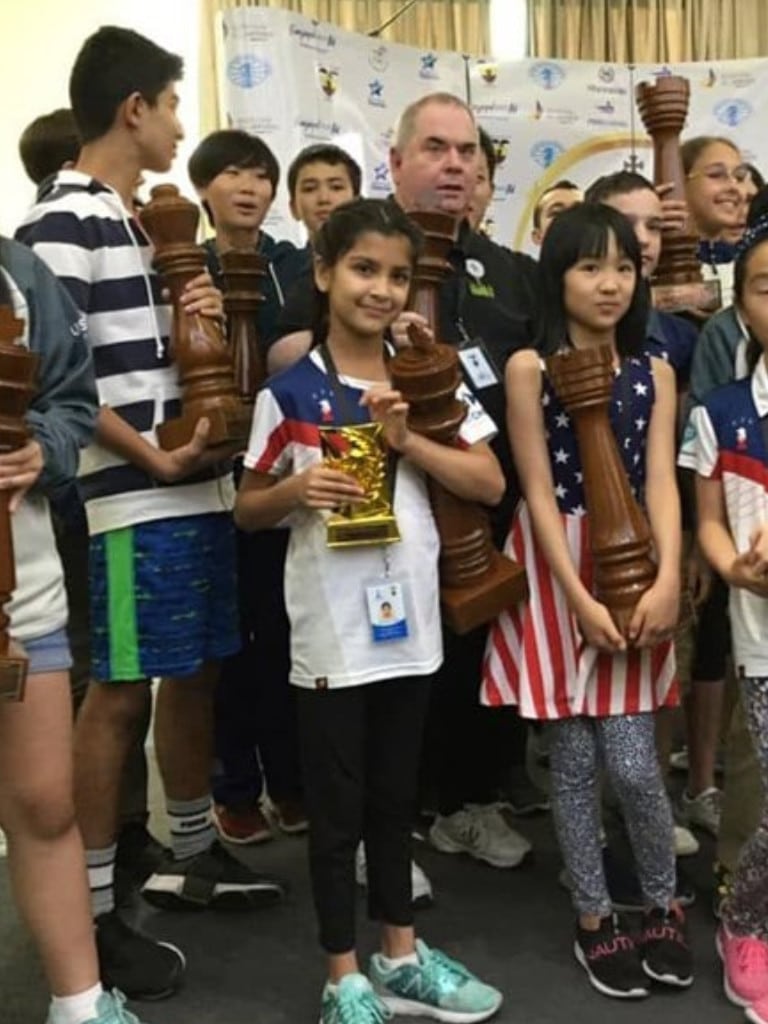 Omya Vidyarthi does it the third time!!
2017 – PanAmerican Chess U8Girls Gold winner (classic and blitz)
2018 – PanAmerican Chess U8Girls Gold winner (classic and blitz) And now…
2019 – PanAmerican Chess U10Girls Gold winner (classic and blitz)!!!This year, Omya Vidyarthi played opponents from Mexico, Peru, Costa Rica, USA, Argentina and Ecuador
And she won gold at World Amateur Chess U1700 (Women) earlier this month.
#chess #ChessCoach #TheRebelAlliance
Omya Vidyarthi (US) is World Amateur Chess U1700 Women GOLD MEDALIST!!! The youngest player in her section! Vyom Vidyarthi (US) comes 5th in the top very hard section U2300 Open Section!
The Rebel Alliance is very international! And although the students are from different countries, it doesn't mean that they can't play the same tournaments!
#chess #chesscoach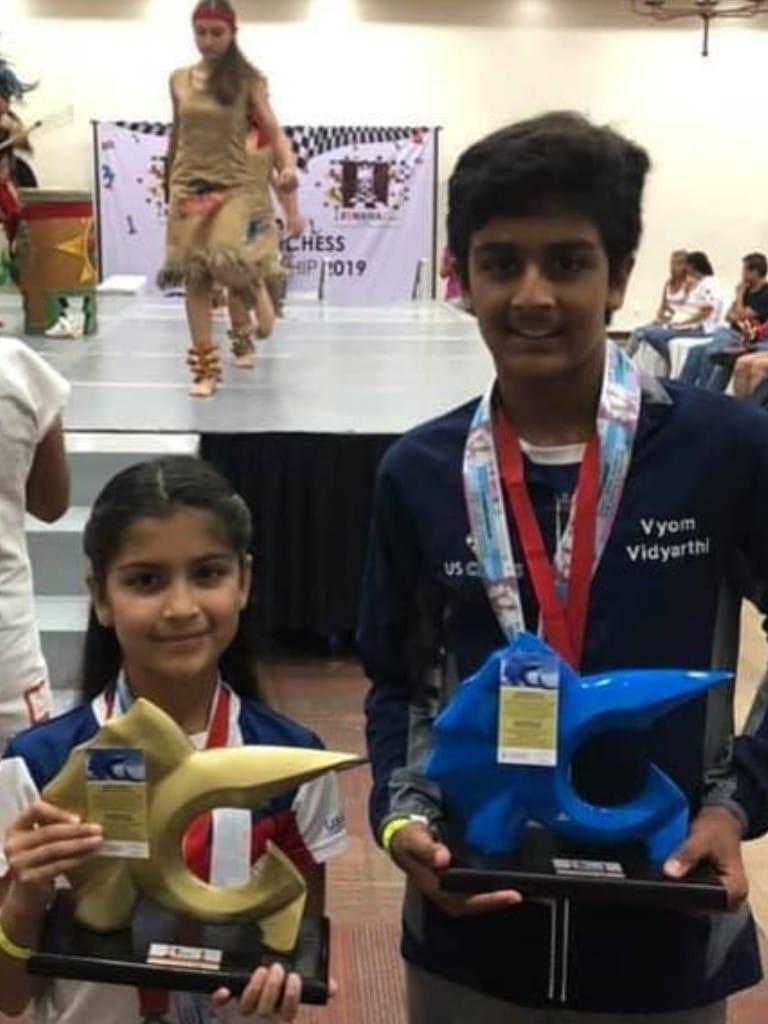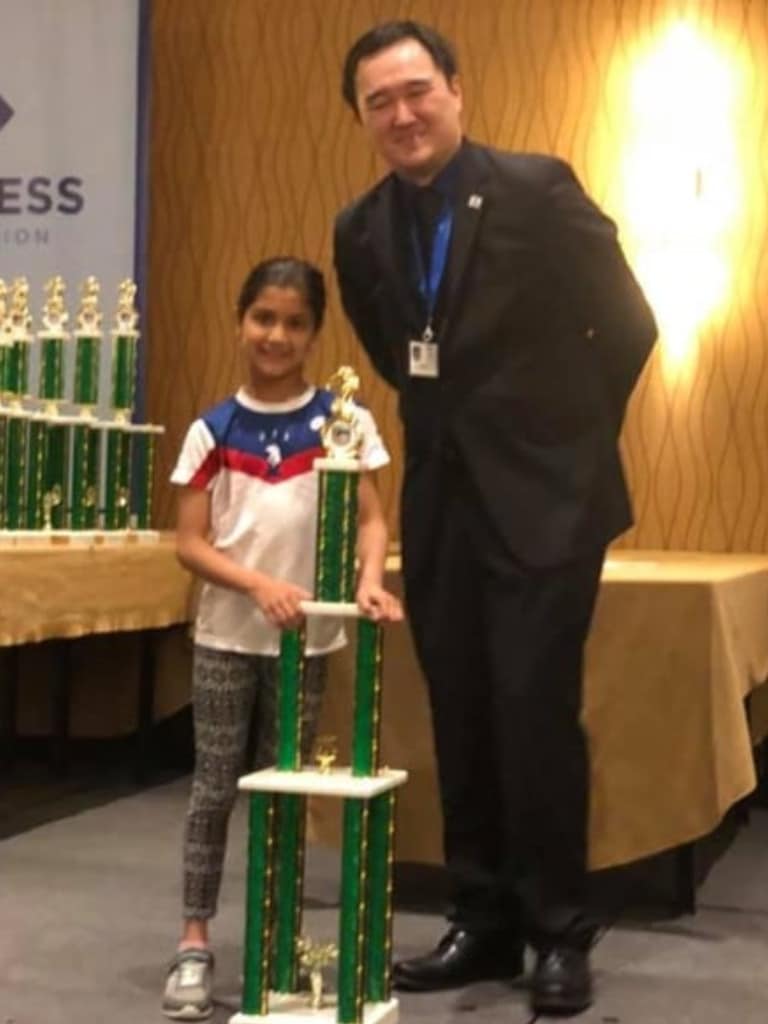 Omya Vidyarthi  becomes the K-3 National Champion (1st place) in the US Chess National Elementary Championship held in Nashville, TN, with over 2000 players, this weekend! Perfect Mother's Day gift!!

#chess #chesscoach #TheRebelAlliance
Omya Vidyarthi came 1st in U18 Girls section and is the official California State representative for Girls invitational! (Omya Vidyarthi is 10 years old!)
Omya Vidyarthi  also came 2nd in respective sections in Blitz!
#chess #chessrebels #chesscoach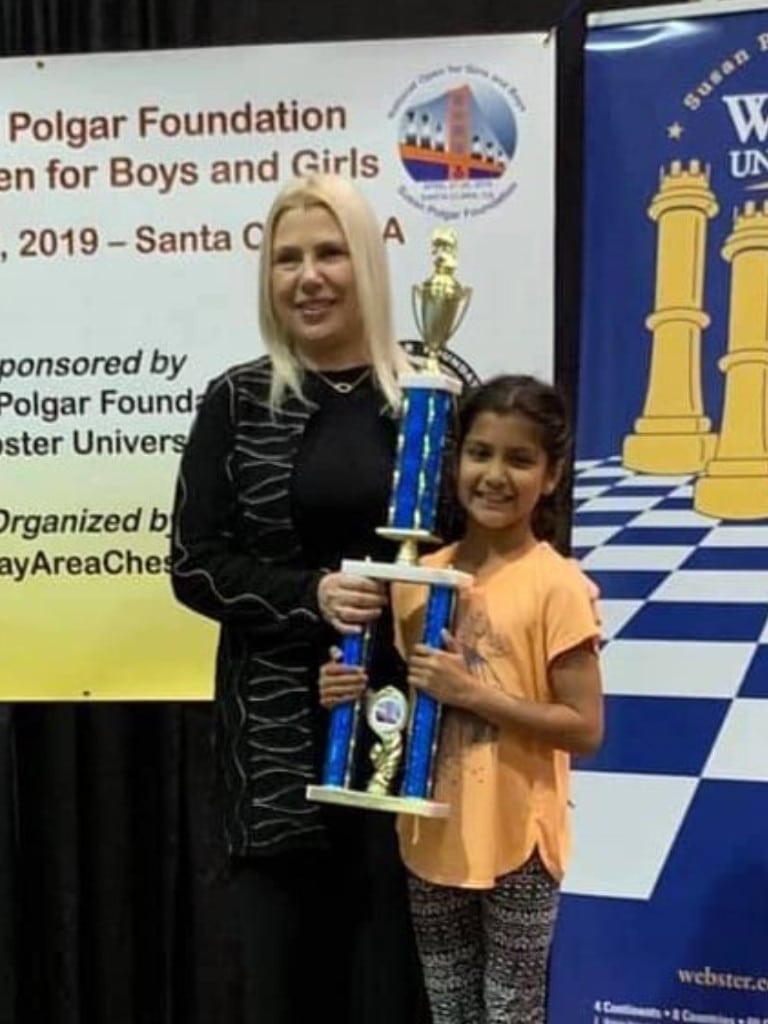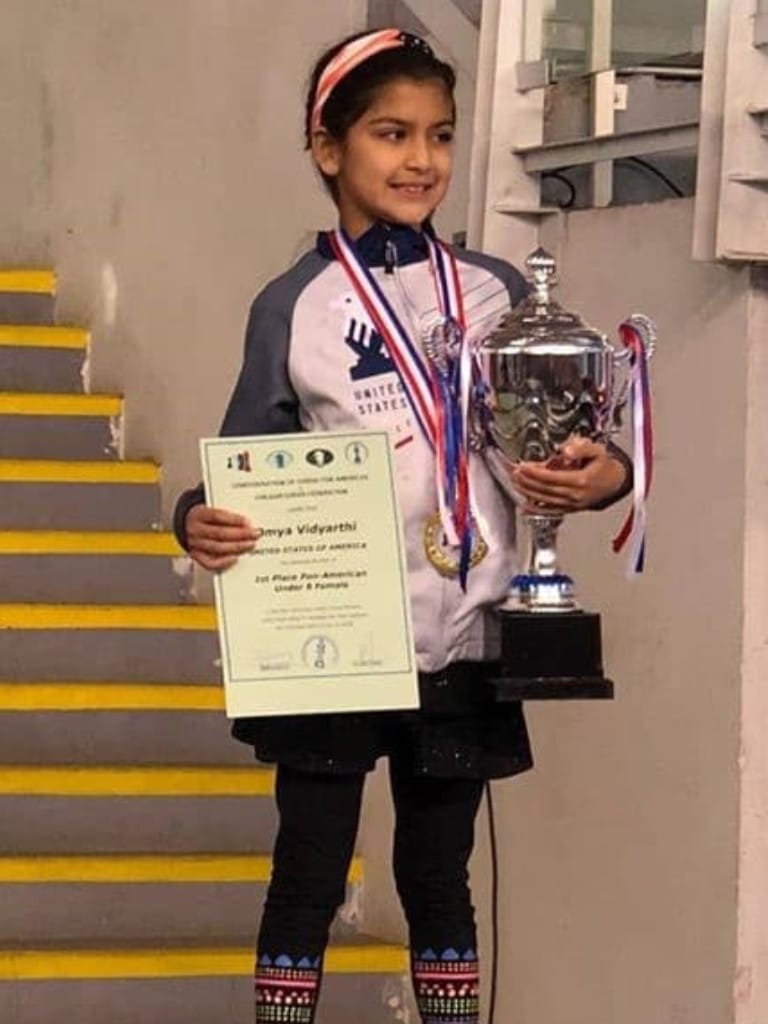 [AMAZING NEWS FOR OUR CHESS REBELS!] Defending champion, Omya, does it again! Wins the 1st place gold for USA in U8 girls category (this time with a perfect score, winning all nine games! The only player among 600+ participants to do so!) at the Pan American Youth Chess Championship, 2018, Chile. She won 1st place in Blitz, too, again winning all nine rounds!
#ChessCoach #Chess#ChessTrainings #LearnChess
Omya ties for 1st place in 9 and under Open section, 1st place in Youth Blitz and 1st Place in Youth Trophy tournament in 2018 International Youth Chess Championship in Las Vegas!!
#chess #ChessCoaching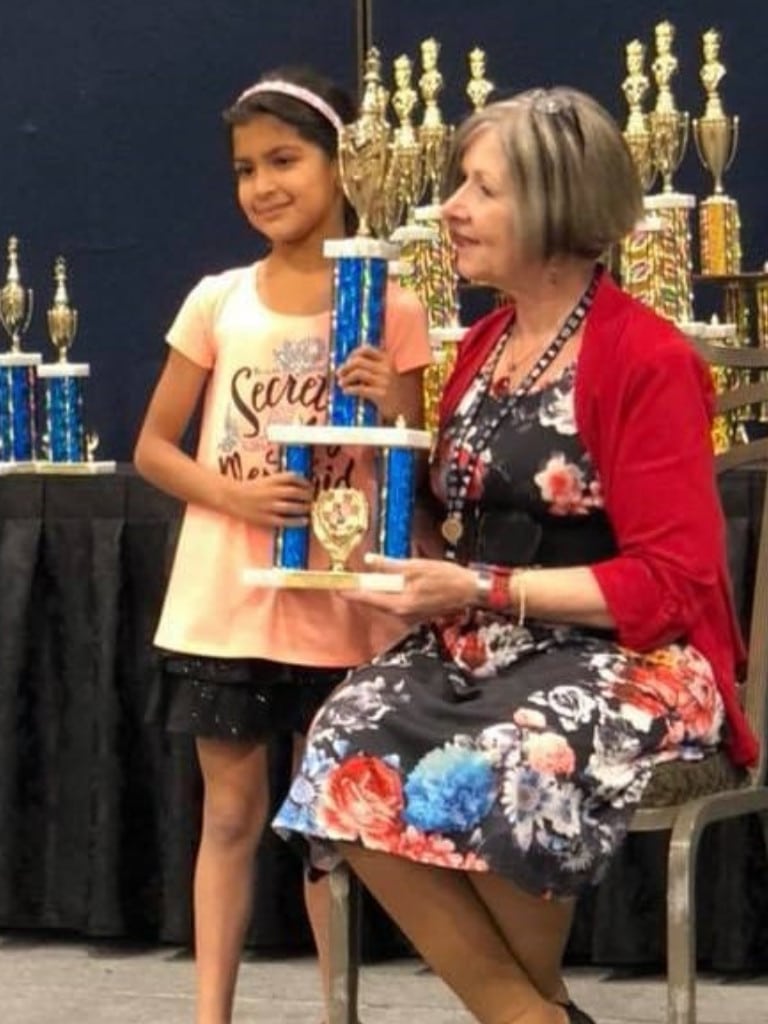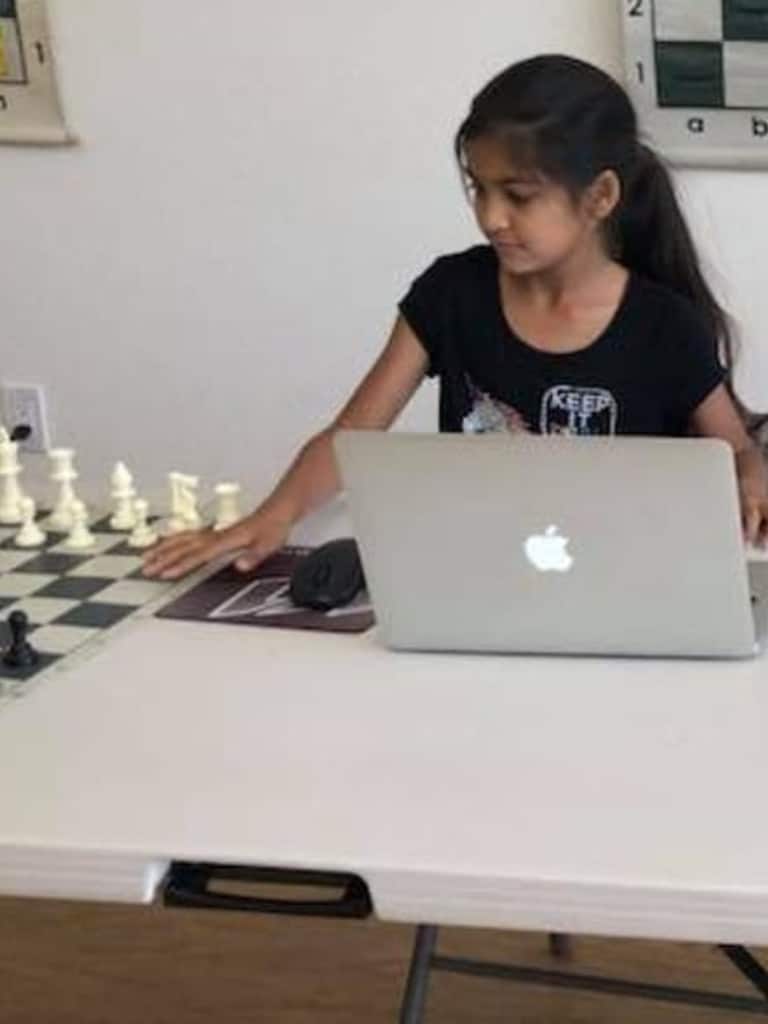 Good news for chess rebels! Omya won the 3rd place in the open section of her age US 2018 CONIC ChessKids Online National INVITATIONAL Championship!
Top 6 players of the country in each age group competed in a round-robin manner! #Chess #ChessCoach #LearnChess #Rebels #TheRebelAlliance
Omya won 1st place in U8 in 2018 US National Junior Chess Congress!!
#LearnChess #Rebels #TheRebelAlliance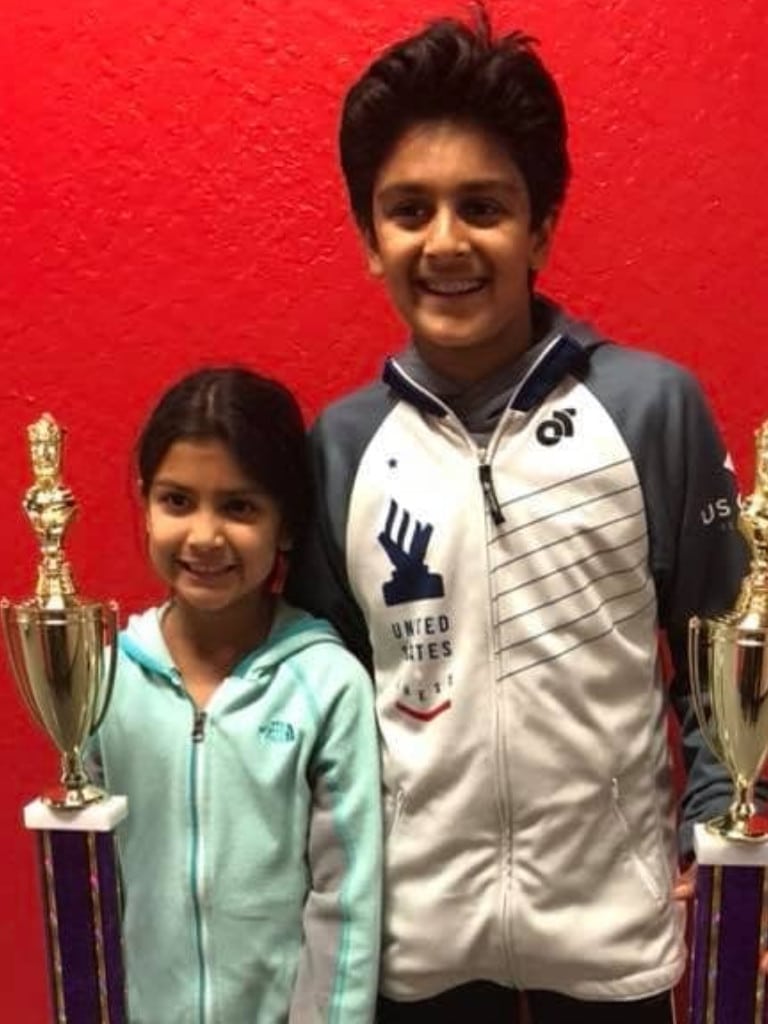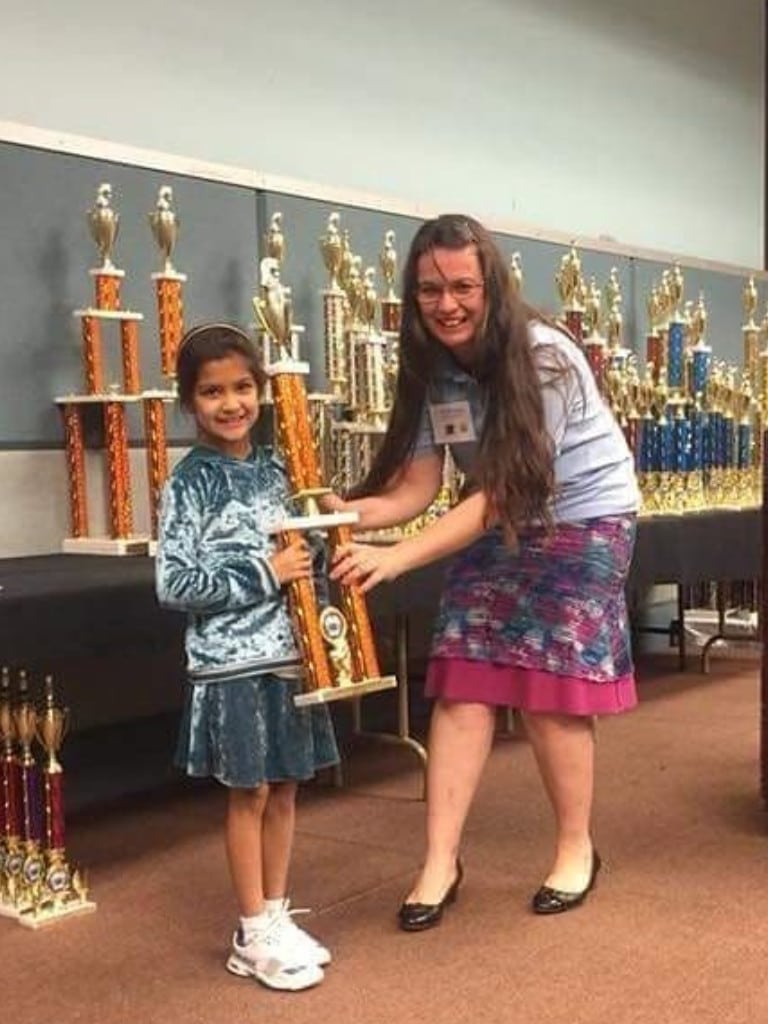 When the trophy is bigger than you. Omya came 3rd in the 2nd grade State Level Cal Chess Championship.
#ChessCoach  #chess
Congratulations to my student Omya Vidyarthi (7 years old!) after getting the 9th position in the World Chess Championship! Good work friend! A great success! 
#chess #ChessCoach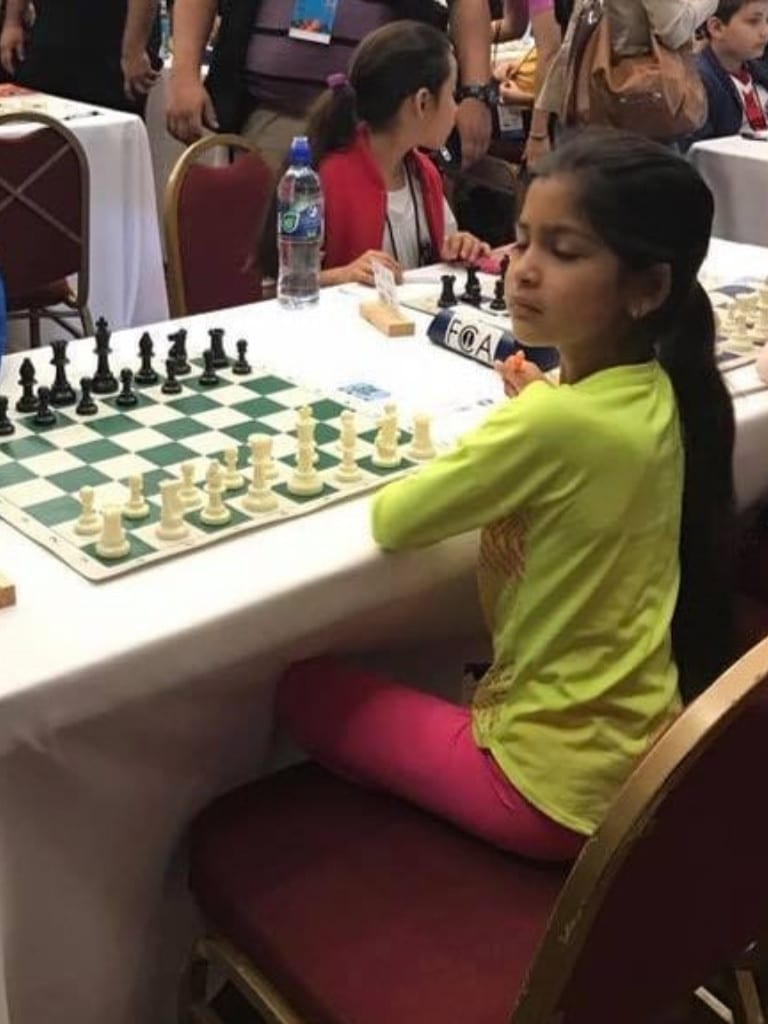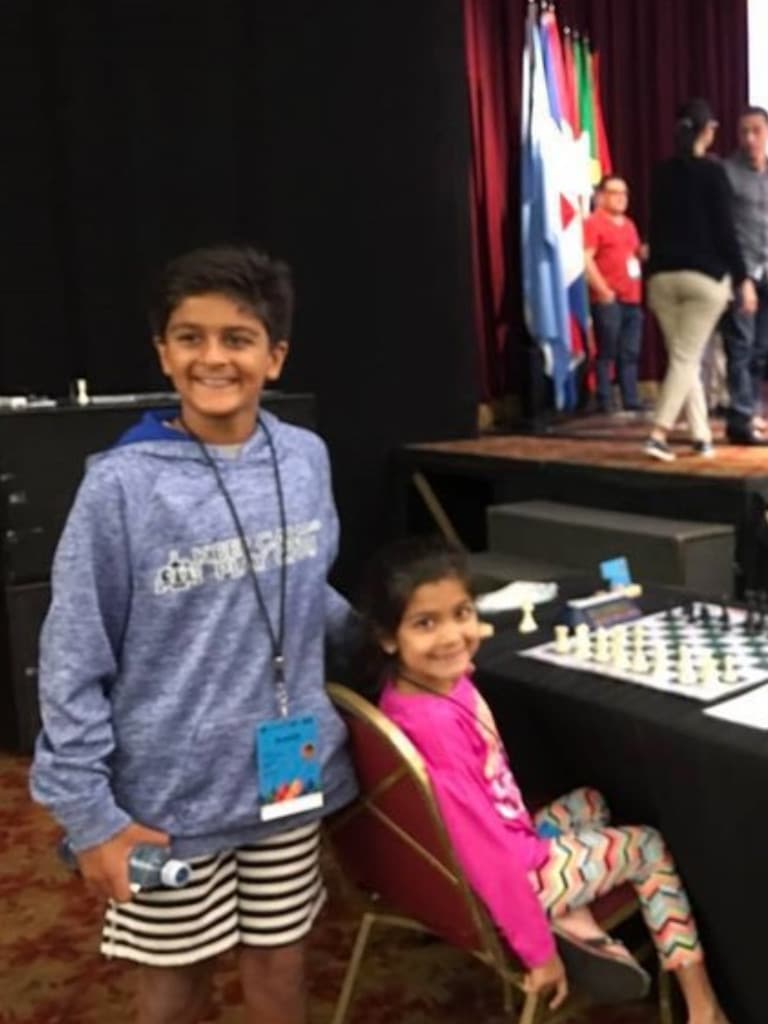 This finishes the Pan American Chess tournament played in Costa Rica and Omya Vidyarthi returns with the WCM (Women Candidate Master) title winning the women's U-8 with 8 of 9!
#LearnChess #Rebels #TheRebelAlliance