We love that you are reading this because that means that you are a user aware of the importance of your personal information. And in addition, you want to know if you can trust this site or not.
That's very good!
One of the most important details to know whether or not you should leave your personal information on a website or blog like this is precisely confirming if you have a privacy policy and know what they explain in it.
And not only because it is a mandatory legal requirement. It is the best way to be transparent and honest with users.
In this privacy policy, we will explain all the conditions that we assume when capturing, managing and storing the data of the Users that are related to this blog and that provide us with their personal data, and how we use them.

Those over thirteen years old may register at albertochueca.com as users without the prior consent of their parents or guardians.

In the case of children under thirteen, the parents or guardians must consent to the processing of their personal data.

In no case will data be collected from the minor regarding the professional, economic situation or the privacy of the other members of the family, without the consent of the latter.

If you are under the age of thirteen and have accessed this website without notifying your parents, you must not register as a user.

On this website, we respect the personal data of the users. As a user, you should know that your rights are guaranteed.

We have strived to create a safe and reliable space and that is why we want to share our principles regarding your privacy:
➤ We never request personal information unless it's really necessary to provide you with the services that you require.
➤ We never share personal information about our users with anyone, except to comply with the law or in case you have your express authorization.
➤ We never use your personal data for a purpose other than that expressed in this privacy policy.
We have to warn you that this Privacy Policy may vary according to legislative requirements or self-regulation.
And it will always be applicable when you as a User decide to fill in any of the contact or subscription forms where personal data is collected (name, email, etc.).
The identity of the company in charge
The first obligation that we must assume is to be transparent with respect to the identity the company responsible for this web. And for that reason, we must inform you of our data. You can find it in the Legal Notice pressing here.
As responsible for this blog, we're the owners of a personal data file called "ALBERTOCHUECA.COM" registered with R.G.P.D. (General Registry of Data Protection). In which the data of the users of this website are incorporated into a database under our responsibility. They are treated in order to respond requests made on this website, manage subscriptions to the web, moderate comments and send you information about what you ask us through the web.
In addition, for the data processing of our Users, we implement all the technical and organizational security measures established in the current legislation.
But we also want you to understand that the sending of personal data is mandatory to contact, subscribe to this blog and conduct business with us.
Therefore, if you do not provide the personal information requested in the different contact forms or do not accept this privacy policy, we will not be able to carry out the requests you make in this blog.
It's essential that you provide us with your information if you want to communicate with us. Logical, right?
Principles that we will apply to your personal information
We want to make it clear that in the processing of your personal data we will apply the following principles that comply with the requirements of the new European data protection regulation:
Principle of legality, loyalty and transparency: we will always require your consent for the processing of your personal data for one or more specific purposes that we will inform you in advance with absolute transparency.
Principle of minimization of data: We're going to request only strictly necessary data in relation to the purposes for which we need them. The minimum is possible.
Principle of limitation of the conservation period: the data will be maintained for no longer than necessary for the purposes of the treatment, depending on the purpose. We will inform you of the corresponding conservation period, in the case of subscriptions. We will periodically review our lists and eliminate those inactive records for a considerable time.
Principle of integrity and confidentiality: We guarantee the confidentiality of your data. You should know that we take all necessary precautions to prevent unauthorized access or improper use of our users' data by third parties.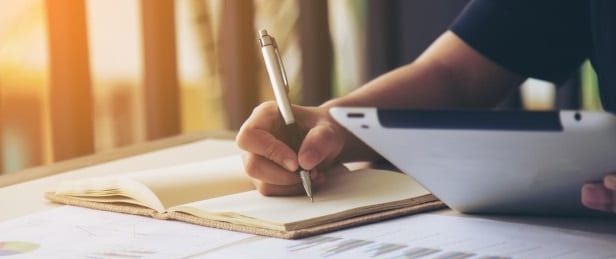 When will we collect your personal information on this blog?
Now we're going to describe the different situations where your personal data may be required in this blog:
When you get in contact with albertochueca.com. For example, through the contact form, we can require your name, an email and if you have a web, your domain, and then what you want to tell me, of course.
When you fill in any form of the blog to subscribe. In this case, we only ask for your name and your email.
When you post a comment on any of the contents of the blog.
When you acquire some of the services that we offer on this website. But in these cases, it is linked directly to the PayPal or Redsys payment gateway, so we don't have access to your payment information.
And for what purpose do we use this personal data?
We want to be very clear when explaining what we use, store and carry out the processing of personal data of the users of this blog.
When a user connects with this blog, for example, to comment on a post, send us an email, subscribe or make a contract, you are providing personal information for which is responsible albertochueca.com. This information may include personal data such as your IP address, name, physical address, email address, telephone number, etc.
By providing this information, you as a User give your consent for your information to be collected, used, managed and stored by albertochueca.com, only as described in the Legal Notice and in this Privacy Policy.
The purposes with which data is collected and managed in albertochueca.com are these depending on each capture system (forms):
Contact Form
We request the following personal data: Name, Email, Other, to respond to the requirements of albertochueca.com users.
For example, we can use this data to respond to your request and answer any doubts, complaints, comments or concerns you may have regarding the information included in the blog, the services provided through the platform, the treatment of your personal data, questions referring to the legal texts included in the web, as well as any other questions that you may have that are not subject to the contracting conditions.
We inform you that the data you provide will be located on the servers of our hosting provider.
Content subscription form
In this case, we request the following personal information: Name, Email, to manage the list of subscriptions, send newsletters, promotions and special offers, provided by the user when making the subscription.
Within the blog, there are several forms to activate the subscription. The electronic bulletins or newsletters are managed by ActiveCampaign, so we inform you that the data you provide will be located in the ActiveCampaign servers (our email marketing provider) in the United States.
Registration form for blog comments
To comment on the publications of the blog albertochueca.com, the user is required to register using this form.
In this case, we request the following personal data: Name, Email. Once registered, the user can make as many comments as he/she wishes and give an answer about the previous ones.
We inform you that the data you provide will be located on the servers (our hosting provider).
There are other purposes for which we treat your personal data:

To ensure compliance with the conditions of use and applicable law. This may include the development of tools and algorithms that help this blog to ensure the confidentiality of the personal data it collects.

To support and improve the services offered by this blog.
We also collect other non-identifying information that is obtained through some cookies that are downloaded to the user's computer when browsing this blog and that are detailed in the cookie policy.

To manage social networks. The treatment of the data that is carried out of the people who become followers in the social networks of the official pages of albertochueca.com, will be governed by this section.

As well as for those conditions of use, privacy policies and access regulations that belong to the social network that is appropriate in each case and previously accepted by our team.
We will treat your data with the purpose of correctly managing our presence in the social network, informing about the activities, products or services of albertochueca.com. As for any other purpose that the regulations of social networks allow. In no case, we will use the profiles of followers on social networks to send advertisements individually.
Your rights when you provide us with your data
The current legislation on data protection recognizes a number of rights you have on albertochueca.com User who has provided data, such as:

Request access to personal data concerning the interested party

Request rectification or deletion

Request the limitation of your treatment

Oppose the treatment
And for the type of information you provide on this website, this is the only right that you can NOT exercise:

You can not exercise the right to the portability of the data.
This website doesn't have the slightest doubt that these rights are respected and that you can exercise them whenever you want. We will attend to you quickly if you want to request any of these requests.
The exercise of these rights is personal and must, therefore, be exercised directly by the interested party. You can request it directly from the team responsible for the files (that is, to us), which means that any client, subscriber or collaborator that has provided us with their data at some point, can go to this blog and ask us for information about the data we have stored and how we got it (right of access). You can ask us to rectify it, oppose it, limit its use or cause the cancellation of that data in our files.
It's that simple! Because these are your rights, do not forget them.
You can send us any request of this type and exercise the rights of access, rectification, cancellation and opposition by sending an email to behappy @ albertochueca .com along with the proof valid in law as a photocopy of the NIF or equivalent, indicating in the subject "DATA PROTECTION".
Legitimation for the treatment of your data
The legal basis for the processing of your data is consent.
To contact, subscribe or make comments on this blog your consent is required with this privacy policy.
And the commercial offers that you may receive from products and services are based on the consent that is requested without, in any case, the withdrawal of this consent conditioning your subscription.
Data category
The categories of the data that are treated in this blog are simply identifying data.
Specially protected data categories are not treated.
How long will we keep your data?
The personal data you provide us will be kept simply until you ask us to remove them.
To which recipients will your data be communicated?
Many tools that we use to manage your data are contracted by third parties.
In order to provide services strictly necessary for the development of albertochueca.com, we share data with the following providers under their corresponding privacy conditions:
Google Analytics: a web analytics service provided by Google, Inc., a Delaware company whose head office is at 1600 Amphitheater Parkway, Mountain View (California), CA 94043, United States ("Google").
Google Analytics uses "cookies", which are text files located on your computer, to help albertochueca.com analyze the use made by web users. The information generated by the cookie about its use in albertochueca.com (including your IP address) will be directly transmitted and archived by Google in the servers of the United States.
Hosting: The data in order to perform its hosting services at albertochueca.com.
Web platform: Automattic Inc., domiciled in the USA, deals with the data in order to perform its web platform services (WordPress.org) to us.
Email marketing: ActiveCampaign, based in the US, deals with the data in order to carry out its email marketing services to us.
When browsing albertochueca.com you can collect non-identifiable data, which may include, IP addresses, geographic location (approximately), a record of how services and sites are used, and other data that can not be used to identify the user.
Among the non-identifying data are also those related to your browsing habits through third-party services. This website uses the following third-party analysis services:
Google analytics
Twitter analytics
Semrush
We use this information to analyze trends, manage the blog, track the movements of users around the blog and to gather demographic information about our user base as a whole.
It is simply information that we use to always improve the navigability of the blog and try to offer you the best.
Data security and secrecy
You can rest easy, because in albertochueca.com we're committed to the use and treatment of personal data of users, respecting their confidentiality and using them in accordance with the purpose for which they were collected. And also to fulfill our obligation to save them and adapt all measures to avoid alteration, loss, treatment or unauthorized access, as established by the current data protection regulations.
Note that this website also includes an SSL certificate.
It is a security protocol that makes your data travel in an integral and secure way, that is, the transmission of data between a server and web user, and in feedback, is fully encrypted or encrypted.

Logically, albertochueca.com can not guarantee the absolute impregnability of the Internet and therefore the violation of data through fraudulent access by third parties such as hackers and others.
With respect to the confidentiality of the processing, we can assure you that any person authorized by albertochueca.com to process your data (including our staff, collaborators and providers), will be under the appropriate obligation of confidentiality (already it is a contractual or legal duty).
When a security incident occurs, upon realizing it, from albertochueca.com we will notify you at once and give you all the necessary information about the Security Incident as it is known or when you ask us reasonably.
Accuracy and accuracy of the data
Keep in mind that as a User, you are solely responsible for the accuracy and correctness of the data you send to albertochueca.com exonerating us (albertochueca.com), from any responsibility in this regard.
That is to say, that the Users guarantee and respond, in any case, to the accuracy, validity and authenticity of the personal data provided, and undertake to keep them duly updated.
The user agrees to provide the complete and correct information in the contact or subscription form.
Acceptance and Consent
As a privacy policy is a contract between you and us to understand, it is necessary that you have read and agree to these conditions on the protection of personal data. You will be accepting and consenting to their treatment of them by us, in the form and for the purposes that we have indicated in this policy and in the legal notice.
And if you have any questions or comments about this privacy policy, do not hesitate to ask me, because we really want to be clear.
Changes in the Present Privacy Policy
As responsible for this blog that we are, we reserve the right to modify this policy to adapt it to legislative or jurisprudential developments, as well as industry practices.
In those cases, do not worry because we will announce on this page the changes you make with reasonable notice before their implementation.
Last but not least, we want to confirm that according to the LSSICE, we do not practice SPAM. So we do not send commercial emails that have not been properly identified and have not been previously requested or authorized by the User.
We do not like to receive SPAM, and we do not want to do what we do not like, it's that simple!
So in each of the forms that there is in the blog, the User has the possibility of giving his express consent to receive our Newsletter. (Independently of the commercial information punctually requested)
Once again, we remind you that if you have any questions, you just have to contact me.
Thank you!