Here you will find all the information you need to know before purchasing any of my digital products or hire my services.
I'm going to acquaint you about the rights you have as a purchaser and the conditions that I have defined when purchasing these products and services so that they conform to your rights and can provide you the máximum guarantee on your purchase.
Personally, I think that transparency is the key to all business transactions carried out online (and offline), and on this page, you will find all the information that affects your purchasing or contracting. Don't stop reading it, please.
What I want is to let everything clear between you and me before making any transaction. I've assured to comply with all the legal obligations to provide all your rights as a consumer.
These terms and conditions govern the relationship between Alberto Chueca Forcen (me like lender) and all the users who acquire products or hire my personal services through the blog albertochueca.com and shall be binder since the moment they have any economic transaction on this website.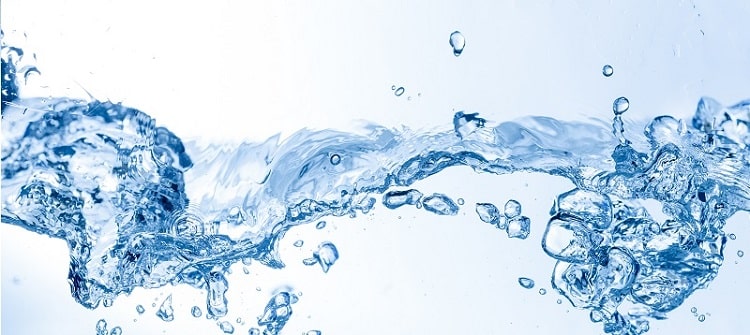 Vendor ID
As a consumer, you should always know who are you buying to and whom you should complain in case of something has been as you did not expect. Therefore, the first duty we have with those who we sell to online is to be transparent about our identity.
Under the provisions of the law 34/2002 of services of the information society and electronic commerce (LSSICE), I shall offer you the following information and I do it delighted! You can check my identity pressing here.
By accepting these terms as a user you are linked to me by these terms, which, alongside with my privacy policy, govern our trade relations.
And as I am the responsible of this website, Alberto Chueca Forcen, I reserve the right to modify or change this conditions at any time. But don't worry, because if the modifications constitute a substantial change in the terms I will notify you by posting an ad on albertochueca.com.
Acceptance and acceptance proof
If you want to buy one of my products or services, you must go to the page of the product or service in question and follow the steps through the form you'll find on this page, and receive immediately the full acceptance of each and every one of the conditions of hiring as shown on this page of albertochueca.com before hiring the service.
It is allowed to pay with Paypal or Stripe. Important: it is not necessary to sign up for PayPal or Stripe to make payments.
From the moment of the acceptance of the purchase, the user acquires the condition of "my client".
Validation of the purchase or contracting
If you have purchased one of my products or services, the validation of the purchase process is automatic. You just make the payment and will receive a confirmation from PayPal or Stripe/Credit card and a receipt of your purchase including the instructions to access the training program or lesson you've acquired.
Delivery times
My products or services, consignments of instructions and keys to access the courses will be carried out automatically once payment through PayPal or Stripe/Credit card becomes effective.
Conditions and methods of payment
As the user/purchaser, you commit yourself to pay the price of the products purchased on albertochueca.com or the subdomain rebels.albertochueca.com in these forms of payment accepted:
No other method of payment is accepted. Both accept payment by credit card.
In the case of my products or services, the payment is always upfront and 100% of the order. When you have paid the access codes are sent immediately.
Prices
The prices that apply to each product or service are those indicated on their corresponding page including all the VAT (value added tax) for transactions within the Spanish territory. This is because it is a distance learning (you are buying in Spain) and non-formal (extracurricular).
It is important that we all respect each other and respect also the products and services that I have developed.
As responsible, I reserve the right to deny access to the info product or services purchased to those participants who show behavior that affects the normal functioning of the courses or activities that violate its code of conduct, such as:
Circulation, without appropriate authorization, the materials provided in the conduct of courses or programs. These lessons are only for one participant. Also, respect my rights as I respect yours.
The use of the username or password personal and untransferable by more than one person at the same time, causing a clear fraud to me, Alberto Chueca Forcen.
Carrying-out activities that violate my rights to intellectual property as Alberto Chueca Forcen.
Use of the info product, or classes for other than the intended purpose.
Commitments of Alberto Chueca Forcen
I, Alberto Chueca Forcén, I commit to providing the services contracted once your service request is approved and becomes effective payment as described in payment in these general conditions of the contract.
Causes of dissolution of the contract
The dissolution of the contract of services can occur at any time by either of the two parties. You are not obliged to the conditions to stay with me if you are not satisfied with my service.
In my case, I can end up or suspend any or all services hired immediately, without prior notice or liability, in the event that you do not meet the conditions.
Causes of dissolution of a contract shall be:
Falsehood, in whole or in part, of the information provided in the process of hiring any service.
Failure to comply with response times of customer information requested by me when I necessarily need it for the development of the service.
Alter, circumvent, reverse-engineer, decompile, disassemble or alter in any way the technology of security provided by me.
Also the cases of abuse of support services upon the request of more hours than those established in the contract.
The dissolution means the loss of your rights to the Service-contracted.
The purchaser's rights: data protection, commercial withdrawal, and warranty
Warranty.
My info products or services, once the corresponding payment, I, as the author of the product or service marketed in albertochueca.com, I grant you as the user a limited, non-exclusive, revocable and non-transferable license to access online (web way browser) to the product or service purchased and available.
Commercial withdrawal.
What is this about the commercial withdrawal, Alberto?
I´ll explain it to you with this small definition:
"The commercial withdrawal is the power of a consumer of a good to return it to trade within a legal period of 14 days, without having to claim or give any explanation about it or suffer a penalty."
Well, this is perfect in case of tangible products, but in the case of digital products or services like the ones I offer on my website, things change. The giving up period for digital content products, as in this case, will be suspended when you provide a customized service or the keys for access to digital content are used which in this case is automatically, then you can't request any refund by law. Logical, no?
But don't worry! Although I'm not forced by law like I have explained to you before I am so sure that you will like my service enough that you'll have 3 calendar days to prove "The Rebel Alliance". If at the end you think it wasn't what you expected or you don't like it, just contact me and I´ll return the 100% of the money.
The returns corresponding to payments made through PayPal or Stripe will be made through the same channel.
Intellectual property.
The contents available in each of the info products or services marketed in this website constitutes an intellectual property work whose rights correspond to its author Alberto Chueca Forcén, being protected by international laws and conventions.
(Any form of reproduction, distribution, public communication, transformation, making available, and in general, any other act of public exploitation referred to both the info product and the services and their respective contents without the express and prior written consent of the author, Alberto Chueca Forcén)
It is forbidden any act by virtue of which the Users of the services or contents may exploit or use commercially, directly or indirectly, in whole or in part, any of the contents, images, forms, indexes and other formal expressions that are part of the products or services without prior written permission of Alberto Chueca Forcén.
In particular, but without exclusion, are prohibited:  The acts of reproduction, distribution, exhibition, transmission, retransmission, emission in any form of the materials of the products or services.
Storage in physical or logical media, digitization or making available from databases other than those belonging to those authorized by Alberto Chueca Forcén.
The translation, adaptation, arrangement or any other transformation of said products or services, images, forms, indexes and other formal expressions that are made available to Users through the contents, as long as such acts are subject to the applicable legislation in matters of intellectual, industrial or image protection.
Consent to be recorded
Many of the masterclasses will be recorded and publish themselves in the private academy to let other students review them if they couldn't attend to them. You give me the permission to record (image and audio) your participation in the masterclasses. But don't worry, I only will use it for educational purposes to help you to improve your chess level.
Limit of liability
Everything possible has been done to describe all the contents, products and services that I present on this website, as well as its potential for you as a chess player in a precise, transparent and honest way.
The successes mentioned on the web and/or other training materials are based on real data.
However, there is no guarantee that you will obtain the same results using the techniques and ideas contained in this website and/or other training material produced beyond the threshold of this website.
Reasonable results will depend on each person, their previous experience, their good understanding of the techniques presented and their correct attitude as a chess player.
Since these factors differ between each individual, I cannot guarantee their success or improvement. I am not responsible for any of your actions, and you accept in advance that there is a risk that the improvement and expected results will vary from one person to another.
My involvement will be maximum but remember: There is nothing like the commitment to work hard every day to achieve results.
Another thing you should know is that there are no guarantees that the results of the classes held in the past in one of the chess players presented on the website of albertochueca.com can be replicated today or in the future in you, obtaining the same results.
What I want to tell you is that I am not responsible for your actions or interest in learning.
This website and/or other training materials such as the lessons are not a "scheme to be number one".
This website, classes and/or other training material compose a serious website, where I want to teach serious and proven techniques to improve your chess level and progress properly.
In case of doubts about albertochueca.com and/or your ability/commitment to implement these techniques or this way of learning, my recommendation is that you DO NOT BUY ANY CLASS / COURSE / PRODUCT / SERVICE.
In chess more than anywhere else, there are no miraculous universal recipes.
The value of training, following a good methodology, of own experimentation, the monitoring of your results for decision-making and the implementation of adjustments/improvement as a whole is what provides victories and good results.
It is a continuous and slow process.      
I am here to accompany you throughout these processes and try to answer your questions/doubts.
I will do my best to help you.
The use of the information published on the website and/or other training materials must be done at your own risk and prior analysis of it.
By consuming these contents, you agree that neither albertochueca.com nor the advertisers/sponsors of the website can be considered responsible for the success or failure of your own improvement as a chess player, directly or indirectly related to the purchase and/or the use of our information, products and services and/or the advertising published on this website.
Jurisdiction
By using the contents and services of this blog, you accept the conditions set out here, remaining the same subject to the current legal regulations of the Spanish legislation for any possible conflict or legal litigation, which will be processed before the relevant courts of Zaragoza, Spain.
And now, to enjoy your product!
Do you know one of my best training programs? The Academy. Check it here.