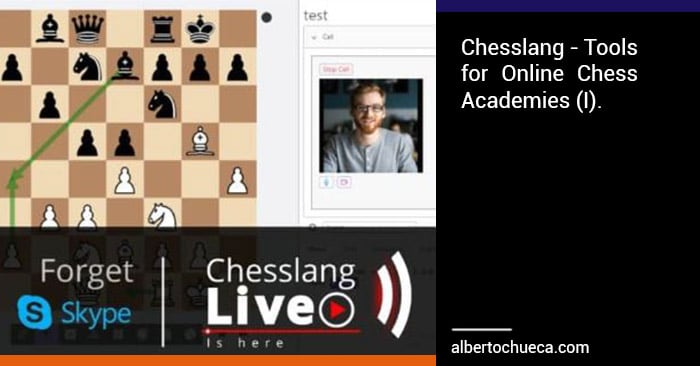 06 Online Chess, Databases and Software ♟️
Tools for Online Chess Academies: Chesslang.
Are you finding a powerful software to help you to have online chess lessons and train your students? Then, you must discover Chesslang. I will show you the pros and contras that it has this software.
Chesslang is one of the tools that I use as a coach in my Online Chess Academy. Let me show you Chesslang in-depth.
What can you do in Chesslang?
Train your students, having the possibility to upload pgns and load them in the lesson. In addition, the microphone and the webcam are incorporated.
Give them assignments to
…
Read more
Read More »