The best chess coaches in the world
There is a big difference between the best chess player in the world and the best chess coaches. The reason why this important difference is emphasized is that it is one thing to be skillful when playing several games and another is to impart your knowledge to others to learn these strategies.
In relation to the above, the title of the best chess player in the world is won by a 56 years-old Russian man named Garry Kasparov. He is decorated with the title of world champion from 1985 to 2000. At the time, he was 22 when he won the tournament, making him the first youngest player in the history of the championship.
Now, the title the best chess coach in the world goes to a revolutionary man in the world of chess. This man coming from Hungary and known for implementing together with his wife the Polgár method with his daughters.
László Polgár, the man who became a genius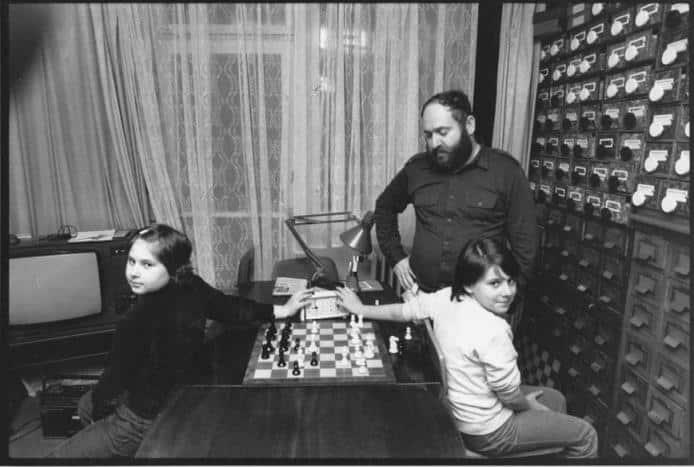 Born in Hungary, Gyöngyös in 1946. Where throughout life, he goes to different houses of study, places from which he graduates as a teacher in chess. It happened due to the influence of his parents and grandparents on this very particular board game.
Polgár participated in different tournaments during his beginnings in the world of chess. He manages to defeat many opponents thanks to the techniques and skills taught to him by his family and university environment. Motivated by his achievements, Polgár formulates a hypothesis that is maintained today and is that he maintains the idea that "geniuses are not born, but made".
Over time, he became an innovator in a series of literary works known as ''Chess: 5334 problems, combinations and games, and how to reform the world from chess.
Sometime later, he starts his activities as a chess coach thanks to the many requests he received in his day to day by his various friends and acquaintances. Which, obtained great results by demonstrating their skills in tournaments and win them without any inconvenience.
Magnus Carlsen's dad, the first chess coach
Magnus Carlsen (born November 30, 1990, in Tønsberg, Norway). A Norwegian chess player who in 2013, at the age of 22, became the second-youngest chess world champion.
Carlsen's father was his son's chess coach when he was five years old. He played in his first tournament at the age of eight. Carlsen finished second in the under-12 division at the 2002 Fédération Internationale des Échecs (FIDE) World Youth Chess Championship in Iraklion, Greece.
In January 2004 he won his first tournament, in Wijk aan Zee, the Netherlands. Although he played in the group with the lowest rating against adult players. His dominance of the tournament, best exemplified in a game won with a 29-movement team-mate, established him as a player with enormous potential. He led American chess player Lubomir Kavalek to double him, the "Mozart of chess".
In March of the same year, in a blitz chess tournament (where the game is played at a much faster pace than normal) in Reykjavik, he defeated former world champion Anatoly Karpov and tied one game against another former champion, Garry Kasparov. He became a grandmaster after finishing second at the Dubai Open Chess Championship in April 2004.
Garry Kasparov being a chess coach. He helped Carlsen for some years.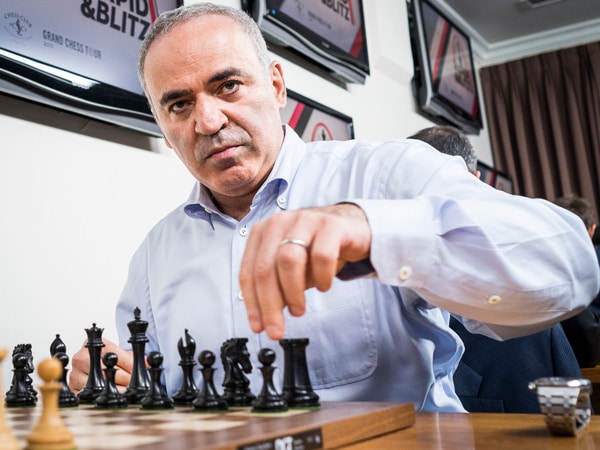 Kasparov was born to a Jewish father and an Armenian mother. He started playing chess with various famous chess coaches for the time at the age of 6, at 13 he was the champion of Soviet youth. He won his first international tournament at the age of 16 in 1979. Kasparov became an international grandmaster in 1980. From 1973 to 1978, he studied with former world champion Mikhail Botvinnik.
Kasparov first challenged reigning world champion Anatoly Karpov in a 1984-85 match after he survived the series of knockout matches of the FIDE.
Kasparov lost four of the first nine games. So he adopted a careful defensive stance, taking an extraordinarily long series of games tied with the champion. As Kasparov finally won three games from exhausted Karpov. FIDE stopped the series after 48 games, a decision protested by Kasparov. In the two players' rematch in 1985, Kasparov narrowly defeated Karpov in a series of 24 games and thus became the youngest official champion in the game's history.
Anatoly Karpov, the best strategical chess coach.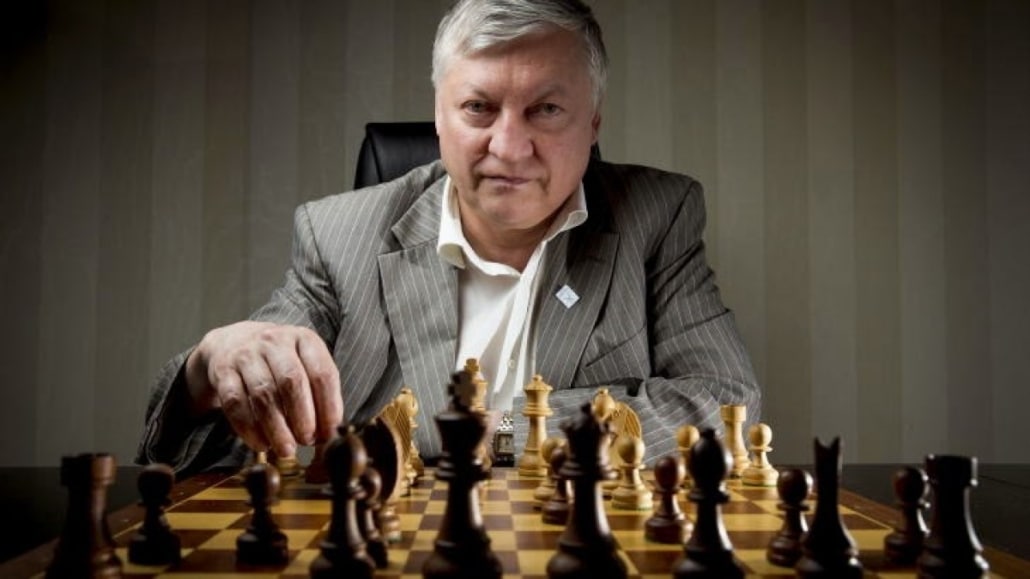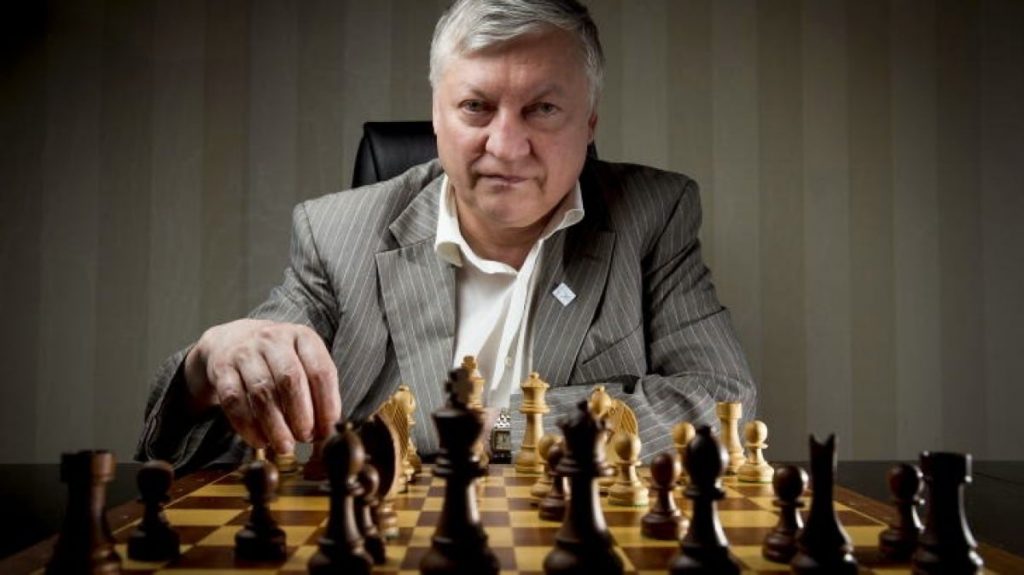 Anatoly Yevgenyevich Karpov, (born May 23, 1951, Zlatoust, Russia, USA). Russian chess master who dominated world competition from the mid-seventies to the mid-eighties.
Karpov moved to Leningrad (now St. Petersburg) with his family at an early age. A child prodigy, he learned to play with a chess coach at the age of four and was qualified as a first-rate player when he was nine years old.
In 1969 he won the junior world championship in Stockholm, and a year later, at the age of 19. He became the world's youngest grandmaster. An almost uninterrupted series of tournament successes during 1971-74 made him Bobby Fischer's official USA challenger for the 1975 world chess championship.
Karpov became world champion that year when Fischer refused to play a game with him under conditions set by the official world chess organization, the FIDE. Karpov narrowly retained his title against Soviet defector Viktor Korchnoi in 1978 and defeated Korchnoi again in 1981.
Emanuel Lasker, one of the best chess coaches.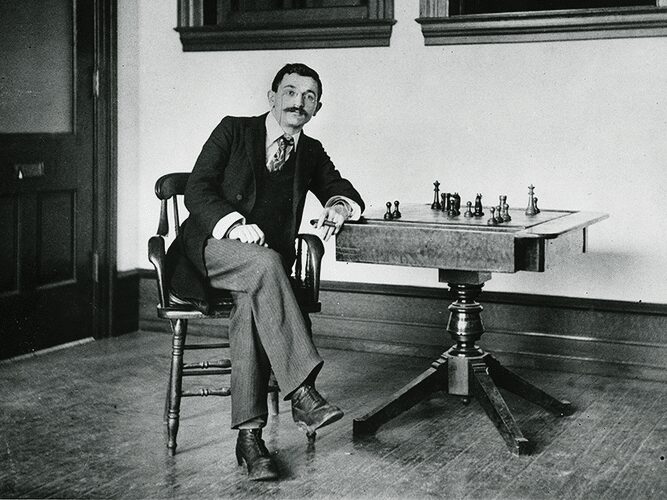 Emanuel Lasker, (born December 24, 1868, Berlinchen, Prussia [now Barlinek, Poland], died January 11, 1941, in New York, New York, USA). German chess master, world champion from 1894 to 1920, often considered as one of the best chess coaches and players of all time.
Lasker, son of a Jewish singer, left Prussia for the first time in 1889 and only five years later won the world chess championship of Wilhelm Steinitz. He continued with a series of impressive tournament victories in St. Petersburg, Nuremberg, London and Paris before concentrating on his education. In 1902 he received his doctorate in mathematics from the University of Erlangen-Nürnberg, Germany.
In 1904, Lasker resumed his career as a chess coach, published a magazine, Lasker's Chess Magazine, for four years and won against the best masters. Although José Raúl Capablanca took away the championship title in 1921. He continued to play successfully until 1925 when he retired. However, he was forced to abandon retirement after Nazi Germany confiscated his property in 1933. He fled first to England, then to the USSR, and finally to the U.S. Later, he returned to the tournament game. He again competed at the highest levels, a rare achievement for his age.
In conclusion, these five are not the only stars of the chess world. There are still many influential chess coaches and players that remain to be mentioned in this article.
Every year new world championships and tournaments take place where successors of their titles are decorated. In expectation of a new and innovative method or technique to be discovered within the surprising and mysterious world of the game of neurons and geniuses, chess.