Tools for Online Chess Academies: Chesslang.
Are you looking a powerful software to help you to have online chess lessons and train your students? Then, you must discover Chesslang. I will show you the pros and contras that it has this software.
Chesslang is one of the tools that I use as a coach in my Online Chess Academy. Let me show you Chesslang in-depth.
What can you do in Chesslang?
Train your students, having the possibility to upload pgns and load them in the lesson. In addition, the microphone and the webcam are incorporated.
Give them assignments to solve. Puzzles, strategical positions, endgames… In addition, you will have access to all the moves they have tried and the time that they have used to do them!
Let them practice positions against the engine. (it's interesting to practice typical pawn structures, basic endgames, specific openings etc…)
They can play blindfold chess against the engine.
The students can upload and share with you their games in pgn.
Your students will have the possibility to play games with other students and even you can organize a tournament on the platform!
They have the possibility to analyze their games or some positions by themselves. In addition, they can create pgns or positions if they need it.
You will have access to the reports of the assignments you have sent them and you will have control of the whole Online Chess Academy.
BONUS: -In addition, every month, Chesslang is developing new updates and improvements.
BONUS: -It's confidential. Nobody will know the details of your students. Chesslang doesn't require any email from your students. (It works with IDs)
It sounds good, right? :)
And this is how you see your dashboard!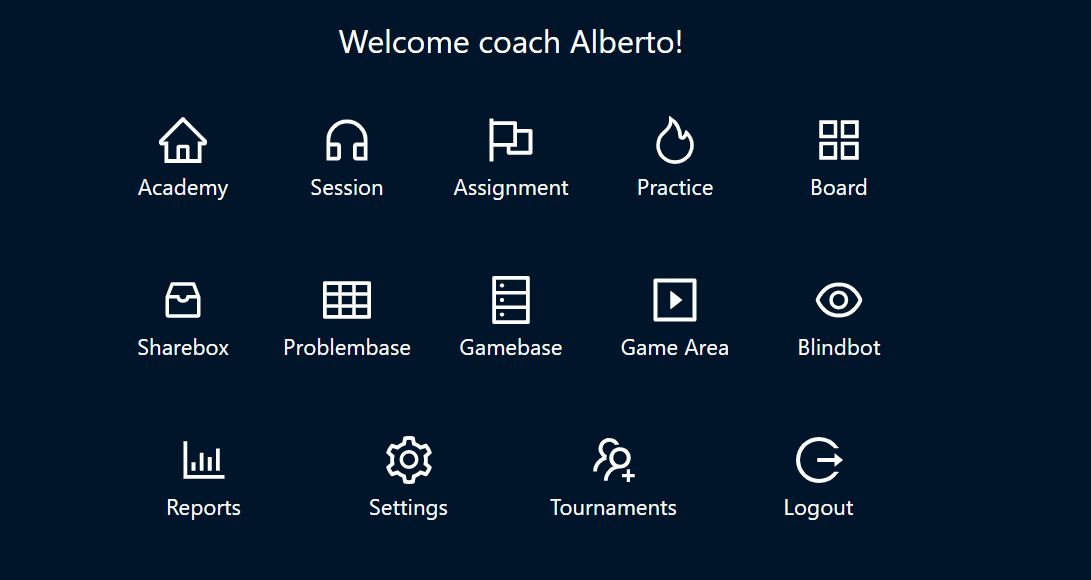 1. Session: The chess lessons in Chesslang.
One of the main tools that I need in an Online Chess Academy is powerful software that helps me to teach my students properly. The best of Chesslang is that in "Session" you can:
-Call your student and talk with him.
-Activate the webcam of both.
-Load pgns with the lessons.
-Load puzzles for the student.
-Draw arrows and paint squares.
-Let them move.
-Use the engine to confirm your explanations.
-Show the moves or hide them to the student.
-Hide the pieces to the student (blindfold chess) to work tactic.
-Hide the pieces to explain pawn structures.
-Use the chat to write messages.
-Download a PGN with the lesson, variations and lines!
I show you one screenshot: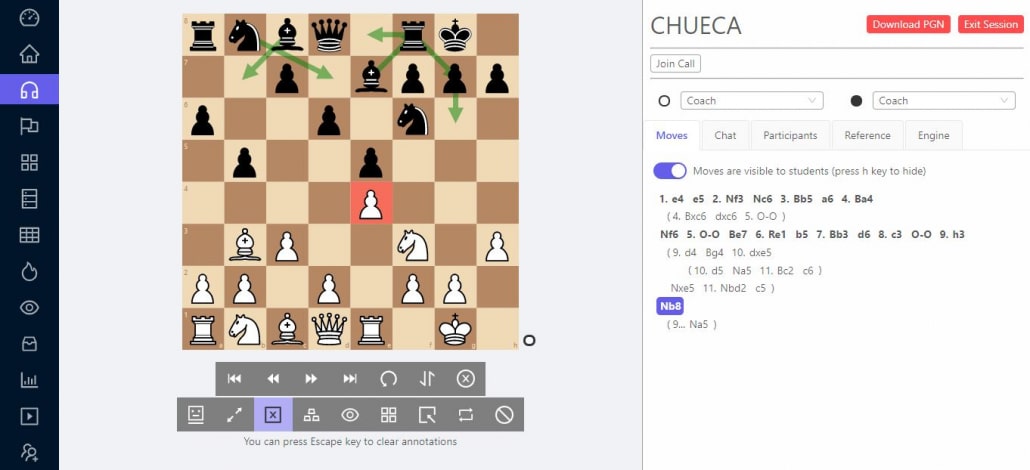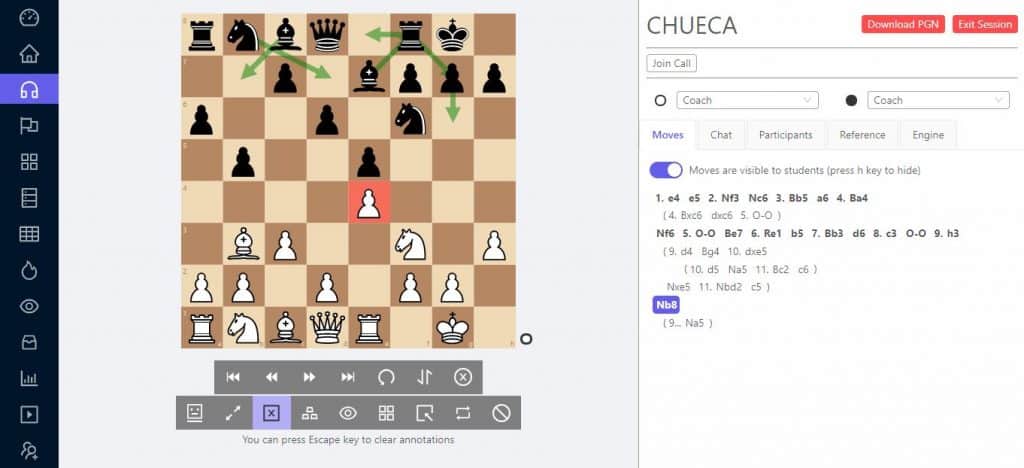 Definitely, it's a very powerful tool for the lessons. But there is more!
2. Assignments in Chesslang:
If you want to have a proper online chess academy, sure that you will need the possibility, at least, to send assignments to your students.
Chesslang simplifies this process because you can assign them pgns and they can solve them. In addition, it shows the moves they have tried and the time that they have used for each puzzle! Isn't it incredible?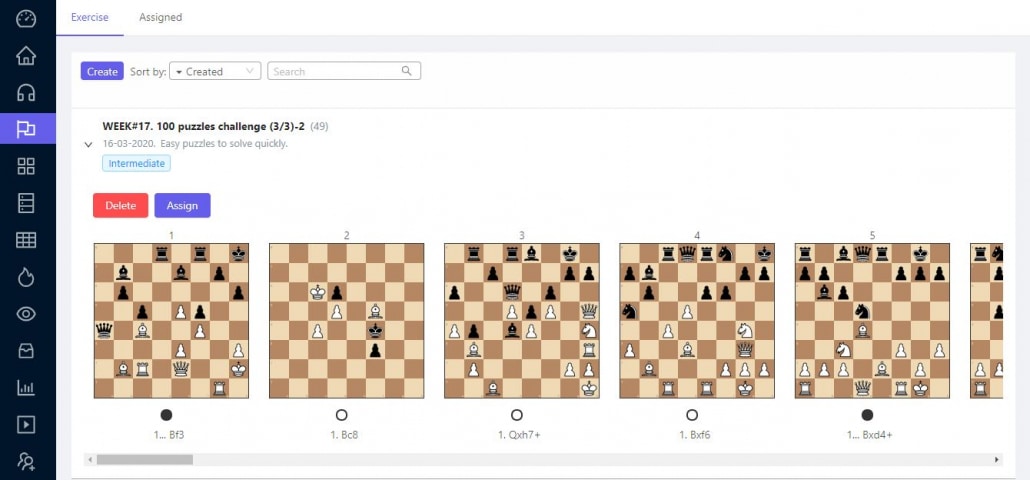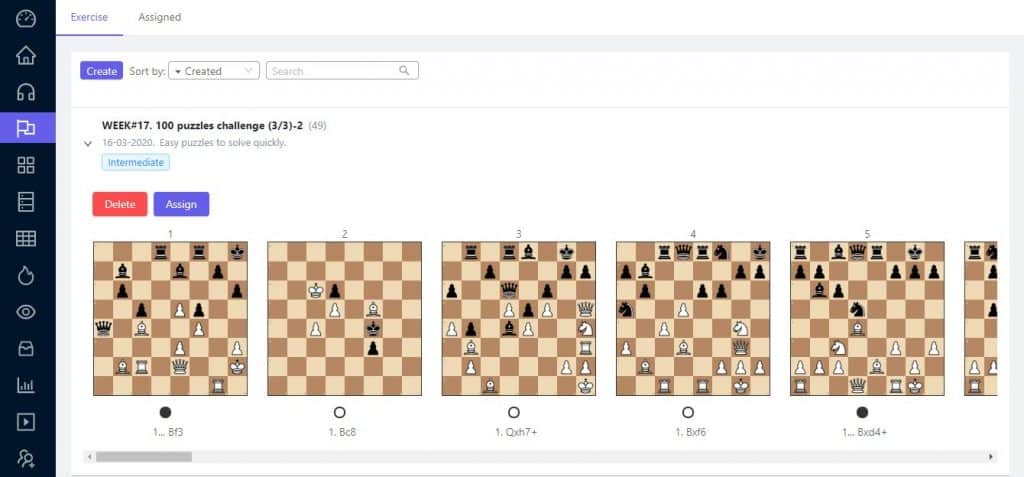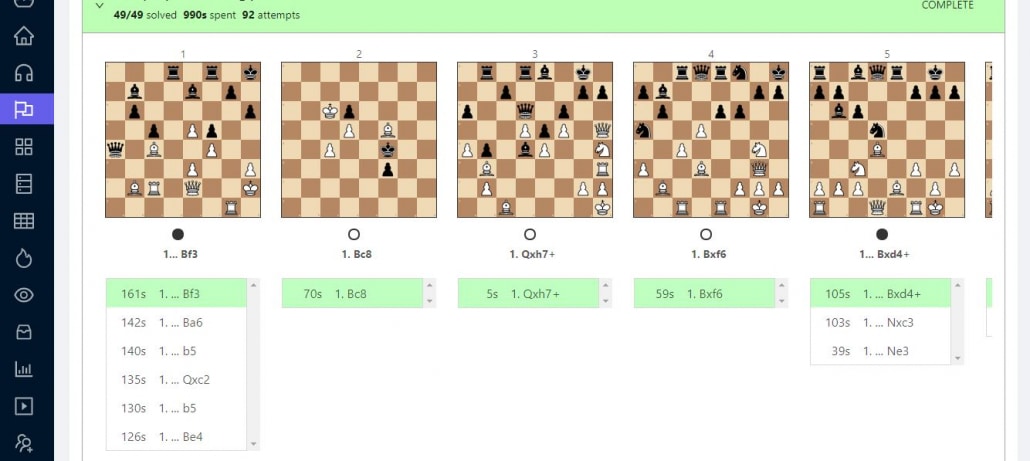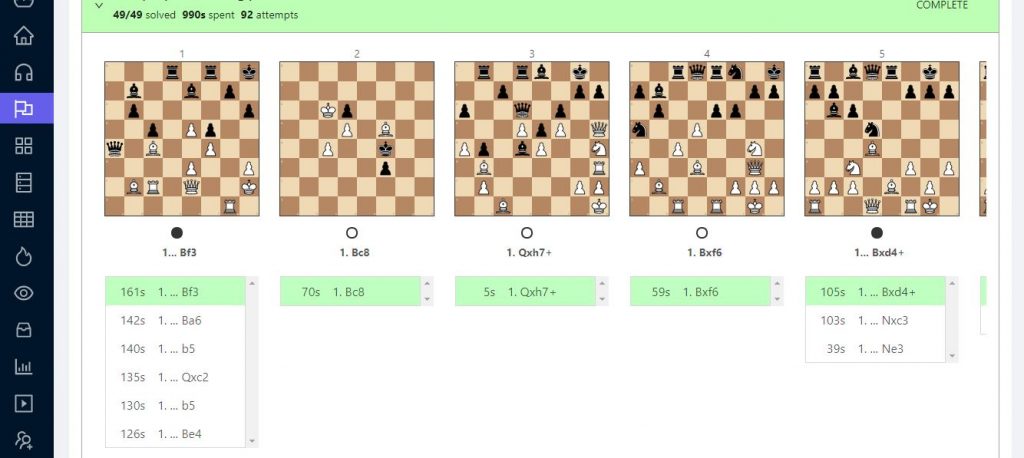 It helps much to the coaches and the students improve faster.
3. Practice: Students can play positions with the engine.
Sure that you have explained basic endgames, typical pawn structures, openings… and it would be perfect to offer the possibility to the students to practice with the engine, right? Here you can. You design the positions and they can practice checking if they know how to play these positions or not.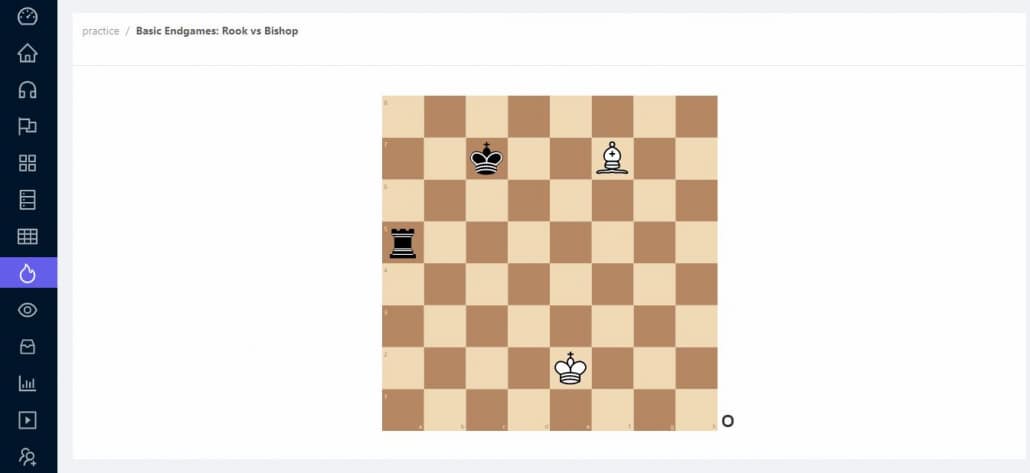 The best is that you can design the position you want for your students.
4. Blindbot.
If the student wants to improve their creativity in chess by himself, he can play against the engine in blindfold chess.
It's very easy and very instructive.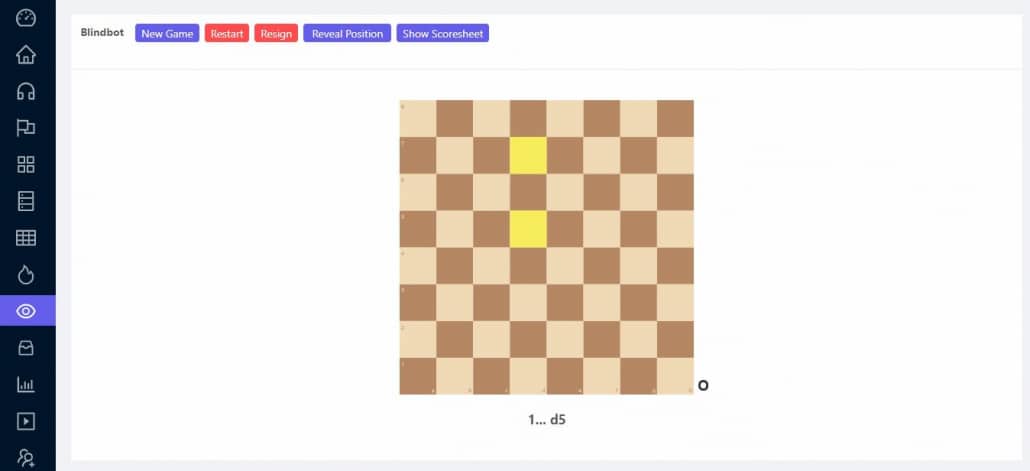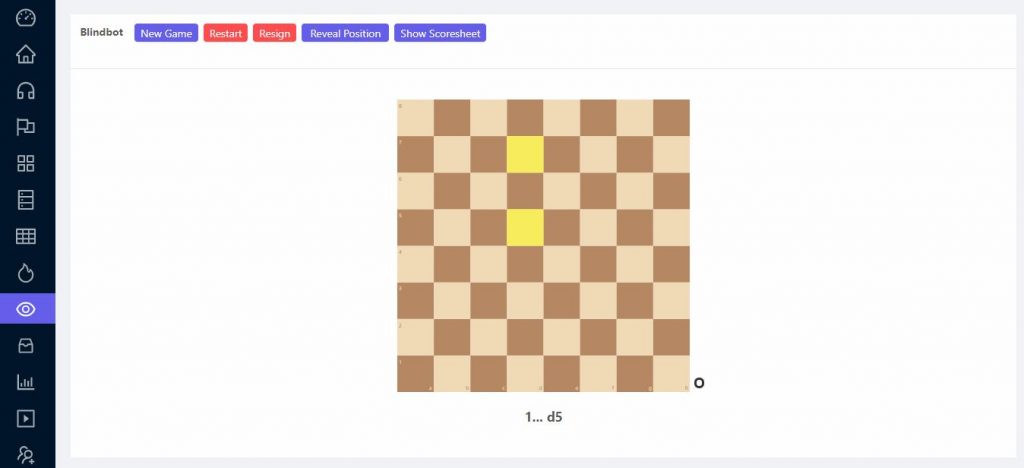 5. Chesslang Sharebox: share pgns with your students.
Sure that you know the importance of the games' analyses in chess. If you have many students you will need an easy way to receive the games that they play in the tournaments. Then, it appears "Sharebox" which helps you to share the pgns quickly and in addition, you can load them directly to the lesson.
It's fast and you don't lose any base.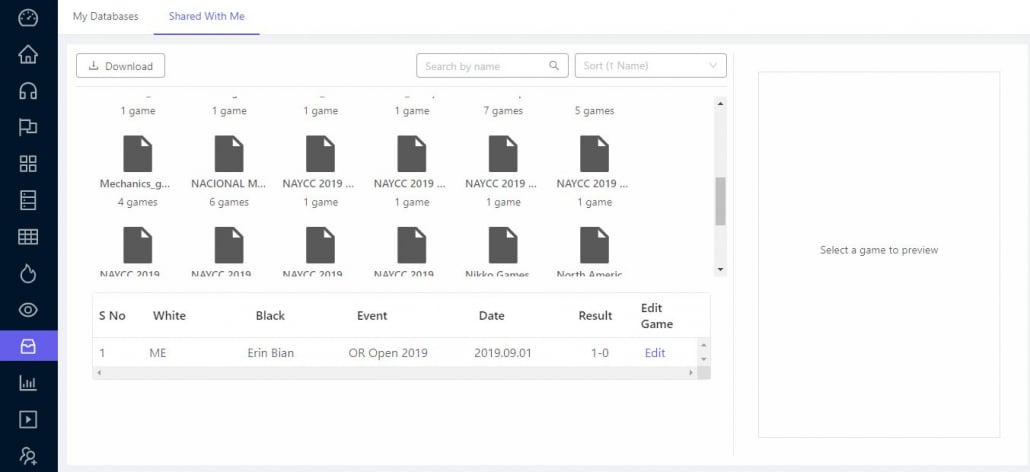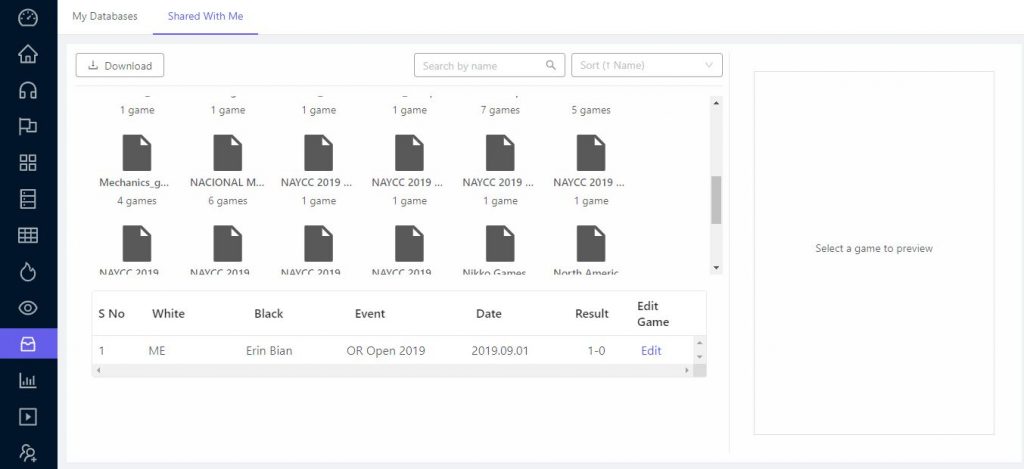 6. Game Area and Tournaments
One of the last novelties that Chesslang designed has been a Game Area to let the students play together and play tournaments.
The theory is important but, if in addition, they can enjoy learning chess playing together and organizing tournaments, they will love it!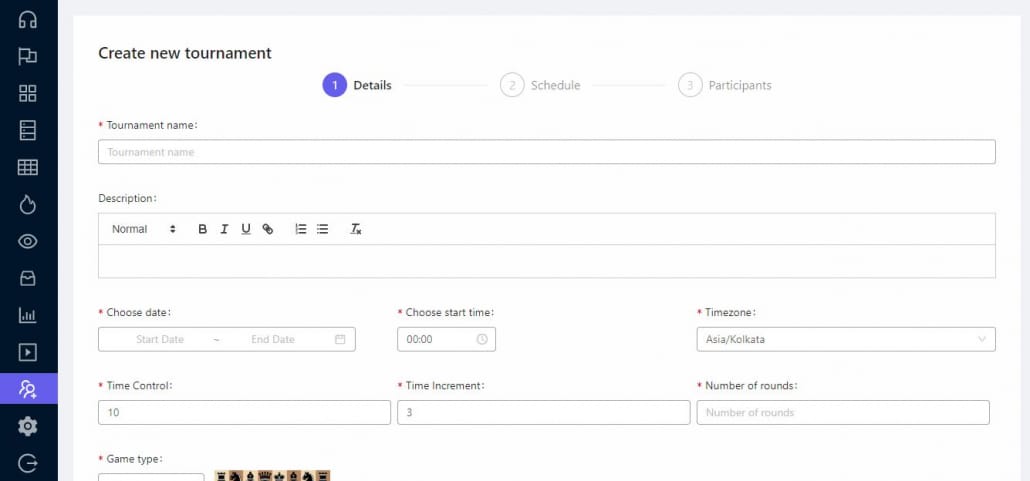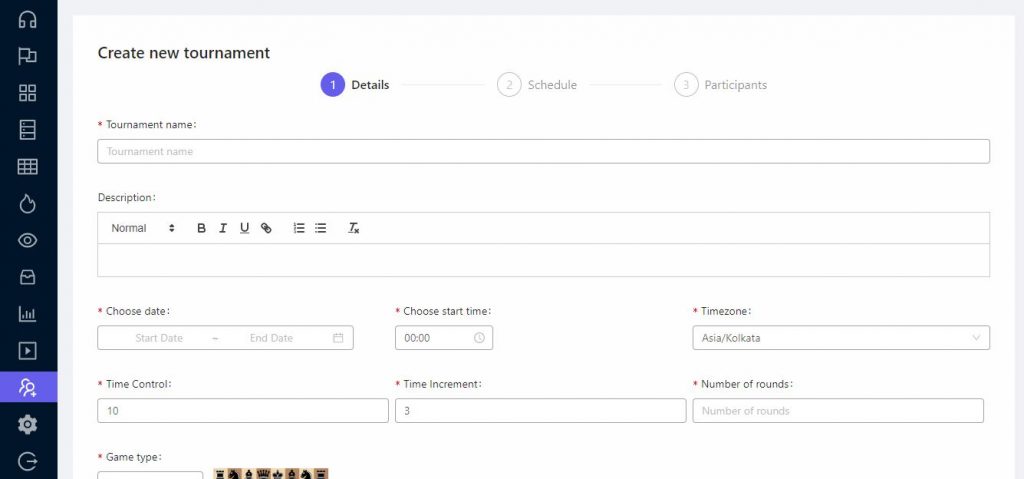 With all of these tools, you can create a very professional Online Chess Academy.
7. PGN Creator
Sure sometimes the youngest students must create a PGN and it's not easy for them or they must start to work with chess programs but they don't know how to do it.
Here they can save their games in a very simple way and start to work with professional software.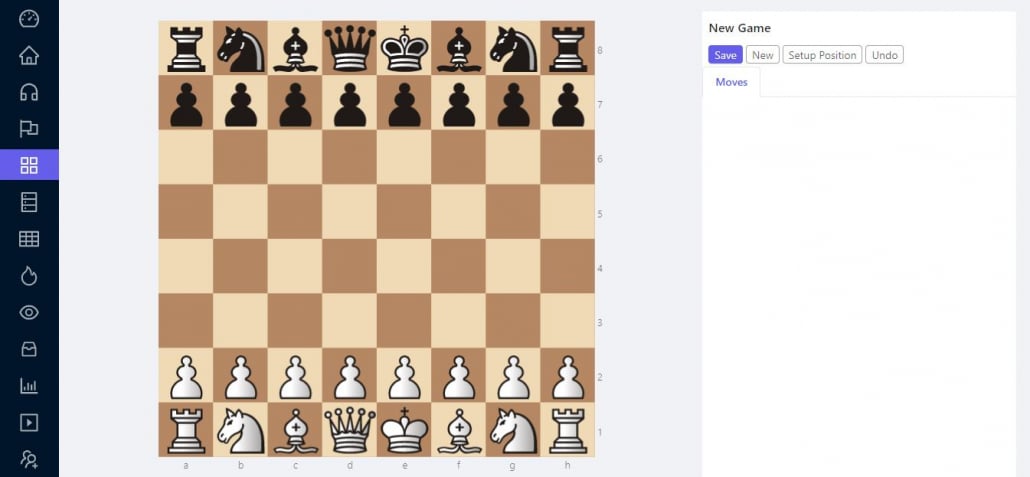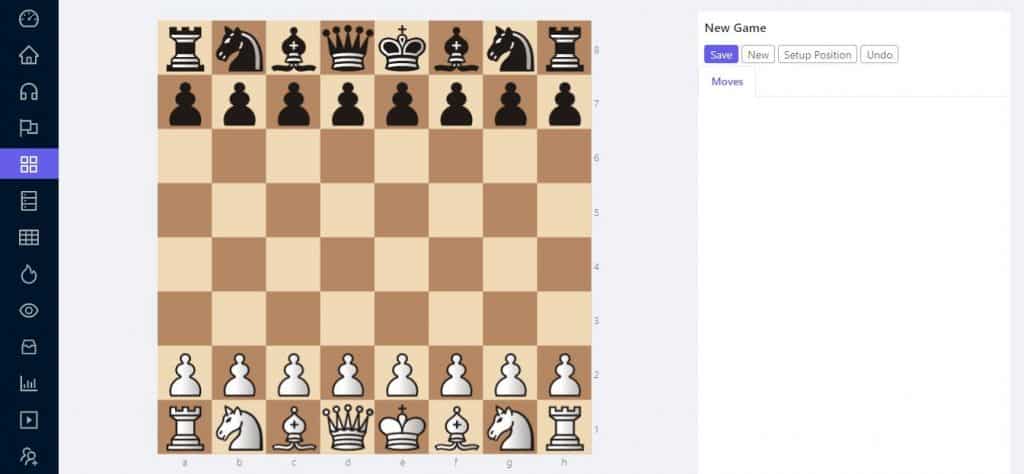 They have all the tools on the same platform.
8. Reports
You can know absolutely all about your students like the students who are doing your assignments or not… if they think or they move quickly… if they guess the moves or they need many attempts… You will be able to analyze absolutely ALL!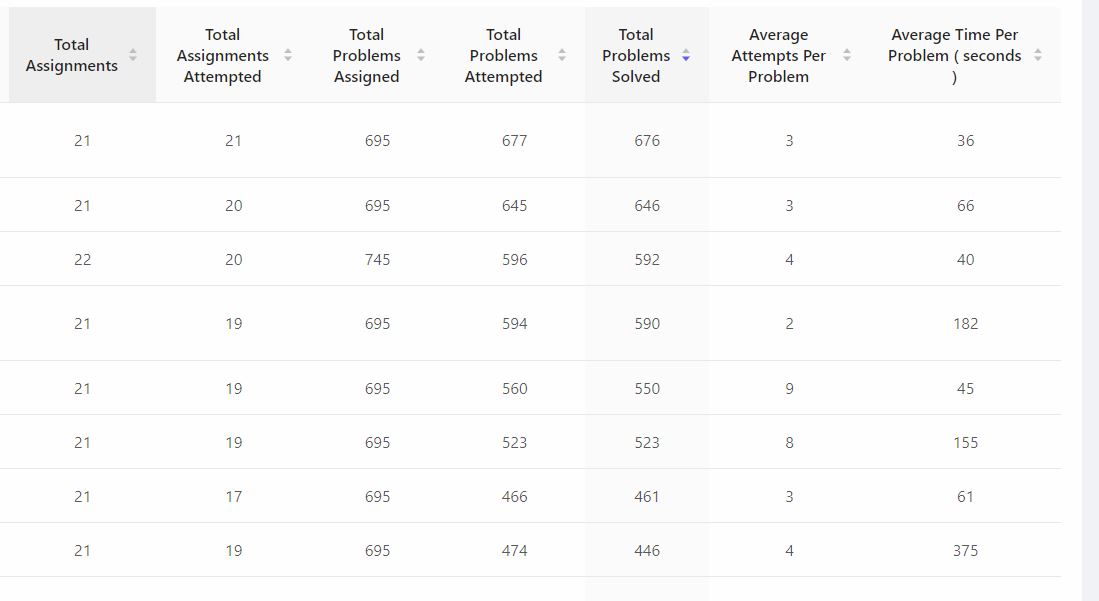 With this, you can see if they are working well or they need to do changes.
Conclusions
If you are a coach who starts to have several students, you want to work seriously with them and offer them a professional service, I would recommend Chesslang. The reasons are obvious. It's the perfect tool for the coaches and the Online Chess Academies.
PROS:
-You will be able to offer a very professional service.
–Your students will progress faster because they've got tools to work by themselves even if they're not training directly with you.
-It helps you to save time (preparing lessons, loading pgns…)
-It increases the value of your learning and your brand.
-Chesslang gives you ALL, you can train with many tools after you have hired it.
–It helps you to grow quickly. You can work with other coaches at the same time.
–It's very functional.
-There is a big team of professional players, coaches and developers behind the project.
CONTRAS:
The software is very useful. I consider it's probably the most powerful tool for chess coaches and online chess academies. Then, I only see beneficial points to train your students with it.
-The only point is that you will need to invest time to know how to use the software properly. (Although you will need to invest it also if you try another kind of software for online chess lessons…)
I must say that I love Chesslang. It has many benefits for chess coaches.
I'm the IM Alberto Chueca Forcén and I'm the Official partner of Chesslang in Spain. Although I'm working in Chesslang, I have tried to be honest and transparent with the tools and the possibilities it can give this software. I only use the best tools in my Online Chess Academy and Chesslang is one of them.
I answer doubts in Spanish and English also. Then, if you are interested or you have doubts about the software, feel free to contact me and we can study if you need the software or not. In addition, I can offer you a trial (completely free) to check the tools and the software by yourself.
I hope this article helps you to find the proper tools for your Chess Academy.