One of the most popular former world champions is Robert James Fischer, an American with an explosive style and who ended up teaching the world how valuable the game of chess really is, he brought from publicity to controversy due to his eccentric personality, however, on this occasion we will talk about his most popular book, My 60 best games.
This is a book that as its name indicates, Bobby Fischer highlights his best games and shows what could have been totally different in several of his games.
Who is Bobby Fischer?
Robert James Fischer was a former world chess champion, he is known for being the first to demand higher economic rewards for the players of the science game and who managed to massively popularize chess in the United States and other places of the American continent.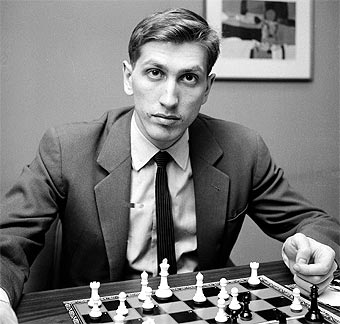 Among his most important achievements were the four participations in the Olympic Games where he won two bronze medals and one silver medal, in the latter he had to defend the first board. He also won eight US absolute championships and, of course, the world crown obtained in his confrontation against Boris Spassky in 1972, known for being the match of the century.
What does My 60 Best Games consist of?
The focus of the book as its name describes is the analysis of the 60 best games of Bobby Fischer, this is the most popular book written by the former American world champion and where he describes on more than one occasion lines where his opponents could have equalized the position or even taken advantage, also highlighting a couple of games against "the magician of Riga" Mikhail Tal, who on several occasions defeated Robert James Fischer and with much respect he considered him his friend.
It is important to highlight that there are many annotations and small anecdotes from his rivals as well as from R.J. Fischer himself, all related to the games and his tough Soviet rivals.
Characteristics of the book
Bobby Fischer was really an exceptional chess player and this book shows the intelligence to describe his games and the secondary lines that at some point he analyzed, that is why if you are interested in reading this book you should know its characteristics such as the following:
Difficulty: Easy.
Notation: Algebraic/descriptive (available in both formats).
Focus: General concepts of a game.
IMPORTANT: Although it is a book that only deals with his games, this is practically a bible for many players, also this book can serve as a guide for those who want a repertoire similar to that of his idol Robert James Fischer.
Strengths of My 60 Best Games
A book that has 60 games analyzed by a former world champion has many benefits and that is why here we will show you the main ones, however, if you want to know more about it, we recommend you to read the book and in this way you can get your own conclusions.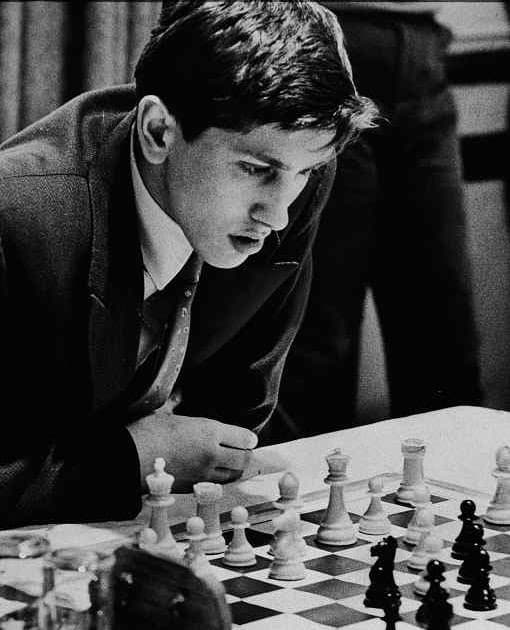 It is a book that teaches from openings to endgames thanks to the variants and sub-variants shown.
Different stories are described that show their rivalry with the Soviets, but at the same time the respect/admiration towards different characters of the time by including their analysis of the games.
All the material is easy to read and understand for any level of player, regardless of the level you wish to achieve in chess or if you are just a fan of the former world champion.
Disadvantages of My 60 Best Games
Talking was always a virtue of Robert James Fischer, and writing definitely was, however, it is necessary to think about the negative points of the book and here they are:
Despite being a genius, the book could have been much better if Fischer described his thought process.
The book shows mostly games that he won, there are games where he made a draw and a couple where he lost, but it must be considered that there are extremely good games where Fischer played very well and still did not achieve victory.
IMPORTANT: You cannot dismember a book for a single opinion, besides, my 60 best games is part of a material that can help any player to grow, the games are didactic and show how defenses like the King's Indian can last in time.
Strategically or tactically is a book that will help you grow?
This is a book that in both aspects is perfect, this is because the style of play of Robert James Fischer was universal, and although on many occasions he was characterized by being an explosive player, he also had the ability to demonstrate his positional play as can be seen in positions such as the Spanish opening.
We must also highlight his rivals, who had very different styles of play among them Tigran Petrosian who was known for being the king of prophylaxis or Mikhail Tal himself who was dedicated to sacrificing many pieces until giving checkmate to the enemy king.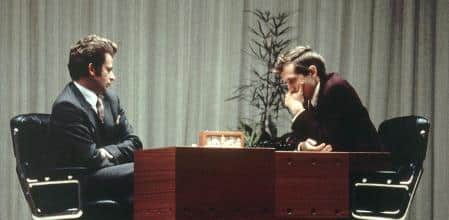 That is why this is a book that can contribute a lot to the player who spends time to understand the sub variants that Fischer describes in the book in each of his games, it should be noted that there are many miniatures (games that end in less than 25 moves) while there are others that are only defined in a very tight endgame.
Other books by Bobby Fischer
In spite of his personality that many describe as eccentric and egocentric, the north american Robert James Fischer enjoyed sharing his knowledge with other people, that is why he wrote different books that every chess lover deserves to know, such as the following ones:
Bobby Fischer Teaches Chess
Chess For Beginners: Learn The Best Opening Strategies And Endgame Tactics While Boosting Problem-Solving And Critical Thinking Skills
Chess Meets of the Century
In summary, My 60 Best Games by Robert James Fischer is another book that should be recommended to any chess player who needs to understand and analyze games by Grandmasters of the past, as they are the ones who laid the foundation for learning what is known today as modern chess.
A book of such quality should be mentioned as a classic and despite having been reprinted a couple of times it continues to be a gem and recalls the games of a genius who may have said goodbye to chess too quickly.
If you liked this article about Bobby Fischer, check out all of our content!