The Chess promise: Alireza Firouzja
A new chess promise has appeared in the frame, Alireza Firouzja, the Iranian chess top-player that is 17 years old.
Alireza Firouzja is a young Iranian player that made his way into top-level chess, with a dramatic entrance. This promise is advancing constantly and with an intimidating pace to be the best of the best.
This player has been beating records since a while ago, and his progress is evident and pretty fascinating!
He was able to achieve the IM title in 2016 when he was 14 and the GM title in 2018 when he was 16. He has been perfecting and winning tournament after tournament until he reached the level he has now.
The case of Alireza Firouzja is an interesting one, we are very active players for prodigies. It seems like the young masters are appearing magically more and more, with players like Artemiev and Praggnnanannda.
But this is definitely the most impressive case of all, Firouzja has been taking over since he called some attention in 2018. Nowadays, he is a pretty strong and respected player among the elite, being the 13th player in the official Fide ranking.
The childhood of Alireza Firouzja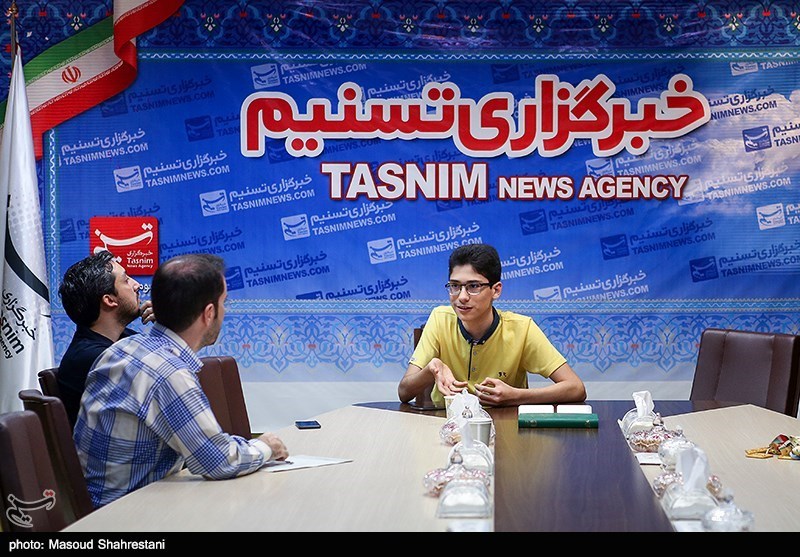 Following his parents, Firouzja started to play when he was 8 years old and has been more and more interested in the game since then. There is not much information about him, the only thing we have is his performance and games to analyze.
Anyway, he is still a child technically speaking, if you want to know more about him you can go to Alireza Firouzja's Twitch channel yourself. He is regularly streaming chess through the twitch platform, making interactive content.
Since December 2018 he decided to stop representing his country in future chess competitions. The reason for this is the restrictive politics from the Iranian government which forbids the competition of its athletes with Israelis.
In the Opera Euro Rapid tournament, the IM Anna Rudolf and IM Levy Rozman could arrange an interview with him. In this interview, you can find it on YouTube, where he reveals very important aspects of his actual life.
This is how we knew that he was living in France since he separated his career and his nationality. Also, he is actively taking French classes to learn the language.
Alireza Firouzja's incredible achievements
Firouzja was able to advance in little time, and he was able to break through the 2700 ELO rating. In 2018 Alireza Firouzja was the first Iranian player in history to surpass the 2700 rating barrier.
He has also had the opportunity to play against the world champion Magnus Carlsen. Incredibly, he was also able to beat the champion in a pretty prestigious blitz tournament.
Also, he has been pretty active on his social media and online competitions, participating in some important ones. For example, the titled Tuesday, and the speed chess championship celebrated in chess.com.
Also, he has played several matches with a contender and Twitch colleague of him GM Hikaru Nakamura. They seem to have a pretty good relationship, also they are two of the most-watched chess streamers on chess.com.
The way he has escalated to the top-level of chess remembers the way Carlsen did, several years ago. It's almost the same pattern, a foreigner and unexpected player making his way into the selected group of chess elite.
The Playstyle of the prodigy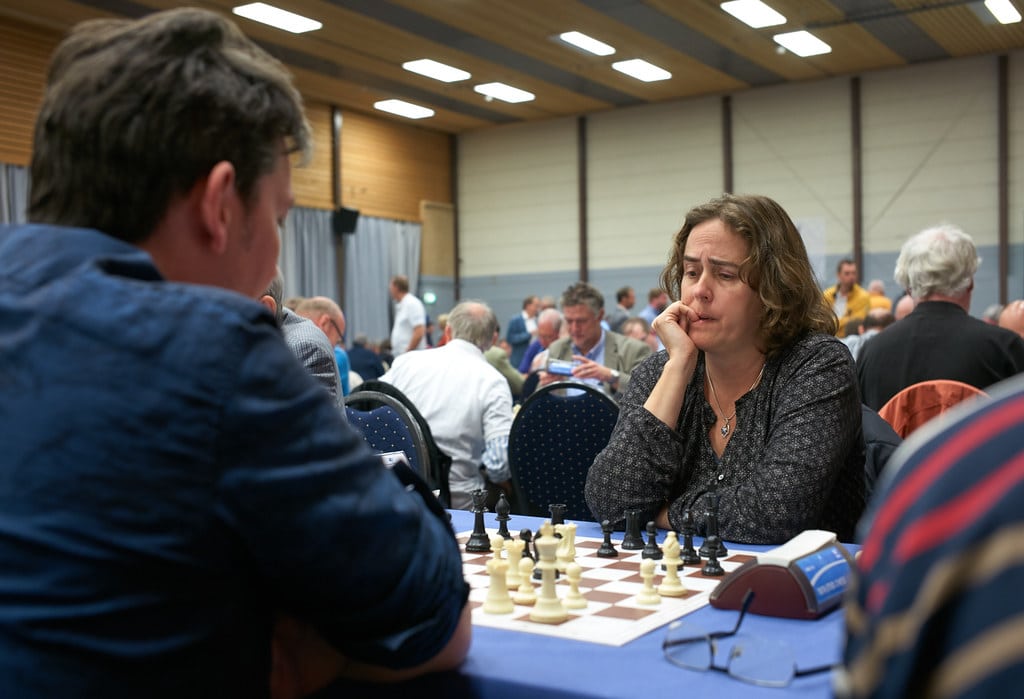 The playstyle of the prodigy Alireza Firouzja has all the characteristics you can expect from a young and bold player like this. He is a player with a pretty aggressive nature, he is not comfortable if he doesn't have the initiative.
The correct way to precede from his point of view (that's what you can see in his games) is that initiative is everything. It's to expect from a player that is specialized in rapid and blitz.
Watching Alireza Firouzja play hasn't ever been more exciting.
The young player showed carelessly his reckless attacking style from the first moment he started to make noise. You could even feel the young and bold nature of his personality in his games.
But now, as every player that gets into the elite top-level of chess, he has become a little more conservative and careful. Still, if you don't pay too much attention to the board he will take on and mate you.
Alireza Firouzja made a lot of corrections to his game in very little time, which means he learns quickly. He will surely make some improvements over time, which will convert him into an authentic chess machine.
Alireza Firouzja the next world champion?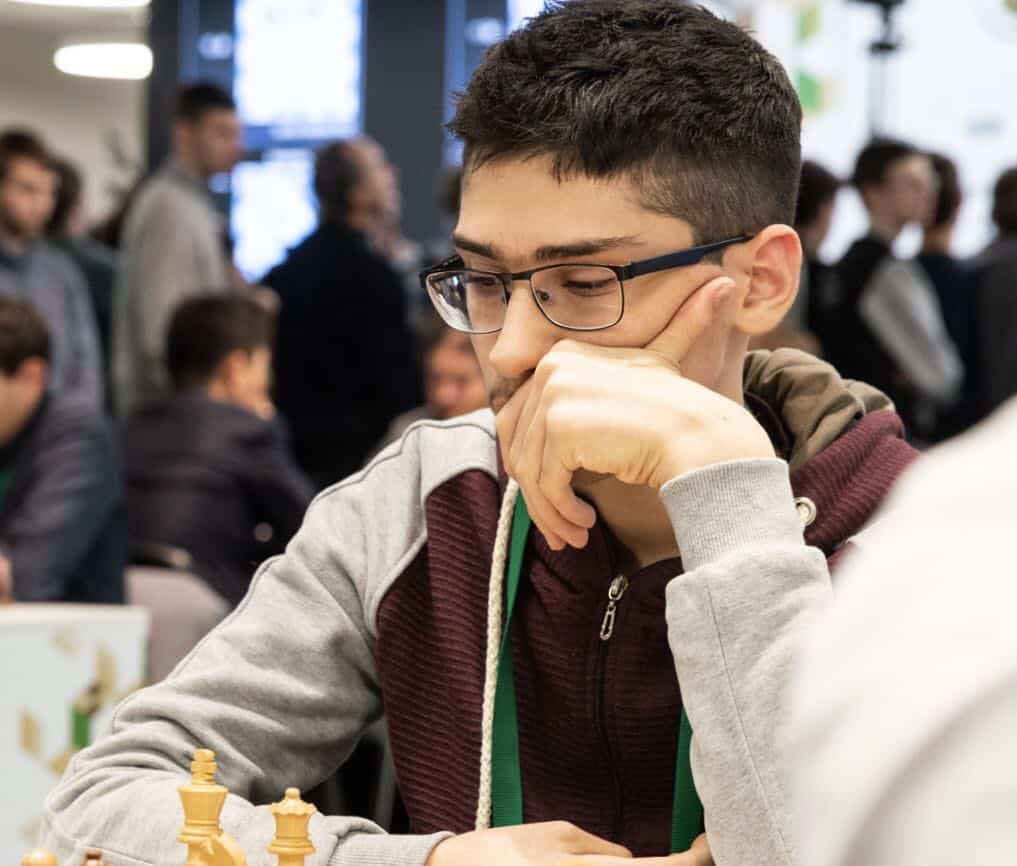 The promise Firouzja has been advancing so fast in chess that it has become a threat for the elite chess players. Especially the world champion Magnus Carlsen that has already had the opportunity to test his skills.
It's not crazy to think Alireza Firouzja could be the next chess world champion. He is still young, and the recklessness and empowerment of the young ones are evident in his play.
A prodigy who is not afraid to play actively against the best players of the world is coming for the crown. He has mentioned several times he will be the next world champion and he will beat Magnus Carlsen.
It's obvious he has the age, skills, talent, and will to do it, I personally think, it will not be too long until we see a Carlsen vs Firouzja match soon.
It's incredible that with such an age he is already taking over the elite chess, it is the second youngest person in the world to achieve the GM title.
And with relatively, little experience, he was able to break through with a quickness that is almost unfair. Alireza Firouzja is the chess star that has several years that doesn't appear, Carlsen took over a lot of tournaments as a kid, now the story repeats.
You may also like:
The Chinese Grandmaster Ding Liren
Vladislav Artemiev's Inspiring History