Wei Yi is one of the most proficient chess players in the world, holding still today some of the most impressive achievements. Studying the life of a chess player like this is not easy, but very interesting at the same time.
His progression chart in chess is something pretty unique, chess players like this appear once in every 10 years. He is one of the youngest chess players in joining the elite, and regardless the age, he seems to fear nothing against grandmasters.
He is also known for coming up with complicated, really elaborated, and coldly calculated combinations. Usually, this leads him to achieve an advantage in ways that are difficult to imagine, when you study some of his games.
In my opinion, you could call him a magician of the board, the way he plays is simply fascinating and unexpected. Probably, a great factor that we have to consider is that he is from China. Where expectations and dedication of young people are considerably higher than in most countries.
Today, we will study how Wei Yi has progressed in chess, and have a look at some of his best achievements.
The progression of Wei Yi in chess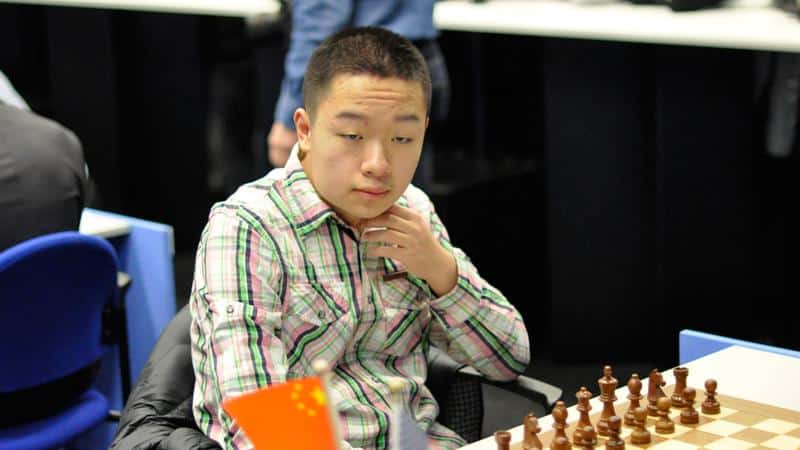 For starters, Wei Yi participated in many regional and regular chess competitions, as he studied chess as a kid. Obviously, their parents supported him, it would have been really difficult for a kid to learn the game that way with no assistance.
Wei Yi was born in June 1999, and he started playing against grandmasters at age 8. We don't know exactly when he started to play chess, but it was probably when he was 3 or 4 years old.
His first great game which called out a lot of attention was his game against GM Zhou Jianchao. A game that ended with a draw, but still is amazing, you don't always see an 8-year-old boy drawing with a grandmaster.
Three years later in 2010 played and won the U12 section of the Youth Chess Champion in Asia. And also, winning the Youth World Chess champion being on the same section.
Already in 2012 he was playing and beating important grandmasters like Richard Rapport and Alexander Ipatov. This was once again in the Youth World Chess Champion of this year, in the end, he shared first place with Ipatov.
Wei Yi's playstyle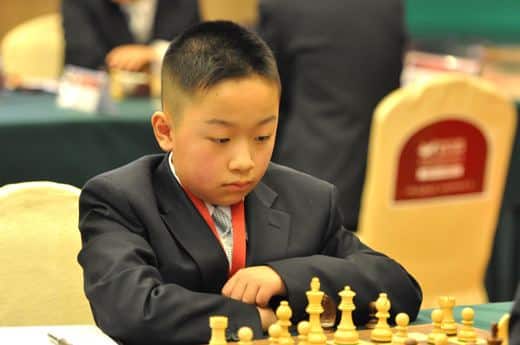 As we have said before, Wei Yi has a very particular way to earn advantage, something that not everyone has. He plays a lot sticking to the old saying "chess is not played with the board, is played with the opponent".
He usually sets very complex traps or deceives opponents exchanging one more evident advantage for something else. This is something we have seen and will continue to see in many of his games.
Let's see some examples of this on some of his games:
Interesting games by Wei Yi
We will show a fragment of a really long game between Wei Yi and Ian Nepomniachtchi.
Now, the full game against Ding Liren that Wei Yi finished incredibly fast with fulminating tactics!
Curious facts about Wei Yi
Most like, impressive facts about Wei Yi, he is not currently the youngest person who became a grandmaster. But in his moment, he was the youngest person in getting the GM title, at the age of 13.
He beat Magnus Carlsen's record in the fastest chess player who surpassed the 2700 rating barrier. All of this when he was just 15 years old, is evident that the future of this young man is promising.
Nowadays, he is 22 years old and is still one of the best chess players in the world's elite. However, you can't forget that he was already an FM when he was just 15 years old, and a pretty respected one.
Something that may sound odd, but also a little romantic, is that Wei Yi has a very particular liking to tactics. But not simple tactics, but really complicated and beautiful tactics, that not many may see.
It's actually really difficult to see the continuations, even for grandmasters at first. This is some style that reminds me of the peculiar and really profound way of thinking of masters Dvoretsky and Yusupov.
You may also like: