Eric Hansen is a Canadian chess grandmaster, one of the best in Canada, and also a Twitch streamer. He has been a grandmaster since 2013, and he represents Canada in the international championships.
Eric Hansen is a great player that we can all learn from and he is very open to talking to his spectators. He is the CEO of chess YouTube and whose channel is named "Chessbrah" running the "Chessbrahs" community.
Eric Hansen has been playing chess ever since he was a kid, and he fell in love for the rest of his life. He usually makes up events along with GM Hikaru, the Botez sisters, and other chess personalities.
Everyone knows him, especially for how carefree and joyful he is in his chess streams. However, Eric Hansen is one of the few chess grandmasters that go into the great competitions.
For example, the Titled Tuesday, or internationally famous open chess tournaments. Today, we will learn more about Eric Hansen, his history with chess, and some of his best games.
How has Eric Hansen progressed in chess?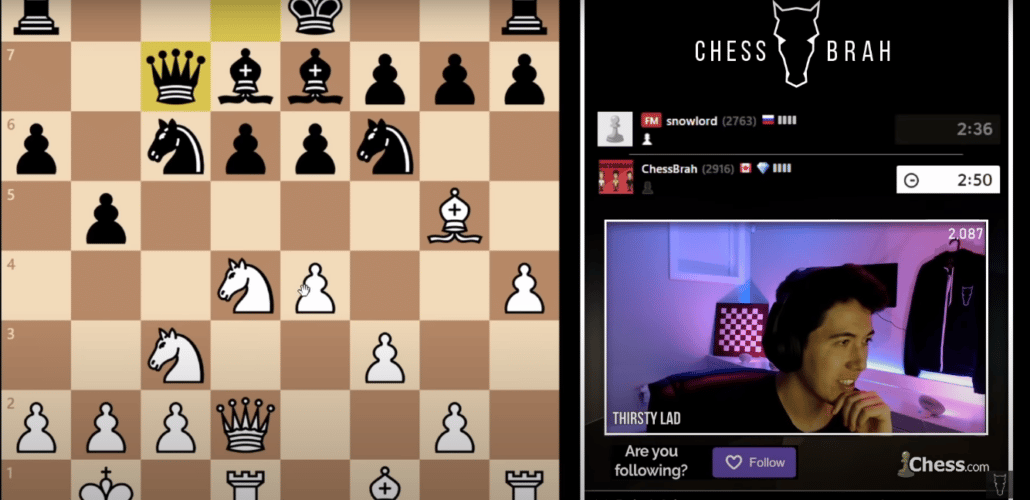 Eric Hansen was born on May 24th, 1992, in Calgary Alberta, Canada, and became a chess player at age 9. He was studying in the Webber school which had a chess club, where he practiced his chess and started to improve.
He sure was talented for chess from the beginning, as he became the Alberta champion when he was 15 years old.
Eric Hansen attended the University of Texas in Dallas, thanks to a chess scholarship. That was why he represented the school in inter-school competitions and was one of the best by that time. After some time on that, he started to dedicate his time fully to chess.
Thanks to that, he became a chess grandmaster in 2013 and participated in some of the best tournaments. However, it seems that he was not motivated to be one of the best of the best by that time…
After he won the Alberta championship 3 times, and also won the Canadian Chess Championship. Eric Hansen qualified for the FIDE World Cup in 2011, where he played GM Vugar Gashimov.
Eric Hansen explained to himself that the experience was good, and taught him that he was not up to compete at the top level. Of course, in his first match against Vugar Gashimov (which was his first top-level experience) Hansen was crushed.
However, he attended and had good results in other high-level competitions like the 40th Chess Olympiad. The Canadian Chess Championship, and the American Continental Championship, among others.
What is Chessbrah?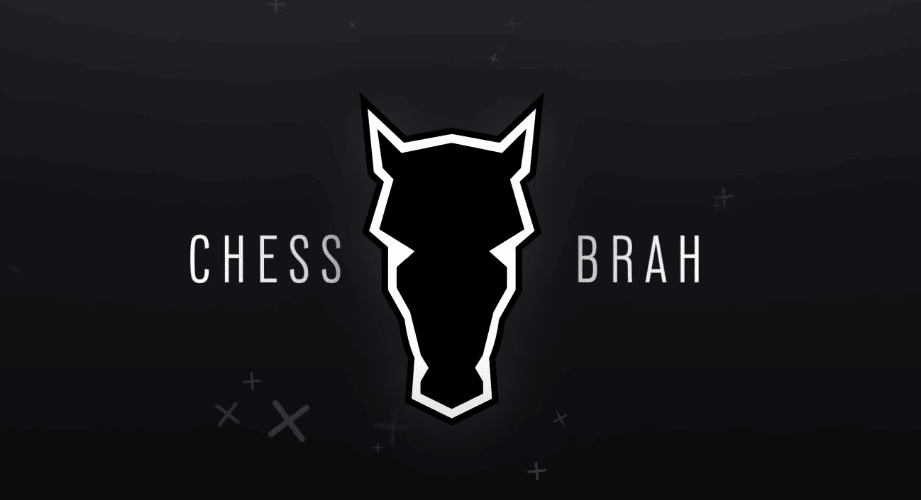 Chessbrah is a Twitch channel run by greatly strong chess players, usually grandmasters. The main partner of GM Eric Hansen is GM Aman Hambleton, another Canadian grandmaster.
Both usually comment on tournaments on chess.com and arrange other events you might want to see. Their content is very instructive and can help you improve, visit Chessbrah on Twitch here.
Best games by Eric Hansen
This is a game from the world blitz championship in 2019, in which Eric Hansen participated. Take into account that GM Eric Hansen is a blitz specialist, something that he always liked a lot more.
Another interesting game by Eric Hansen against GM Jeffery Xiong, one of the best in the world!
You may also like:
Magnus Carlsen in Titled Tuesday for the first time in years!
Carlsen vs Firouzja: The Rivalry of this millennium