Blitztream is a French chess streamer and an excellent player that you should start watching. You can view the Blitzstream Twitch channel here, following him can provide you with excellent chess content.
It's an excellent chess coach that usually makes lessons for the people on chess.com. As he is also a partner from chess.com and a recognized chess player. Most of his content is instructive-oriented and explained in a very good way.
If you don't mind listening to a French voice with English captions, you may find it very beneficial. Also, Blitzstream is one of the highest-rated players on chess.com with 2800 ratings on blitz and rapid.
He has proven to be an excellent player in tournaments, and excellent to handle pressure. That is a great skill on a blitz, which is probably one of the reasons why he has the rating he has on a blitz.
Also, he is constantly creating content and giving classes on openings and chess strategy themes. And take into account that being a teacher also makes you learn a thing or two.
Here is everything you need to know about Blitzstream and why you should follow him.
Who is Blitzstream?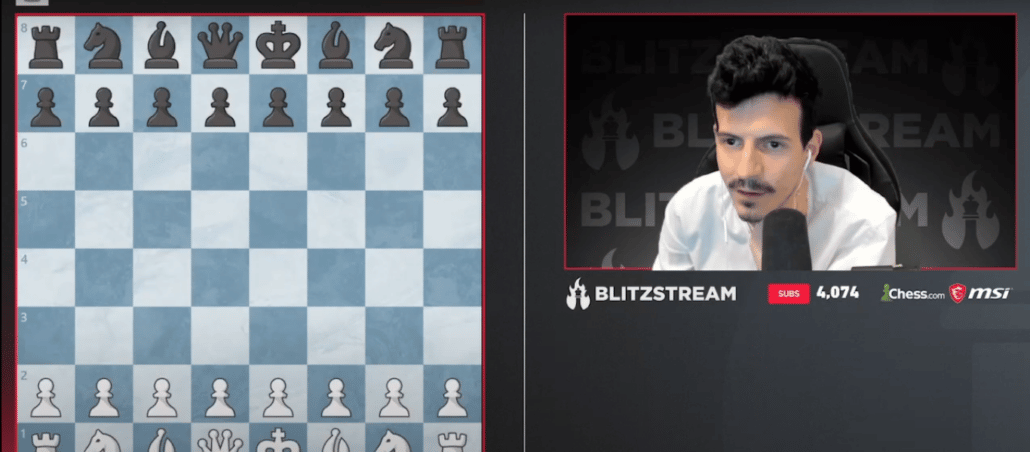 Blitzstream is a French National Master Kevin Bordi and should be a FIDE master. As GMHikaru in his streams has said before, "I don't know how he (Blitzstream) is not a FIDE master".
You can see Blitzstream many times playing against very strong masters online dream. For example, Anna Rudolf, The Botez Sisters, or even Hikaru Nakamura as said.
Blitzstream usually plays in the titled Tuesday and has won the great tournament before. Kevin Bordi started to play chess in tournaments when he was 6 years old, and he fell in love with the game.
He stopped playing chess in tournaments when he was 18 years old, and he focused on teaching. Blitzstream went to Russia, where he learned how to teach, and became a chess trainer.
That's where he learned how to teach properly chess students, and defined his methodology. He looks for the weaknesses in an online game with his students and then works on them.
Nowadays, he is a chess blogger on chess.com doing lessons, and also a chess.com admin.
Blitzstream' playstyle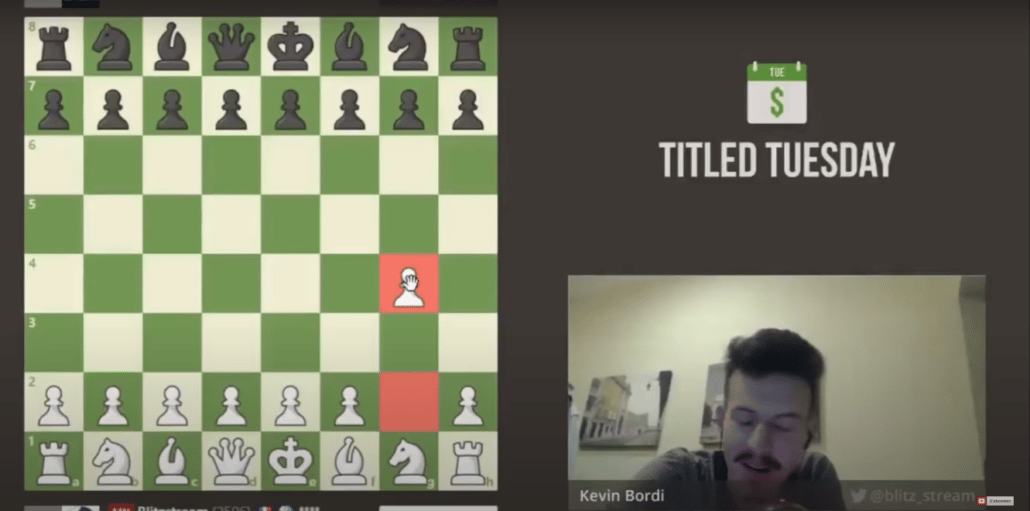 This NM is particularly interested in blitz, he likes to play aggressively, but that's because of the blitz. He likes to play blitz, and in blitz, it doesn't win who thinks more, it wins who thinks quicker!
The key to being a successful blitz player is creating threats, and putting pressure on your rival. Make the clock play against them, and victory will be yours, that's why Blitzstream plays like that.
Blitztream honors his name, being an excellent blitz player, one of the best. Although he is an NM, he usually plays against grandmasters on chess.com, because it is paired with them. Here are some of the most interesting games by Blitzstream recently.
Best games by Blitzstream
Here it is the first game by Blitzstream against a grandmaster fofromrazil, GMKrikor.
This is another game against the GM GivesAllTheFlow, padoru! It was a blitz game, and it got messy pretty quickly.
You may also like:
Magnus Carlsen in Titled Tuesday for the first time in years!