Aleksandra Goryachkina is one of the best woman chess players in the world, with an interesting back story. Aleksandra Goryachkina was the youngest woman chess grandmaster, the first is Hou Yifan.
And she is the highest-rated ever woman in the Russian Federation, a chess prodigy since the beginning.
The interesting thing is that Aleksandra Goryachkina has beaten most of the best women rivals in the world. This means that show still has time to keep improving her chess and be the women's world chess champion some time.
As she was still breaking records in 2021 when she became the first woman in the world to qualify for a great tournament. We are talking about the open Russian Chess championship, one of the strongest in the world.  
Note that Aleksandra Goryachkina was taught to play chess by her father, who was an excellent trainer. However, at some point, Aleksandra required more attention to her coaching.
That's when her parents moved out so she could perfect her chess at the Karpov Polar Chess School. And when she was nine years old she could defeat her first titled opponent, clarifying, that she was talented in chess.
Here is everything you want to know about the possible future women's champion Aleksandra Goryachkina.
How has Alexandra Goryachkina progressed in chess?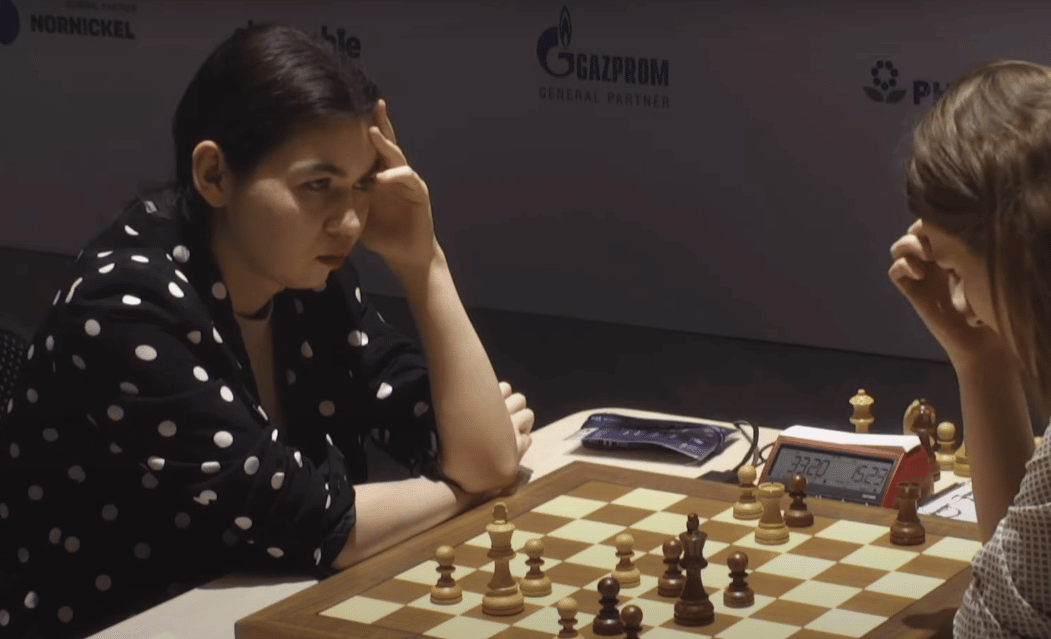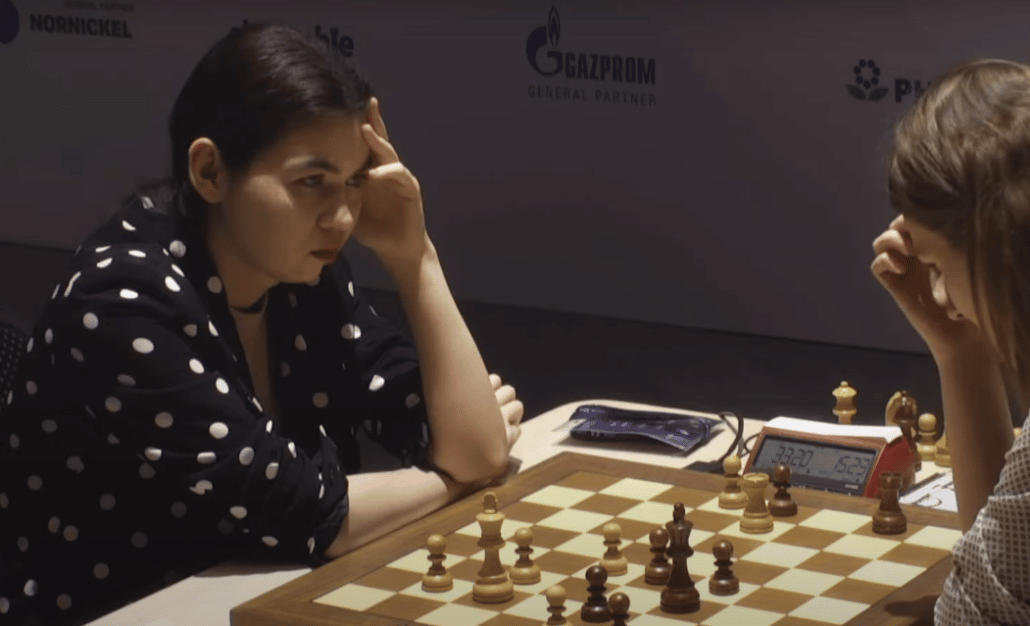 Aleksandra started to participate in FIDE-rated events when she was 8 years old. Her hard training and performance allowed her to play in important youth tournaments.
For example, she was sub champion in the U12 European Chess Championship. She got the same second place in the World Youth Chess Championship in 2009.
But her debut was in 2011 when Aleksandra Goryachkina defeated several experienced masters. It was the Lyudmila Rudenko Memorial Tournament, she won games against 8 different WGMs and one IM.
As incredible as this is, she had an ELO performance or 2441 in that competition and she was only 13 years old. She also won the World Youth Chess Championship the same year with a perfect 9 out of 9 points.
She also became the second-youngest WGM in the world, by these incredible performances.
Aleksandra Goryachkina's playstyle
It's difficult to say, as Aleksandra Goryachkina is a very multi-purpose player. However, she has shown an inclination toward the attacking positions. We can't enclose this character in a simple playstyle, due to her age, and the particular way she plays.
One thing about Aleksandra Goryachkina's playstyle is that she likes to harass her opponents. Meaning, that she does everything she possibly can to ensure they are not happy in the game.
She tries to develop the pieces in the most annoying way for them, which is what Magnus Carlsen says is correct. In the end, it pays off, meaning that they are usually overwhelmed by Aleksandra and make a mistake.
You will see how to make a rival uncomfortable by watching her games, something interesting to learn.
Best games by Aleksandra Goryachkina
The first game was a good-looking one against one of Aleksandra Goryachkina's greatest rivals, Ju Wenjun.
This is another game against one of the other talents in women's chess, Natalia Pogonina.
You may also like: