Vladimir Kramnik is a player who ascended his career incredibly fast, with awesome speed and skills. By that we mean, he was able to be part of the chess elite, in a time computers weren't as used as now for chess.
Of course, there are important aspects about the chess career Kramnik has, and it is its formation. Vladimir Kramnik was born in 1995 and was part of the famous soviet chess school, he was one of the best players of all time.
Vladimir Kramnik is especially renowned for being the player that, at a very young age, was able to defeat Kasparov in 2000. His outstanding performance in the match against Kasparov made him extremely famous.
And sure it is curious to know-how at a young age Vladimir Kramnik defeated who is considered the best player of all times. Today, we will take a look at Vladimir Kramnik's career, and his incredible playstyle.
After Kasparov lost his match for the world champion title, Kasparov compared Kramnik to Karpov. Stating that they have a pretty similar playstyle, but that Kramnik had polished Karpov's weaknesses.
Here is the story of Vladimir Kramnik, talking about this player is talking about chess history itself!
Vladimir Kramnik's chess career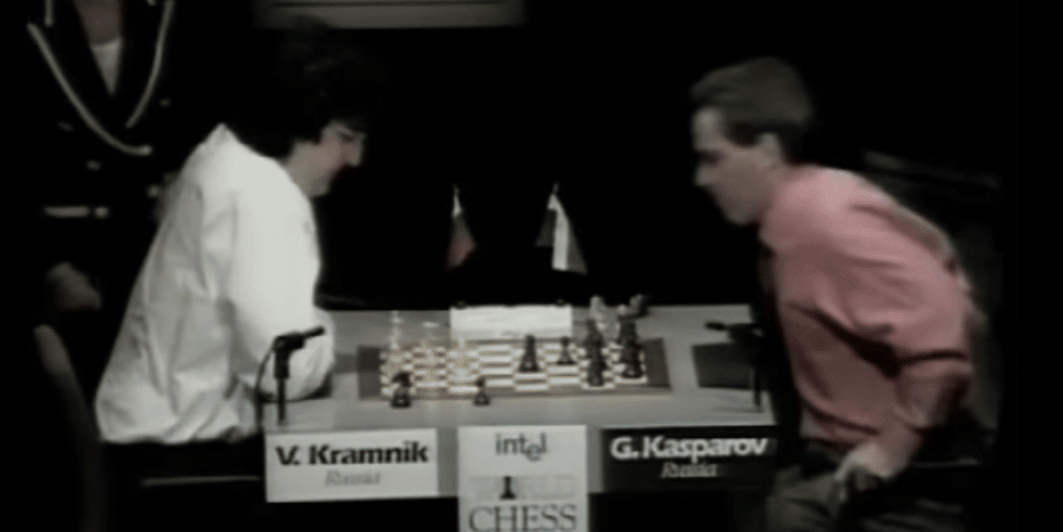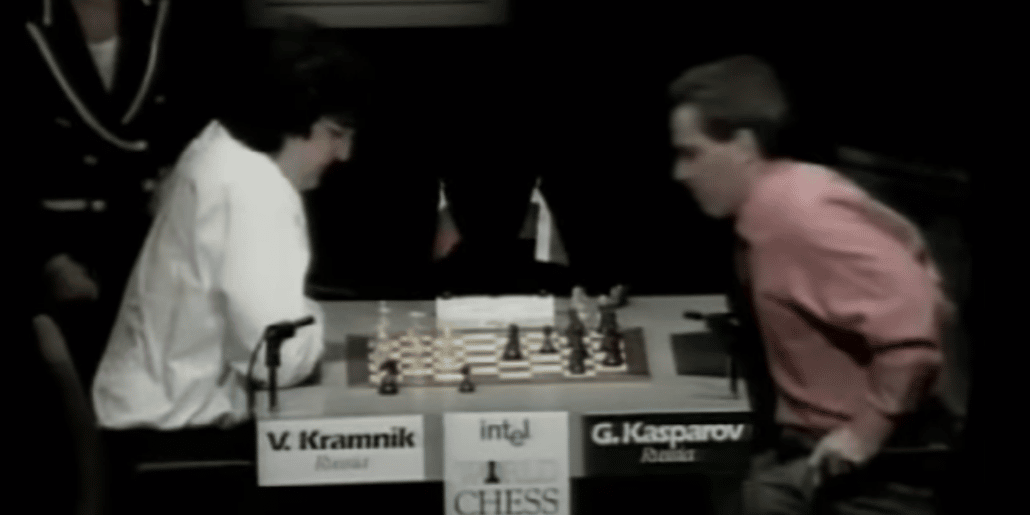 Vladimir Kramnik started to learn chess in the famous soviet chess school Mikhail Botvinnik. He was a great part of the group, exceeded expectations during the training, and was disciplined.
He spends a lot of time training his chess, and in 1991 he won the world youth chess championships. That's when his career starts and keeps up the pace until 1993 when he was already part of the chess elite.
Vladimir Kramnik played in the Linares tournament in 1993 and finished fifth on the leaderboard. Take into account that he was competing against players like Karpov, Kasparov, and Shirov.
In 1996 he was on the FIDE list as first, one of the most incredible ascends the chess world has seen.
He hadn't had the opportunity to play in the world chess championships o candidates' tournament. Lastly, in 2000, Vladimir Kramnik disputed the title against Kasparov, which would be his most important match.
He ended up winning that match and became the world chess champion for the first time. One of the most iconic characteristics of this match was Kramnik's excellent Berlin defense, which worked very well against Kasparov.
That's when people started calling Kramnik the "Berlin wall" as his defense was solid and unbeatable.
Vladimir Kramnik has sustained an important chess career up until now when is still one of the best in the world. He has played almost any elite player in the actuality and is a fundamental coach for all of us now.
Vladimir Kramnik's playstyle
Vladimir Kramnik is famous for his solid and impenetrable defense style, and it is one of the most interesting. You should know that, as a player can be delighted by attacking, chess is also beautiful in the defense.
We could say that the defense can also hold beauty and one that is not obvious. This is what characterizes Kramnik's playstyle, solid, and allowing the opponent to attack, but only to launch a counterattack.
It's all about the quiet moves that make the game go your way, while you are making your rival think that he is winning.
Best games played by Vladimir Kramnik
The first game was one of the most famous by Vladimir Kramnik, against his greatest rival Garry Kasparov.
The second game was a calculation masterpiece that was produced against Peter Leko.
You may also like:
The Exciting Life Of Garry Kasparov