Chess is one of the most classic, strategic and enjoyable board games of all time. Now available in a unique and modern form, glass chess sets combine the beauty and historic significance of the game with the beauty and durability of glass. Whether you are looking for a decorative addition to your home, a customized set for your favorite pro, or a deluxe set for those looking for a high-end game, one of these glass chess sets will be sure to checkmate your expectations.
Glass chess sets are very beautiful, and some can be expensive, the only downside is that you can't really play blitz or rapid games on this type of board, these are usually for decoration, but there is no doubt that they add a lot of style to a home.
Types of Glass Chess Sets
When it comes to choosing a glass chess set there are a plethora of available options. From traditional classic style sets with pieces made of solid clear frosted glass to modern sets with felt padded crystal boards and unique and elegant designs, there is guaranteed to be a glass chess set to suit every style and budget. Whether you are a beginner looking for a basic set or a serious chess enthused looking for something special, a glass chess set is sure to make a statement.
Benefits of Glass Chess Sets
Glass chess sets offer an array of benefits including their stunning design, durability and portability. Glass is one of the most aesthetically pleasing materials on the market and with the right design, glass chess can be the perfect addition to any room in the house or office. In addition, they are incredibly durable, making them perfect for even the most intense matches. Finally, they are incredibly lightweight and portable, making them perfect for travelling or social settings.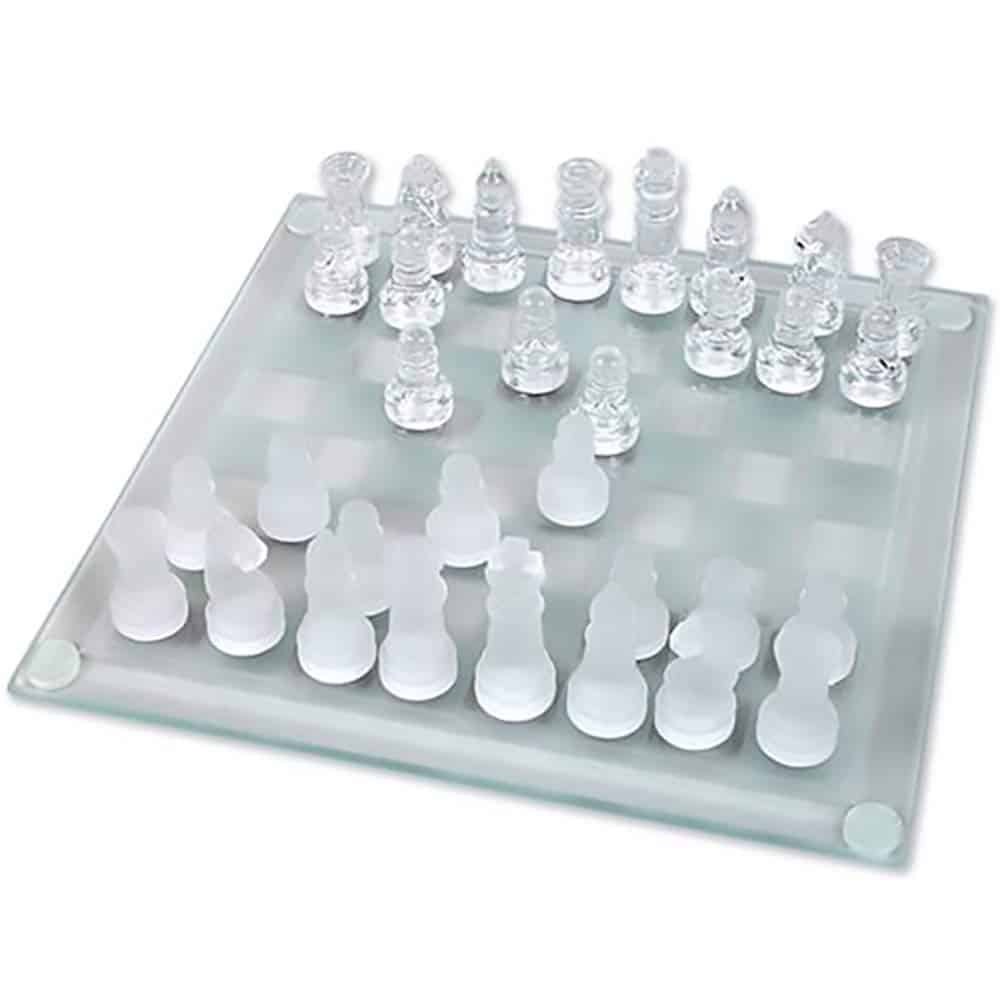 Choosing the Perfect Glass Chess Set
When it comes to choosing a glass set you will want to consider both the aesthetic design, quality and practicality of a glass set. It is important to look for sets that are made from good quality glass and have solid hand painted pieces. Look for sets that offer a variety of sizes from small and portable to larger and more decorative. In addition, consider sets with felt pads beneath the board to prevent scratches and improve movement of the pieces.
Where to Buy Glass Chess Sets
This tipe of Chess Sets can be found online from retailers such as Amazon, Etsy, Chess Alert, Fancy Chess and Chess.com. Prices vary greatly depending on the size, quality and design of the set and are generally quite reasonable.
It is important to purchase a glass chess set that has quality, as one with a low standard of quality can easily break, and thus only waste money.
There are many important chess stores whose chess boards are magnificent and can surprise you in terms of quality, these can be a little high priced, but they are really worth paying. If you want to buy other types of boards, you can always choose wooden chess boards.
In Conclusion
Glass chess sets have become popular in recent years due to their stunning designs and durability. With a variety of sizes and styles to choose from, there is sure to be a glass chess set that perfectly suits your needs. Whether you are shopping for a decorative set or one for serious games, look no further than a glass chess set.
When it comes to the different types of glass chess, you need to know the need you have, based on this you will be able to purchase the type of chess you want and enjoy the game of science. This has been everything related to this type of boards.