Chess is an age-old game that has been enjoyed by people of all ages and cultures around the world. Whether you're an advanced chess player or someone just starting out, having the right set can make all the difference. Here, we will explore the various types of wooden chess sets available and discuss the benefits each may offer.
What to Consider When Choosing a Wooden Chess Set
When shopping for a wooden chess set, there are several factors to consider. Size is an important aspect, as you want your pieces to be able to move comfortably and not become overcrowded or too close together on the board. Chess pieces also come in various weights, designs, and materials, and it is important to choose a set that is both aesthetically pleasing and durable. Additionally, you will have to determine whether you need a folding or non-folding board, and whether you want magnetic or non-magnetic pieces.
Types of Wooden Chess Sets
There are many different types of wooden chess sets on the market, each offering their own unique features and benefits. Here is a look at some of the most popular options: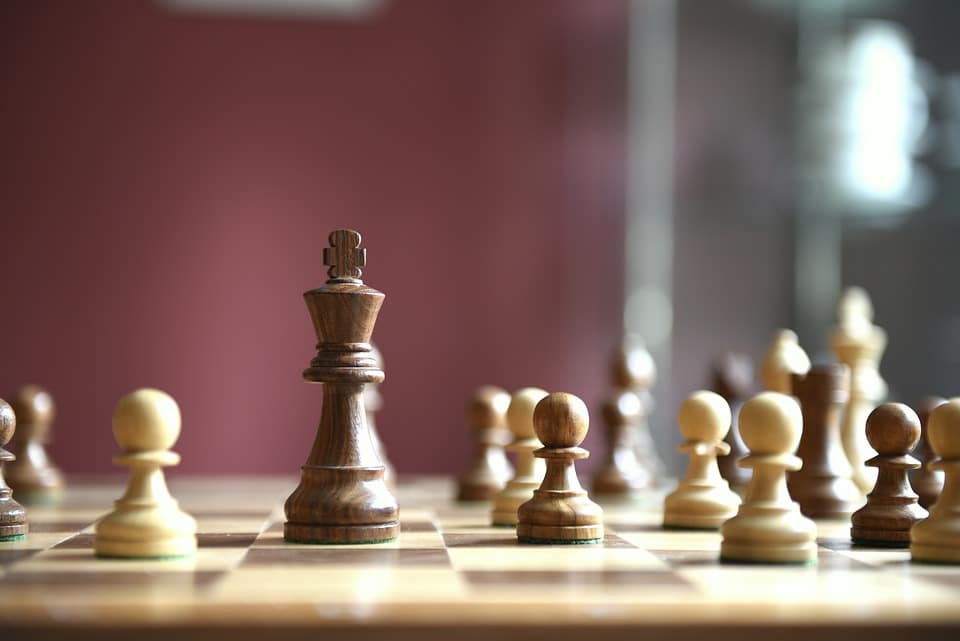 ASNEY Upgraded Magnetic Chess Set
This is a 12×12 folding wooden chess set and comes with crafted chess pieces and a storage slot that can hold the extra king and queen pieces. It also comes with a carry bag and is a great option for those who want a set they can take with them while traveling.
Wood Chess Sets
These sets are handcrafted and come in various designs and sizes. They are extremely popular among chess players, and many come with matching boards and pieces. A major benefit of these sets is that they are made with high-quality materials and often have ornate detailing.
AMEROUS 15 Inches Magnetic Wooden Chess Set
This set is made with magnetic pieces and an easy-to-fold board so you can easily take it with you on the go. It is a beginner's set, so it is perfect for those who are just learning the game. It comes with two extra queen pieces for added flexibility.
Elegant Wooden Chess Sets
These sets come in a variety of sizes, including 12-game boards, and they are lightweight yet durable. The pieces are hand-carved, and the board may come with a storage compartment to make it more convenient to transport. Each set is packed with care to ensure it arrives safely.
These type of wooden chess sets are highly sought after because of their high quality, in many cases are used for decoration or for important games in tournaments with big prizes, however, these are not the most expensive in the world, so it is a good option to consider when you want a good piece of art related to chess, it is important to know that the wooden sets have a higher value than any other because carving the horses is a really difficult task.
Galaxy Staunton Wooden Chess Sets
This set is triple-weighted and comes with two extra queens. It also has a handmade drawer that serves as storage for pieces when not in use. It is a great option for those looking for something that looks stylish while staying durable.
Large Wooden Chess Sets
These sets are great for those who want something bigger and more impressive. The boards measure 24×24 inches and come with both golden rosewood and natural boxwood pieces. There are also a variety of sizes to choose from wooden chess set.
Conclusion
No matter what kind of wooden chess set you choose, it is important to ensure that it has high quality pieces, is aesthetically appealing, and is durable enough to stand the test of time. With these factors in mind, you are sure to find the perfect set that meets your individual needs and preferences.