Dmitry Andreikin is a successful chess grandmaster and gained some popularity as a prodigy in his time. Nowadays, he is one of the strongest chess grandmasters in the entire world, a player that you must know.
He is Russian, and learned chess in his country, becoming a great player quickly. He has won the world youth chess tournament and Russia's chess championships. Among other important tournaments that he has also won with excellent performance.
He is also active on social media; you can check out Dmitry Andreikin's Instagram right here. He is currently the top 21 highest rated player in the world in chess, and he sure demonstrates it.
This player earned his GM title by direct wins, he didn't get FIDE master or International master titles before. It was for his incredible performance in a junior tournament in 2007 that he got it.
Today, we will take a look at Andreikin's approach to chess, and the way he plays. We will surely learn a thing or two from his game, and a little bit of information about him.
How Dmitry Andreikin has progressed in chess?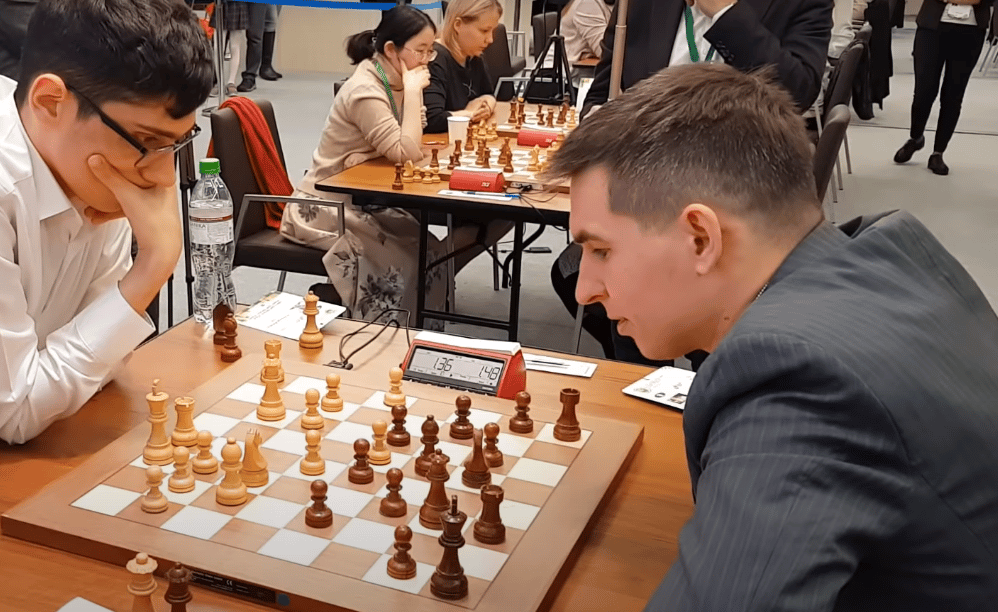 Dmitry Andreikin was competing in chess since he was little and learned the game being a kid. He fell in love with the logic and creativity proper from chess and took it as his passion.
Something not difficult to do in Russia, where chess is a very respected game, and very important in general. When he was 16 years old he started to appear in very important elite tournaments, like the Inautomarket Open.
He also got third place in the critical Chigorin Memorial chess tournament in Russia. Take into account that he was playing against grandmasters and experts with very high levels.
Thanks to those opportunities, he won one of that powerful tournaments at some point in his career. Getting the grandmaster title directly by winning in 2007, and launching his career with chess.
In 2012, Dmitry Andreikin won for the first time Russia's Chess Championship.
A very interesting fact about him is that in 2013 he played in the Tal in Memoriam tournament. The interesting part was that he got the worst score of the tournament and ended last, but Dmitry Andreikin didn't lose any game.
He got 8 draws and a win against GM Vladimir Kramnik on the Tal in Memoriam, last, but unbeaten.
Best games played by Dmitry Andreikin
As a curiosity, take a look at this interesting game in which Sergey Karjakin loses to Andreikin in 10 moves! It's incredible to see a grandmaster lose like that, but take note of this opening trap.
This is another incredible game by Dmitry Andreikin against GM Levon Aronian, one of the best in the world too. It was played in the World Candidates' tournament in 2014, this game puts to show the creativity of both players.
You may also like: