The classic game of chess has been around for centuries, so, why not make the classic game even more enjoyable with a beautiful, stylish, and unique marble chess set? its popularity has only grown as time has passed. Chess is not only a great way to pass the time, but it has also been linked to mental and emotional development in adults and children.
Marble Chess sets offer an elegant and sophisticated look to the classic game, elevating it to an enjoyable art form. The natural swirls and veins of the marble create a timeless beauty that is sure to stand out. With a variety of colors and styles to choose from, there is sure to be a marble chess set perfect for any aesthetic.
Classical Marble Chess Sets
For those who are looking for something classic and timeless, there are several sets available that fit the bill. The black and white marble chess sets are classic and elegant, perfect for those who prefer a more traditional aesthetic. The 16" Black and White Set is handmade from premium-quality white and black marble with beautifully hand-carved chess figures.
For those seeking a more dynamic look, the 16" Chess Set in Coral and Red is perfect. This set includes richly colored marble featuring stunning patterns of coral and red. Crafted from premium marble, the set features 16 beautifully hand-carved pieces including chess kings and queens.
If a timeless classic is desired, a marble chess set featuring a storied figure is a great way to go. The RADICALn 15 Inches Large Handmade Staunton and Ambassador Gift Style Tournament Chess Set features a classic staunton figure, making it ideal for a variety of styles. The exquisite handmade pieces make this set both attractive and impressive.
Unique and Creative Marble Chess Sets
Many chess sets feature unique and creative designs that stand out. The Octagon Shape Marble Chess set With Nice Carved Chess Coins is a unique choice for those looking for a one-of-a-kind set. This set's design is truly one-of-a-kind, with an octagonal board featuring inlaid stones, this board is sure to make a statement.
The 20 Deluxe European Style Marble Chess Set is a great option for those seeking something unique and beautiful. This set is crafted from rich marble featuring black and green colors. The unique style of the pieces makes this set perfect for any collector.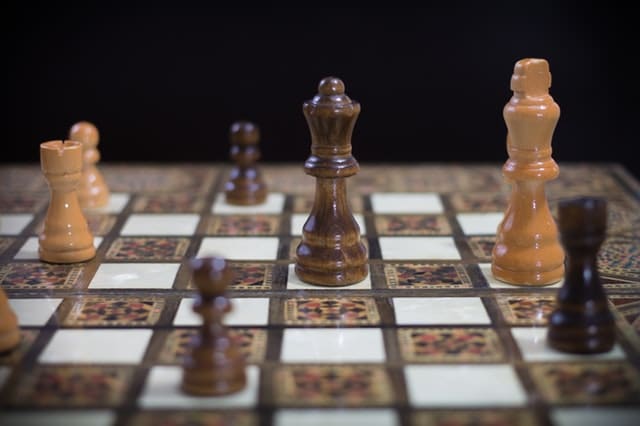 The Premium Handmade Marble Set with Gift Case is another great option for those looking for a unique set. This set features a modern marble chess board and large chess pieces, perfect for those looking for something modern and unusual. The gift case is perfect for taking the set on the go.
Gorgeous Marble Sets
For those who want an absolutely stunning set, there are several amazing marble chess sets available. The Chess Set Handmade Unique Black and Coral 12 X 12 Premium Quality Natural Stone is a beautiful set. The black and coral colors look stunning when combined together in a marble chess set. Featuring an extra-large board and finely-crafted pieces, this set looks truly luxurious.
The Chess Set of Malachite Gemstone Crystals is just as impressive. This set includes black marble and spectacularly handcrafted chess figures from malachite gemstone crystals. The colors and craftsmanship make this set stand out in a crowd.
No matter the style or aesthetic desired, there is sure to be a stunning marble chess set perfect for any collection. A marble chess set is sure to make any game of chess an art form, reminding us why this classic game has been so beloved for centuries. What better way to enjoy chess than with a beautiful and timeless marble chess set? or you wanna buy a Glass Chess Set?