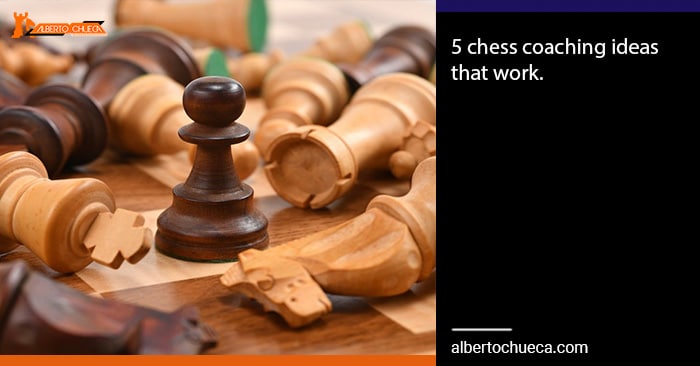 05 The ways to improve in chess ♟️
5 chess coaching techniques/ideas that work
I share with you 5 chess coaching techniques that they will help you to progress and improve your level in chess.
Detailed analysis of the participant's thought process: to help the training of a new player, it's important to analyze the participant's thought process throughout the game.
To do this, you need to understand very well what the player saw in each movement. How he distributed his movements and his time, see what his mistakes were and why he made them. This analysis is mandatory for training in this game.
When you analyze a … Read more
Read More »