Jonas Buhl is a pretty young chess player getting into the elite chess circle. At least in the Junior categories, he is among the best 20 junior players in the world with the highest rating.
Now, the interesting factor here is his age, he is simply 17 years old, with a great career in front of him. He has competed in the highest level of tournaments, with decent results.
However, Jonas Buhl is still adapting to elite chess, a level that is never easy for anyone. Today we will learn more about the future top player Jonas Buhl, and how he plays.
He has a great chess career, and all that it takes to get pretty far in chess. You will notice that his playstyle is somewhat particular, and the games we will see are pretty exciting too.
This young grandmaster from Denmark has still a lot to learn, and that is reflected in his game. This is the kind of talent that with good training and consistency, can become world champions.
Do you think the incoming chess generation will have to make room for this player too?
How has Jonas Buhl progressed in chess?
Jonas Buhl Bjerre started to play chess as a kid, in Denmark, where he learned the game from classmates. That's how he fell in love with the game, by playing consistently with his classmates.
Soon, he got to middle school, and that's when he decided to join the chess club at the school. That was when Jonas Buhl started to meet his first chess coaches and polished his game.
After some time, he started to play in chess competitions in Denmark too, and he developed a tremendous level. It's not a secret that online chess and online lessons helped him a lot too.
All that effort took him to the Nordic Youth chess championship and the European Youth chess championships. He started gathering achievements in different tournaments at the age of 14.
That's how he caught some attention, along with the opportunity to play in the FIDE Grand Swiss Tournament 2019. This is the tournament where he qualified for the grandmaster norm, becoming a GM when he was 15.
All of that took him where he is today, playing at the greatest levels of competitions all around the world.
Jonas Buhl's playstyle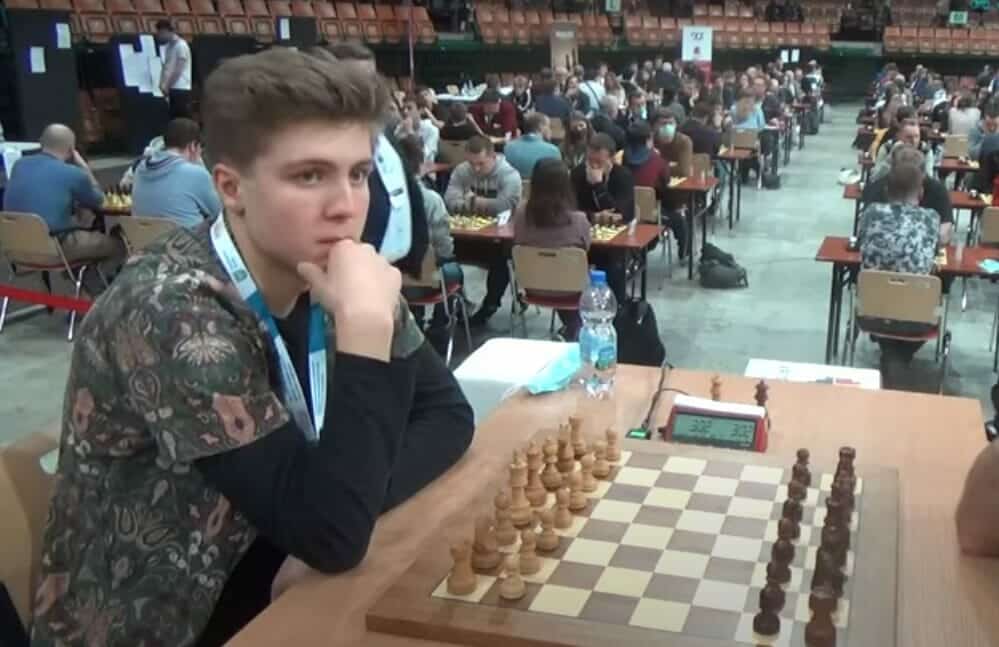 As always, in this kind of young player is difficult to say the playstyle and preferences in the game. As Jonas Buhl is only 17 years old, he is surely still defining his chess and trying new things.
However, in the games that we will show you here, we will see a very interesting characteristic. He is very good at making the rival's pieces bad and getting into the wrong positions.
And also, as is to expect from a young player, he likes to attack and have the initiative during the game. However, the way he does this is by finding some complex and unusual tactics over the board.
Best games played by Jonas Buhl
This was an exciting game played in a tournament from Denmark, the Politiken Cup.
In the same tournament, this is an incredible game with a queen sacrifice!
You may also like:
Magnus Carlsen in Titled Tuesday for the first time in years!
The most impressive tactical combinations in chess