Ju Wenjun is the current feminine world chess champion, and one of the best chess players in the world. Also, one of the most constant chess players that we have seen because her history is very interesting.
She was a chess genius from the beginning, and she has shown her talent in different competitions all around the world. Recently she earned a convincing victory over Nigel Short, a great grandmaster.
Ju Wenjun interested herself in chess when she was 7 years old, and that was when she learned the rules. She tried to play big from the beginning, ignoring the chess competitions for kids.
She stated that these competitions weren't really a challenge, and always wanted to play in competitions for adults. That's how Ju Wenjun started to pave the path to being the world champion in feminine chess.
She started to gain recognition by winning the Asia Chess Championship in 2004 being just 13 years old. This is the story of how Ju Wenjun started that to the point she is now.
Everything you want to know about Ju Wenjun is here in this post, with some of her best games.
How Ju Wenjun has progressed in chess
After Ju's victory in the Asian chess championship, she qualified for the women's chess championship in 2006. Unfortunately, she lost in the second round and was rapidly eliminated from the tournament.
However, this is the case in the world's chess championship, taking into account that this is the highest level of competition. That's how she started to improve her chess constantly, to go in the next two years.
She played the women's chess championship in 2008, 2010, 2012, 2015, and 2017 with good results.
But she started being eliminated in the second round, then getting to the quarterfinals, then semifinals, and ultimately winning. Ju Wenjun became the women's chess champion in 2017, at the peak of her chess career.
It was when Ju Wenjun reached her peak ELO 2604 points and was known for her great strength against female and male rivals.
Ju Wenjun also participated in other important chess competitions as well. She won the Chinese chess championship in 2010 and 2014, and the Feminine Grand Prix in 2012 and 2014.
Surely, a chess history for a book, the history of the Chinese player who never gave up.
Playstyle of Ju Wenjun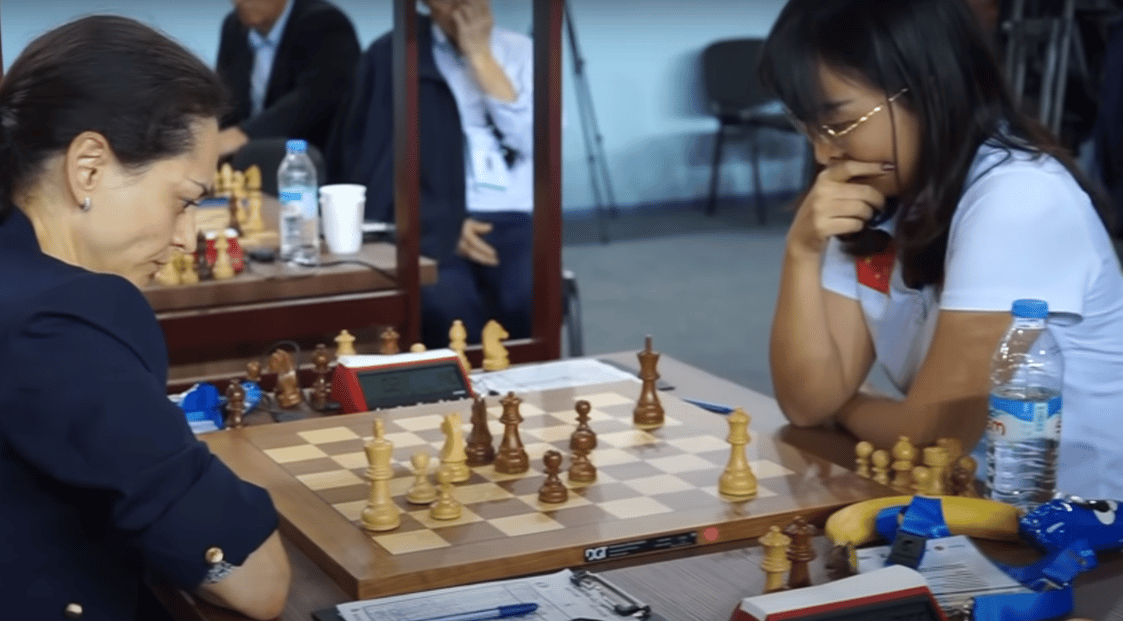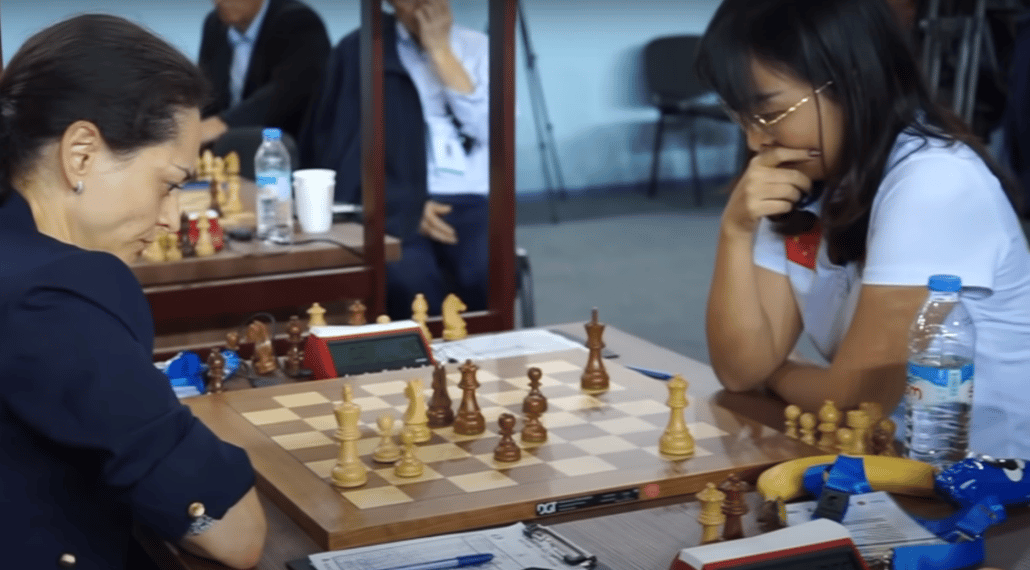 Ju Wenjun knows how to weave her plans, and is excellent to prepare her middle games. It's one of those players who prepare their plans since the opening and always have an aim.
She is excellent at execution and can see many opportunities where anyone could miss them. Ju Wenjun excels in attacking chess and tactics, she doesn't lose the opportunity to be aggressive.
You can see in her games the level of preparation typical of the top players, and she is one of the best. She likes and usually does destroy her opponents quickly, as she has a great perception.
Ju Wenjun is one of those players who notice every time something changes on the board and makes a profit from it. Although is very difficult to say a chess playstyle for a chess player at any level, you can say she likes to attack.
She does prepare the conditions to gain the initiative quietly and take the opponent by surprise. Or at least, that can define a lot of what we will see in the following games.
Best games by Ju Wenjun
This is one of the most interesting games of Ju Wenjun against Hou Yifan, one of the best women GMs in the world.
The one considered her best game ever against the GM Nancy Lane.
You may also like: