Ex-world chess champion Jose Raul Capablanca was a Cuban master that took the title from Emanuel Lasker in 1920. The way Capablanca won the world champion title was rather unusual.
In his time, he was referred to as "the Mozart of chess" as his superiority over their rivals was brutal. Capablanca was special, he did something that not all chess players in history do.
Jose Raul let his ideas flow, he had a straightforward way of thinking and was very secure in himself. He would even bring new ideas o chess, with a completely logical way to play, that was completely different from others.
Capablanca simplified chess to extremes that would seem impossible, but that worked for him. But the most interesting of all is that his play was brutally logical, calculated, but simple at the same time.
That's how his words passed history "The best way is the simplest", as a great predecessor of positional chess. Capablanca set the fundamentals for chess by the principles and made these practically a secure way to win.
He also had an idea involving chess and his natal country, which we will discuss in this post. You will discover why Capablanca was simply a player so ahead of his time. Just like Bobby Fischer, those players you see once in every 100 years.
The brilliancy of Capablanca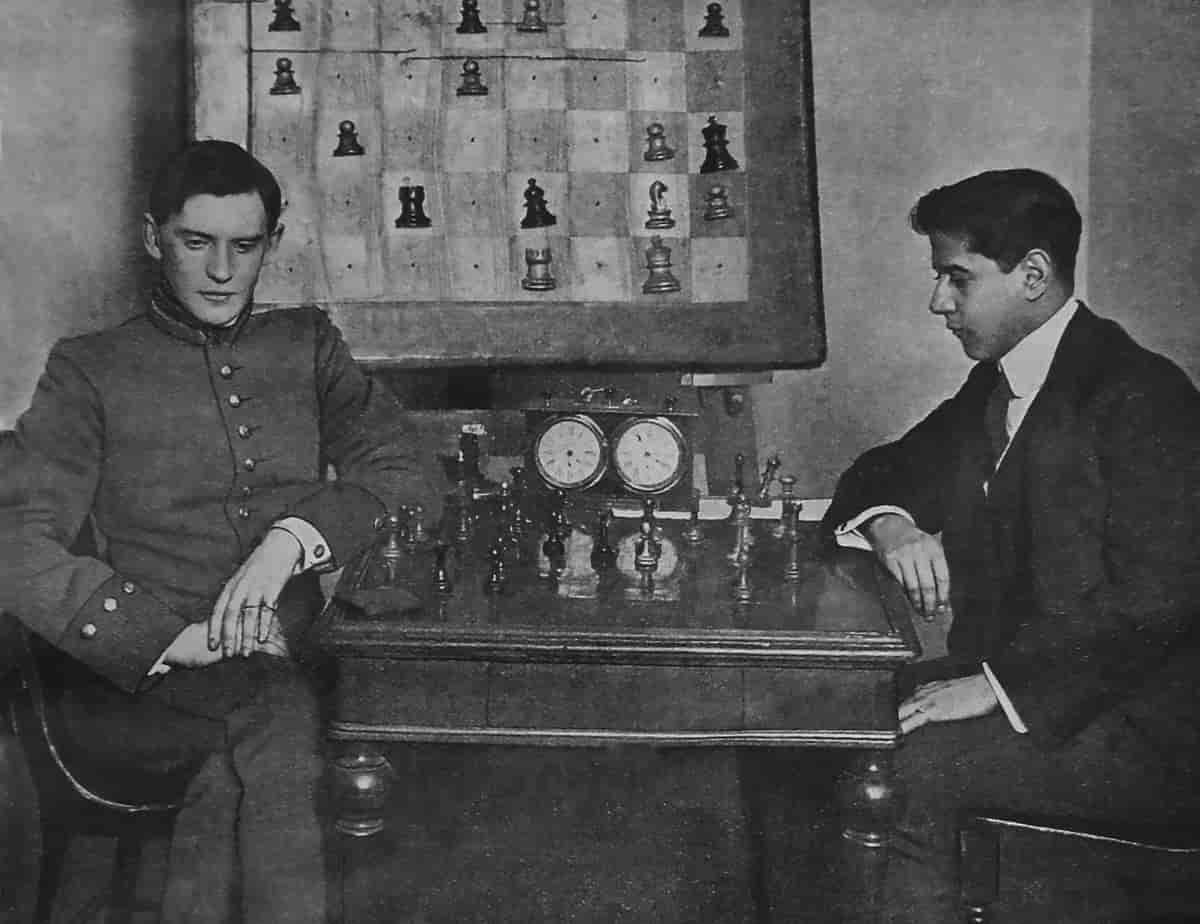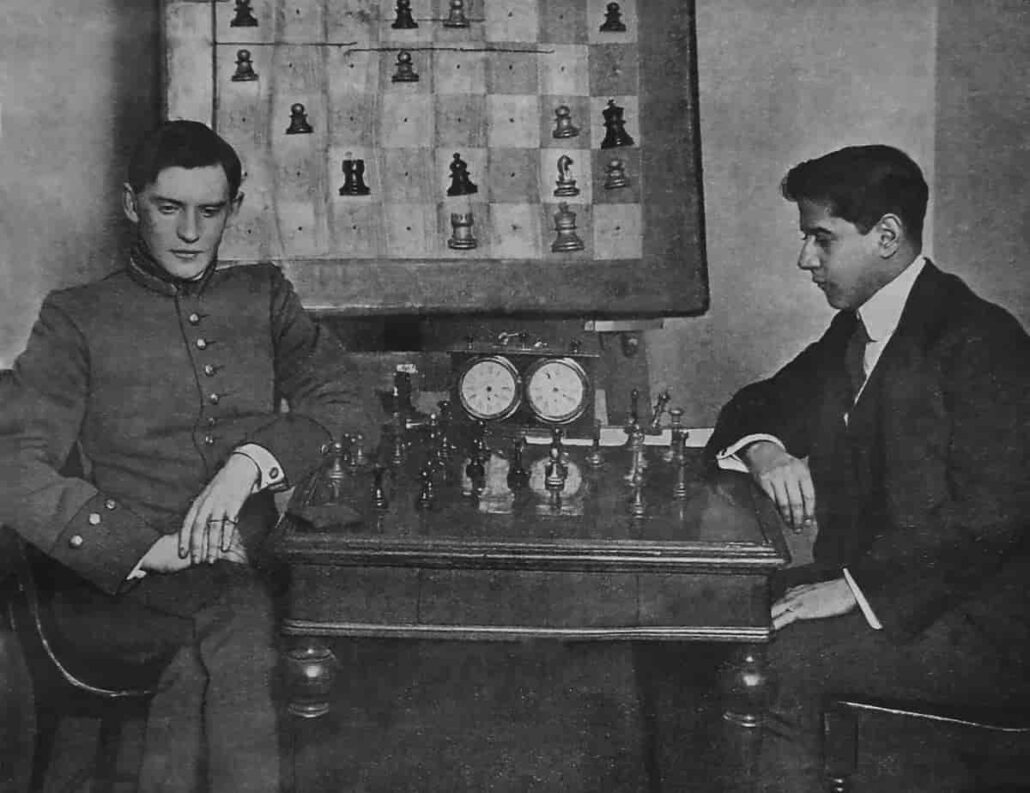 Capablanca started to play chess when he was 4 years old, by watching his father playing with his friends. Sooner than later, at some point, he played a game against his father beating him.
Then his father started to take him to a chess club in La Habana, where the best chess players in Cuba were. He played with the best of Cuba and won the matches against all of them, however, their opponents were playing with no queen.
Still pretty impressive for a 5 years old, would you beat Magnus Carlsen even if you had a queen of advantage? If you were 5 years old, you would probably be not so sure, but Capablanca did.
In 1901 he beat the National Cuban chess champion "Juan Corzo" becoming the new Cuban National champion at age 13.
The young Cuban had good grades, and he was financed to study in the U.S and went to study in the Woody Cliff school in New Jersey. And that's how he started to go to the Manhattan chess club, playing a tournament.
In the tournament in which the current world champion Emanuel Lasker was playing, Capablanca beat him, winning the tournament.
This was more than surprising for the spectators, Emanuel Lasker shook his hand recognizing the teenager's strength.
The statistics state that between 1908 and 1909 Capablanca played a total of 734 games, 704 were twins, and 19 draws. International Masters of the moment was no challenge for him, who was this incredible player?
Capablanca at the top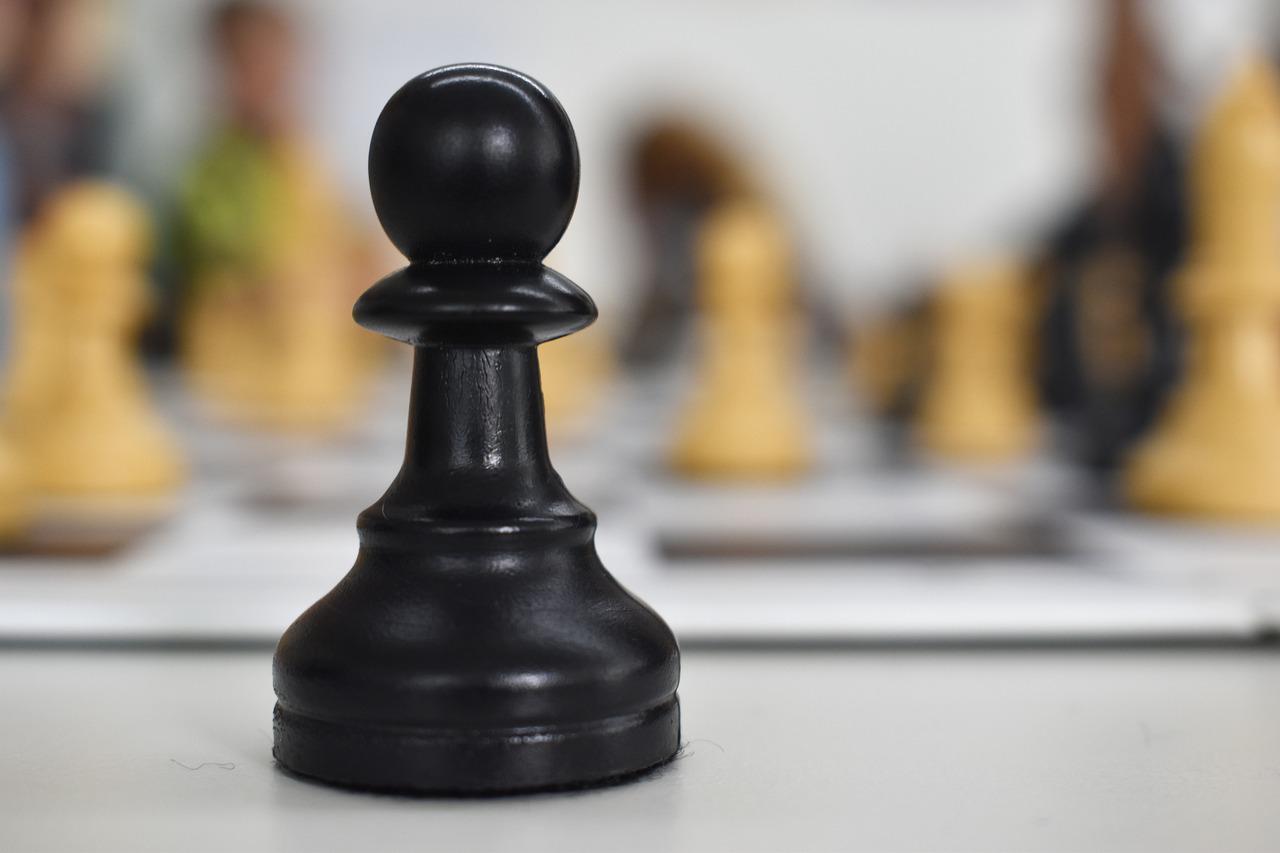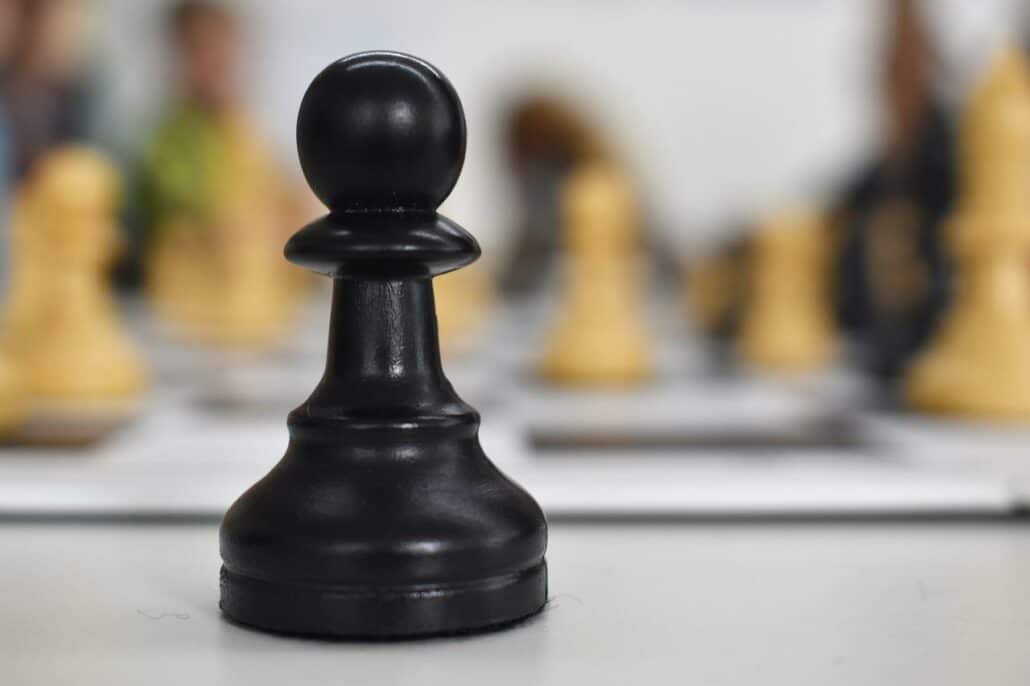 Capablanca seemed to effortlessly win against every master that he would cross. To the point that Nimzowitsch, Bernstein, Tarrash, Marshall, Lasker, Alekhine, Bogoljubov, Rubinstein, Reti, Maroczy, Tartakower…
None could beat him in his time, and they all openly recognized and were amazed by such brilliancy. In 1920, it was normal to see the future champion winning a tournament without losing a single game against the best players in the world.
That's why, Emanuel Lasker, the current world chess champion simply gave the title to Capablanca.
Stating that he has won the title for his admirable mastery, to the present, nothing like that has been seen. Just imaging the huge respect that all players had for him at the time, it looks like a movie.
New rules for chess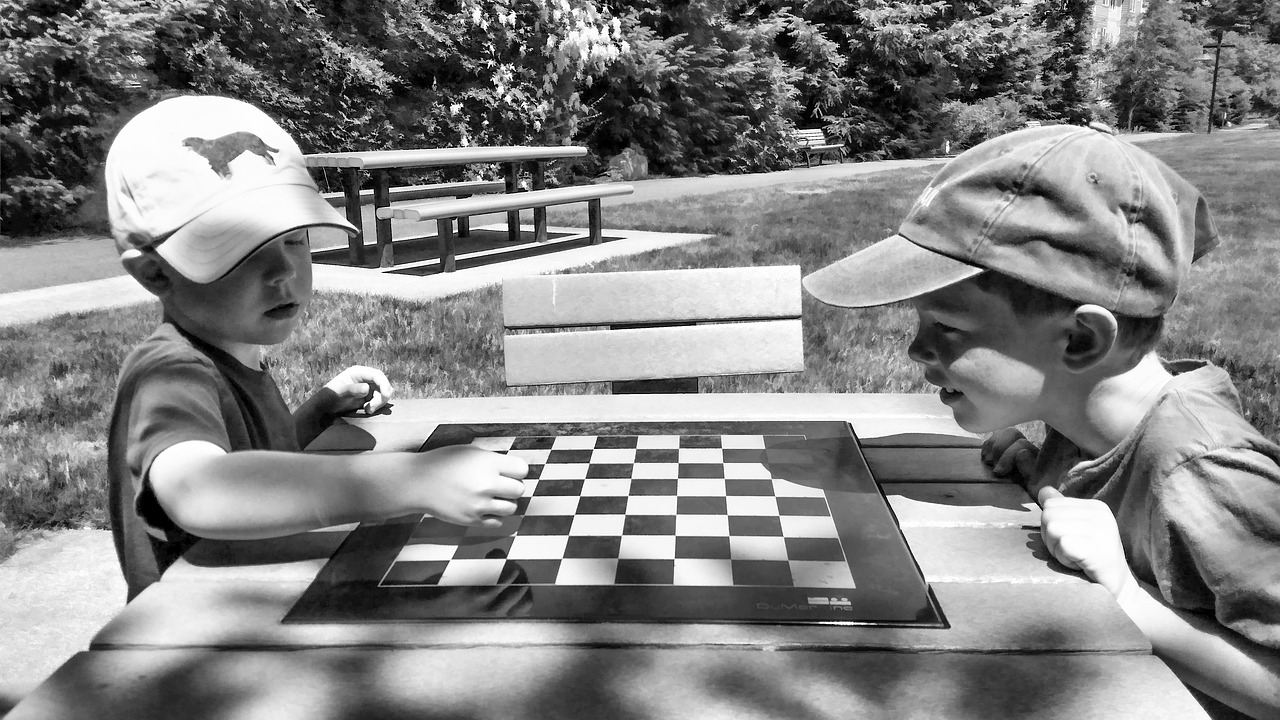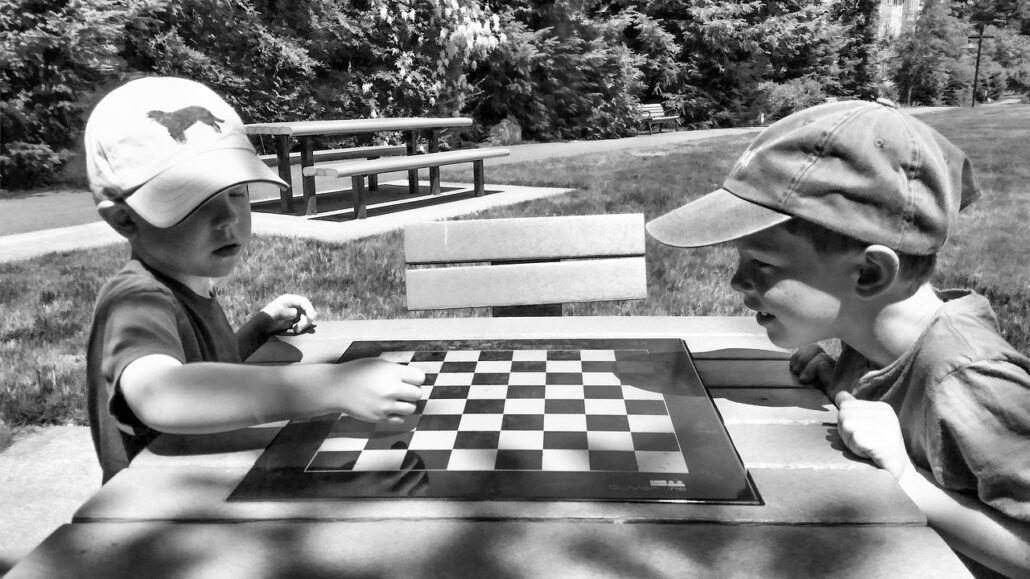 Once the new champion had the position of world chess champion, he used the influence to change some important things. Others, he couldn't but we wish he would have, these are the ideals of Capablanca.
Capablanca recognized the problem of the top level in chess that most of the games finished in a draw. A problem that persists at the top level even today, as the GM Vladimir Kramnik points out.
The champion proposed a solution, which was to create a new modality called "Capablanca chess". It would be played on a 10×8 squares board every player would have more pieces.
This also changed some of the traditional rules, so it would make the game freer. Capablanca said that in this game, superiority couldn't be hiding behind a draw, for the nature of the game.
This is how he, like other future chess champions, proposed his variation of chess to improve the competition. Something that he couldn't do at the time, but afterward other champions would do, following his idea.
What did Capablanca want to do with chess?
Another of his great ideas regarding the game was to include chess in secondary school for the kids to learn. Not a bad idea at all, that in his time seemed revolutionary and that is being done today.
In countries like Russia or India, chess is a pretty important game that would be seen as a serious matter. And knowing all the benefits chess has for people, it is not surprising this is being applied today.
Conclusion
Jose Raul Capablanca's ideas and thinking were way beyond the comprehension of his contemporaries. He would set the fundamentals of positional chess, although he would excel at all phases of the game.
Talent seemed to be accompanying him along the way, and it is sure a surprising and rare case in history. The player that simply couldn't lose at chess, the players that made chess his life, or probably chess was already his life.
You may also like:
Classical chess players: Mikhail Tal, Bobby Fischer, Boris Spassky, J.R Capablanca and Alexander Alekhine.
Classical chess players (II): Samuel Reshevsky, Miguel Najdorf, Mikhail Botvinnik, Nicolas Rossolimo and Efim Bogoljubov