Harry Potter chess set review
For those who like beautiful collection articles, there is a Harry Potter chess set like thematic. Study chess feeling like a real wizard from your favorite Harry Potter characters.
Having this chessboard will be an interesting decoration, can be very good to play casual games with friends because of its attractive pieces' design.
This Harry Potter chess set was created by The Nobel Collections, and they're committed to selling merchandise of this kind. The company is from the UK and has existed for many years.
The Noble Collections have gathered a professional team of highly talented sculptors and artists to make the product an actual masterpiece. This product was officially authorized by Warner Brother's collections.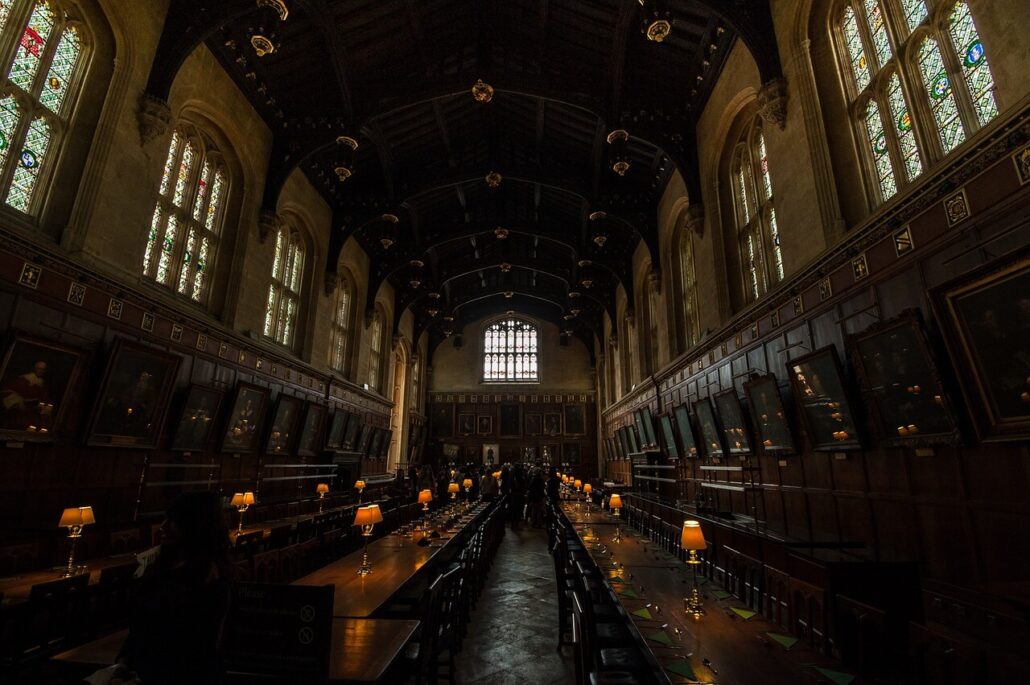 The full set contains
The purchase includes the following contents:
A chessboard with a 20×20 inches size based on the Harry Potter's sorcerer's stone movie.
32 chess pieces of 2 to 4 inches allusive to the movie's characters with very detailed miniatures of the wizards.
An instruction sheet of the chess game.
There are two versions of this product, the first one being the regular version with light chess pieces and a chessboard. The second one is the deluxe version having heavier pieces and higher quality standards.
Check out the Harry Potter chess set Regular version:
Check out the Harry Potter chess set deluxe version:
The differences between the two versions are mainly based on the quality of the design and pieces. If you want fun Harry Potter's merch we recommend the regular version, however, you will be surprised with the quality designs the deluxe version has.
Having a personalized chessboard can be a benefit for chess players who train every day, makes you feel more comfortable and motivated to play chess.
Where can I get my Harry Potter chess set?
This is a very specific kind of product directed to a reduced public so normally you have to buy it online. I don't know of any store that sells this chess set although there has to be one depending on the country you live in.
The pages linked above are from amazon, but there are a few options if you don't like Amazon. It's possible to find Harry Potter chess sets of different fabricators on eBay.
https://www.ebay.com/b/Harry-Potter-Chess-Set/29798/bn_55189729
You can also buy it from the Nobel Collections official webpage.
https://www.noblecollection.com/Item–i-CSS-HP-7979
The Nobel Collections' company is located in the UK so if you're from there you can get a very cheap delivery service. If you're from another European country the delivery is going to cost like 5 euros, 20 if you're from another continent.
Pricing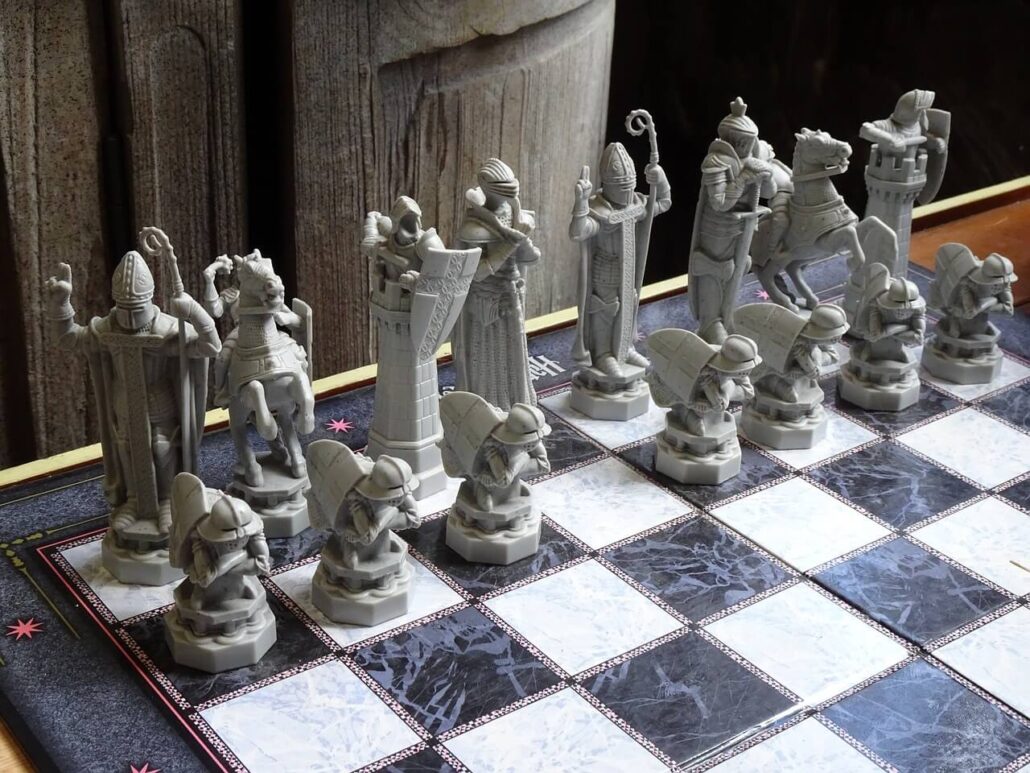 The price will depend on the version you ordered, as I said, the low standard versions have a cost of 40$ to 60$. But the deluxe versions of the Harry Potter chess set can cost up to 200$ of 400$.
There are also some pages where you can buy it in euros or pounds and at a fairly lower price.
I recommend checking out different websites but be aware they ask the amount of money according to the version of the chess set.
The key here is that there are a huge amount of different third companies selling different versions and replicas. So you have to be careful to prove exactly which version you're buying.
The Nobel Collections has a lot of different chessboards and merchandise related to fantasy stories and books like game of thrones.
This is why there are so many different versions with some details that are different. Some versions have normal plastic pieces while others may come with solid marble pieces and chessboard.
Harry Potter chess set's pros and counters
I will separate the evaluation of the two Harry Potter chess set versions following the opinions on different pages:
Regular version
Good points:
The pieces look exactly like the movie's characters
The chess set is light and easy to carry so you take it everywhere
They come with bags for holding the pieces
The pieces and chessboard are extremely detailed and attractive
Pieces are impressively big
Bad points
Some parts of the pieces are very weak and tend to break over bending a little bit.
The Harry Potter chess set is too light the pieces fall over easily while playing
The chessboard is small sometimes is so crowded it's difficult to move the pieces without having the other one falling
Deluxe version
Good Points:
Very well-designed and pretty attractive
Big sized pieces
Pieces are made out of high-quality material
Pieces are heavy and comfortable to manipulate
It's collectible if it's completely original
Solid Chessboard
Bad points:
It is very expensive for a chessboard
The box is big and heavy, maybe not too good for carrying it around
As we said, these are opinions from people, but all come to the version you order. We recommend you get the Harry Potter chess set directly from the Noble Collections official website.
This is an interesting chess game, definitely recommended for chess and harry potter fans. Can be very good to pass the time with family and friends.
You feel very good playing with these pieces, although maybe unnecessary to buy a Harry Potter chess set to enjoy the game itself. Still is so fun to play with these big-sized and movie-like pieces.
The best harry potter chess set
What would you think if I tell you there is a harry potter chess set that costs 1000 pounds?
There is a Harry Potter chess set with silver and gold plated pieces. This is the "quidditch" version of the chess set.
It has four sets of eight pawns, each set representing one of the Hogwarts houses (Gryffindor, Slytherin, Hufflepuff, and Ravenclaw) with the emblem of every house.
The chessboard is made out of hardwood with four 24k gold and silver attachments at every side of the board and the measure of the board is 12×12 inches.
The ultimate Harry Potter chess set dedicated to real fanatics of the harry potter film.
You may also like:
The Tactic In Chess – Improve your chess level to win more games
Chess strategy tips for beginners — Play better chess!
[yasr_overall_rating]